As of today we are offering SISTRIX data, analyses and functions in new packages. All users will now be able to perform important SEO workflows, and there's a very special offer for existing customers.
Since we went online with the SISTRIX Toolbox in October 2008 , nothing has changed in the basic pricing model. Users had access to data and functions of individual modules, but not to basic functions from other modules.
The SEO industry has evolved over the last 13 years. To be successful with Google today, you have to deliver excellent performance in (almost) all SEO areas: keyword research , competitor analysis, link building, on-page and content creation are now all very important topics.
Through detailed discussions with long-standing professional customers and our potential future audience, we have developed a new tariff model that offers all customers greater benefits. The new packages from SISTRIX allow beginners to go through all relevant SEO workflows. Professional users can continue to use the full depth of our data and analyses.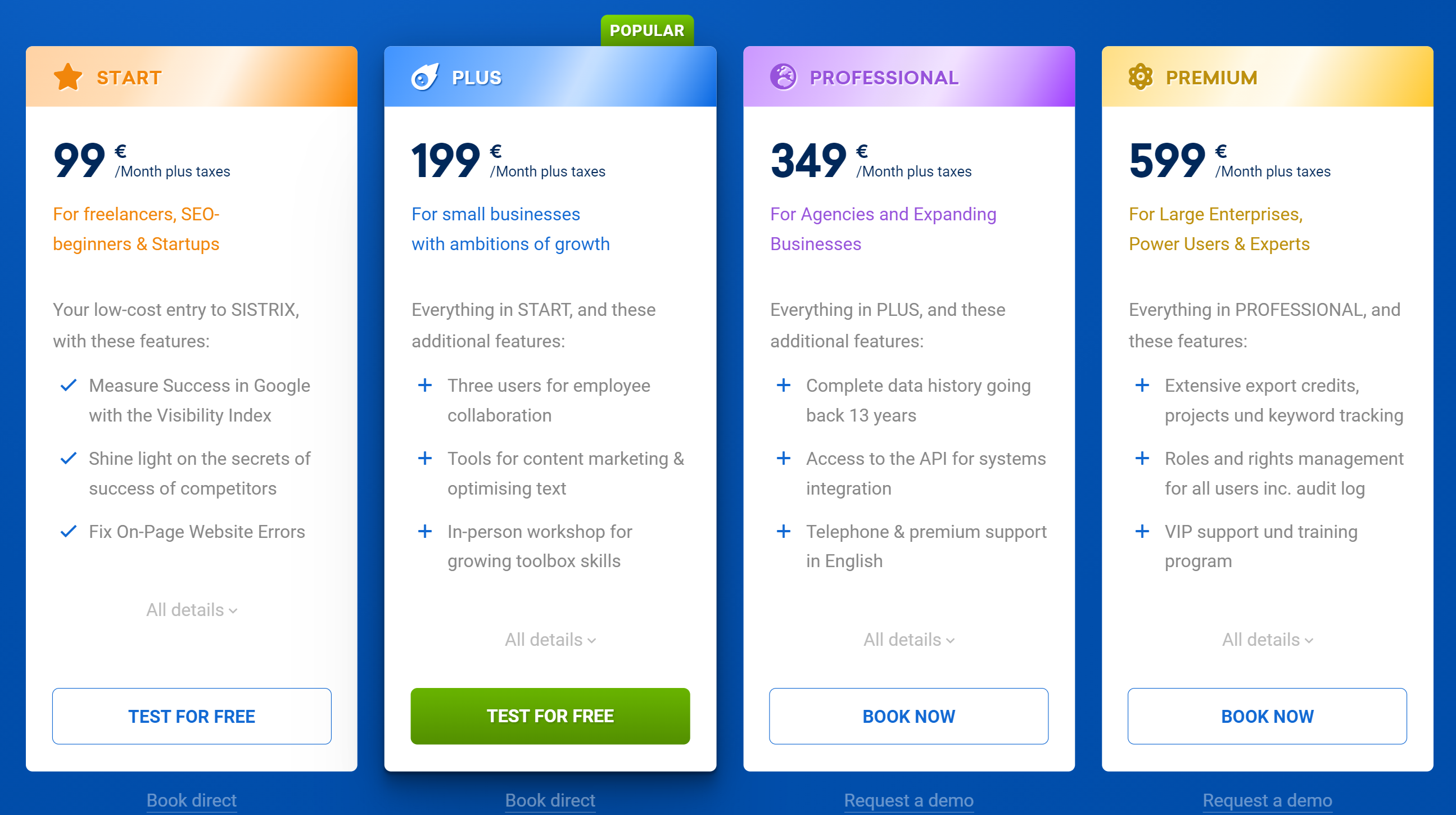 We also know that search is now more than just a Google activity. More than half of product searches take place at Amazon, so we've worked hard on the SISTRIX for Amazon product which has made great strides in the last year. It's more than just another module.
Our long-standing and loyal user community has always been a focus for us so we have also developed a special offer for existing customers that combines the advantages of both tariff models. It includes the full range of all features that the new tariff model offers and, at the same time, the full functionality of the previously booked module system.
The new SISTRIX packages are now online. A comprehensive table with all the advantages and differences between the packages can be found here. You can also continue to test SISTRIX free of charge to get a personal feel for the possibilities and the data.