Rituals and festivities are particularly important in dynamic times like these and that's why our Christmas Ferris wheel is turning again this year and we're donating 10,000 euros.
Despite the numerous adversities of the past year, we as a company got through the year well and were able to provide our users with new functions, fresh data and exciting analyses.
We have completely revised our keyword views and data , added many new keywords and countries to our databases and took a big step forward with our Amazon product.
10,000 euros for the Bonner Tafel eV
Millions of tons of edible food is wasted every year and yet, at the same time, there are many people who are short of food. Across the world, food bank organisations work hard to collect that edible food and to distribute it to socially and economically disadvantaged people.
The Bonner Tafel eV is the local organization in the SISTRIX home of Bonn, Germany. Since 1998, more than 2,400 people in need have received regular food every week through the voluntary work of the Bonner Tafel.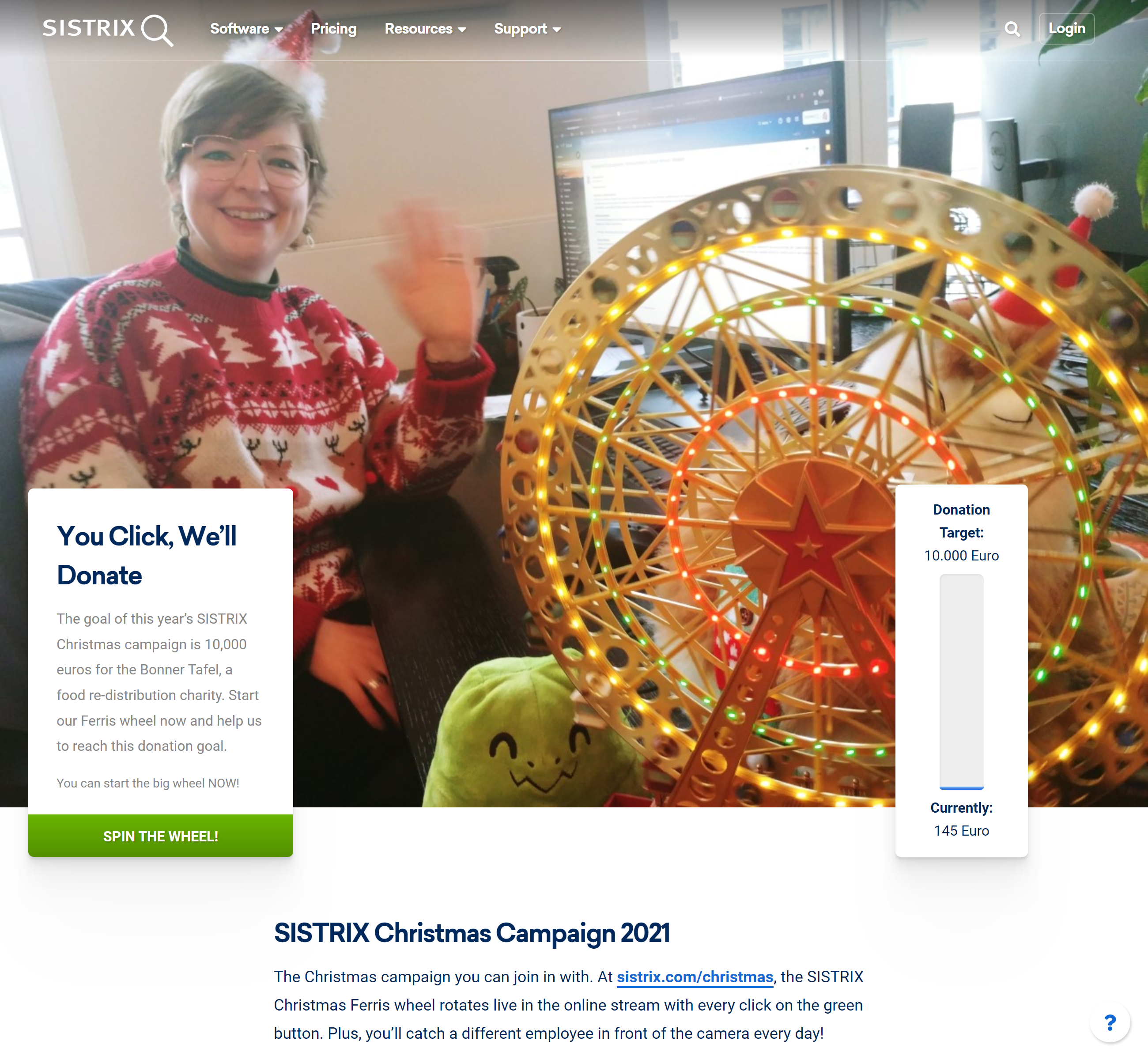 You click, we donate
Our Christmas campaign works through active participation. At sistrix.com/Christmas, the SISTRIX Christmas Ferris wheel will rotate, live in the online stream, with every one of your clicks on the green button. As a bonus, you get yo see different employees in front of the camera every day!
For your click, that turns the Ferris wheel, we'll donate to the Bonner Tafel eV until the donation goal of 10,000 euros is reached.
We wish everyone, across the world, a peaceful and reflective Christmas season (and great rankings)!