Seller (Merchant) Visibility
With the Marketplace module, you can analyse the so-called seller visibility for every merchant on Amazon. In the blue navigation just select "Seller" and enter any dealer name you want to examine.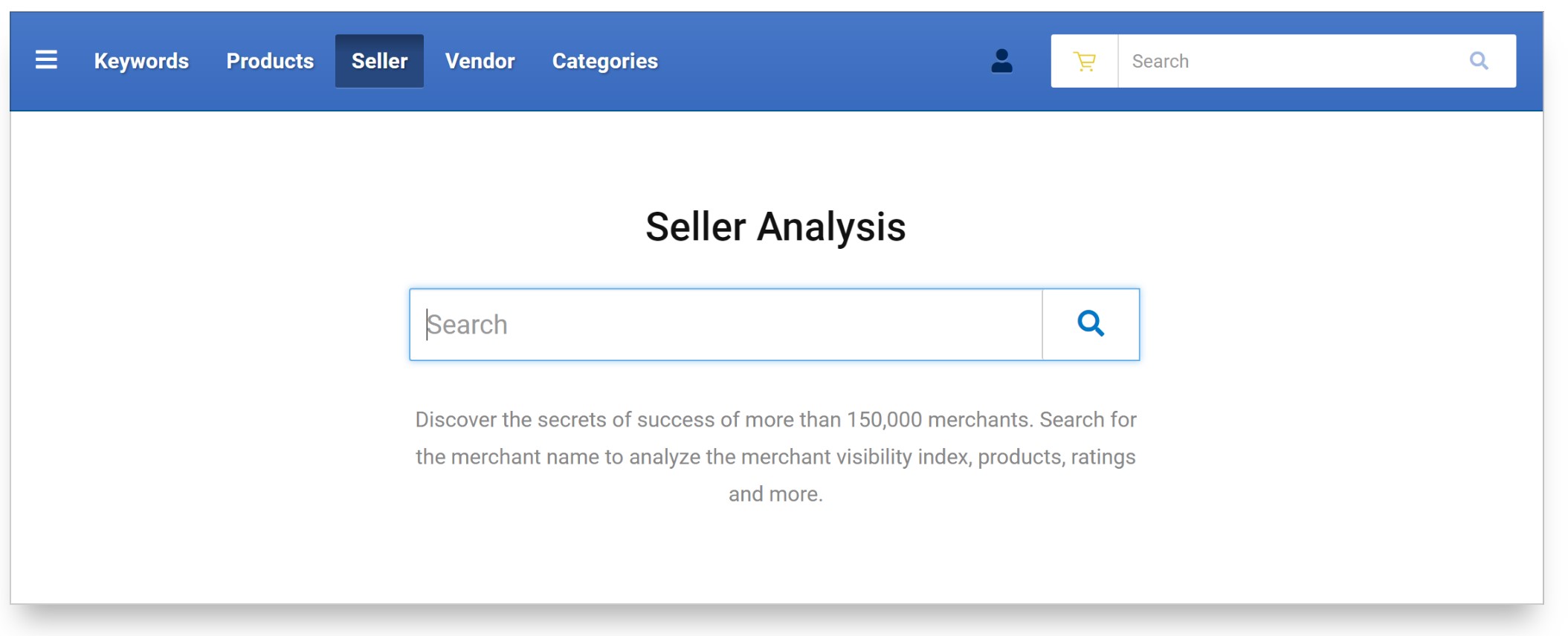 The Seller Visibility Index is based on many millions of relevant Amazon keywords that we periodically query.
Once you've entered a merchant, you'll find a wealth of information about that particular seller along with the Visibility Index graph.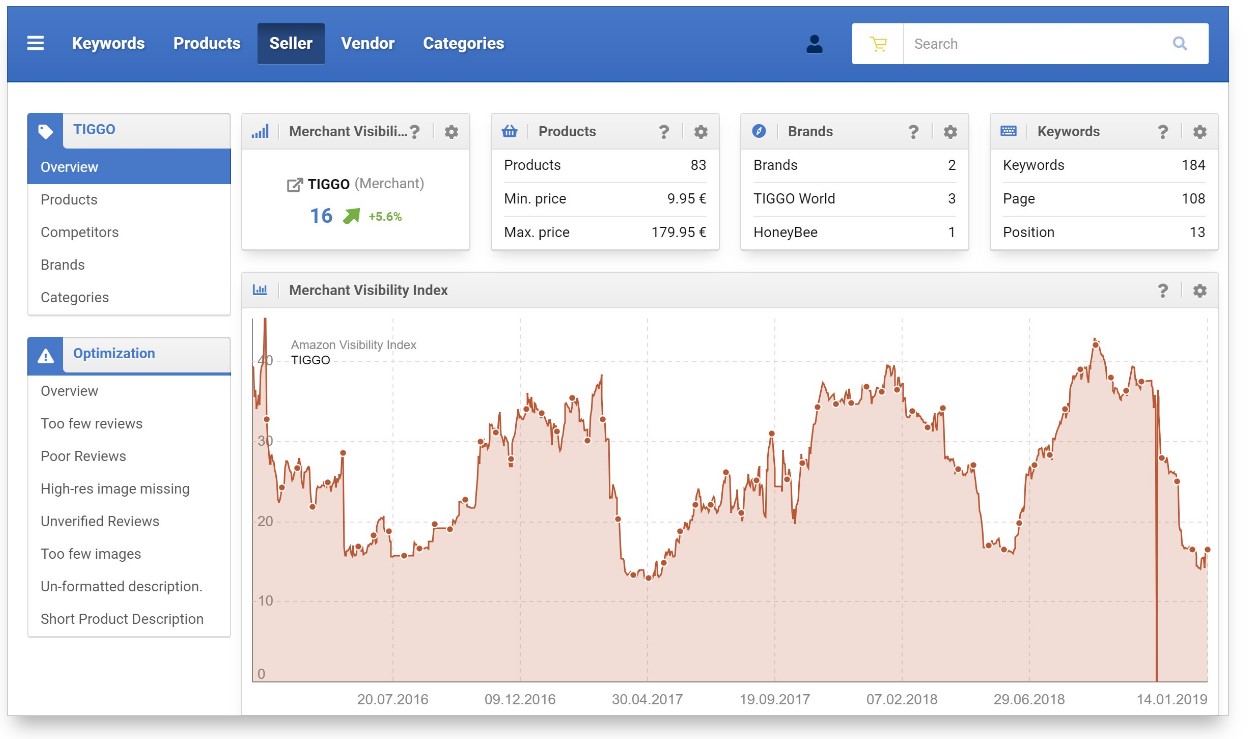 Vendor Analysis
If you want to analyse a brand (vendor) on Amazon and check its visibility, you can also enter the desired brand via the "Vendor" tab.

For the desired brand, the Marketplace overview page opens with the visibility history, distributors who distribute the brand, as well as relevant keywords and a price overview.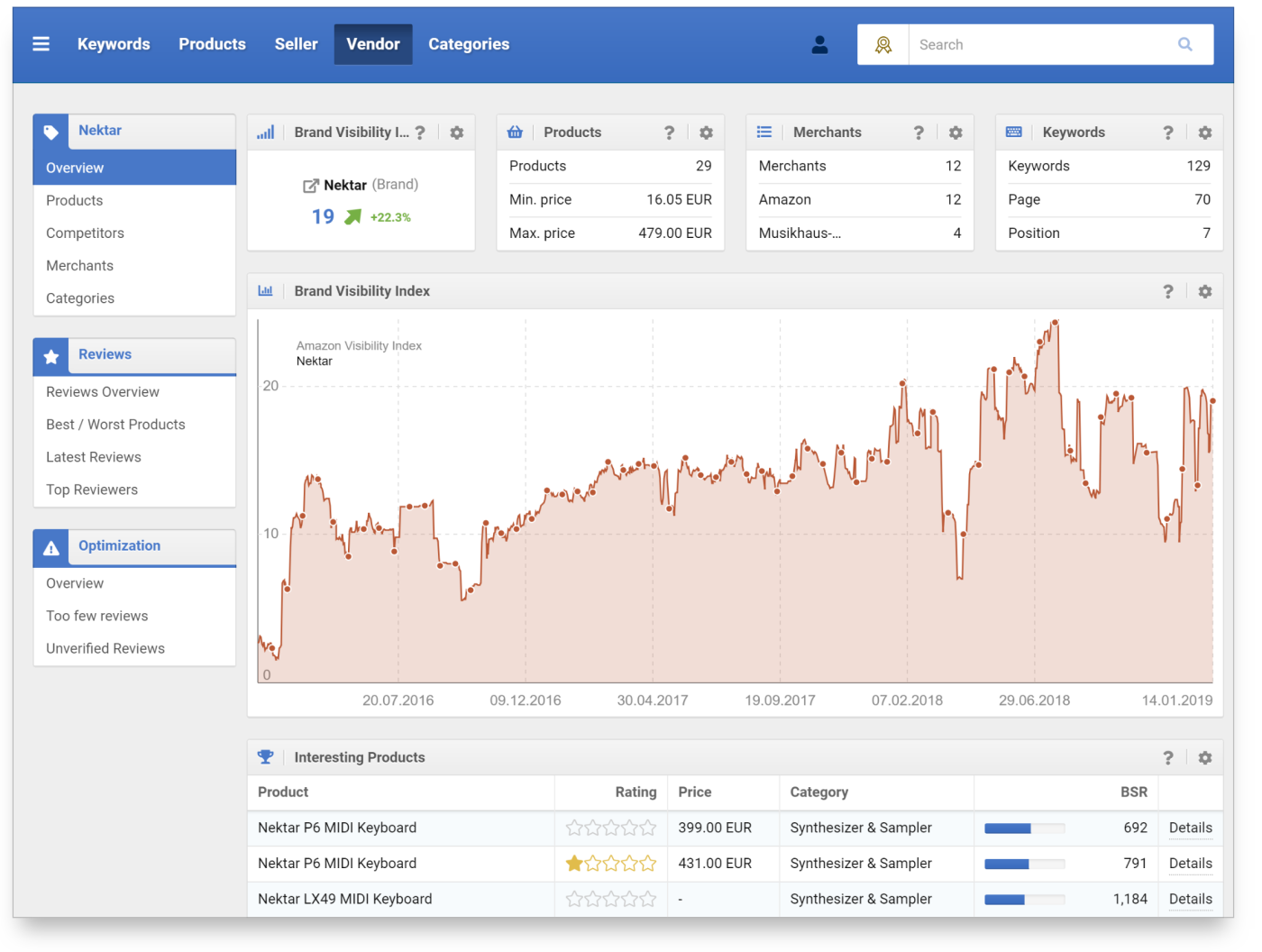 In the left navigation bar, you can do more analysis for the brand. Discover other brand products and re-sellers, categories used, or sort reviews of all products of this brand by various criteria.