The two features "Display-URLs" and "AdCopy" in the SISTRIX Ads Module will give you interesting information about domains' Ads and the text used with them. Use them to see which Ads are working better for you and your competitors. Video walk-through below.
Display-URLs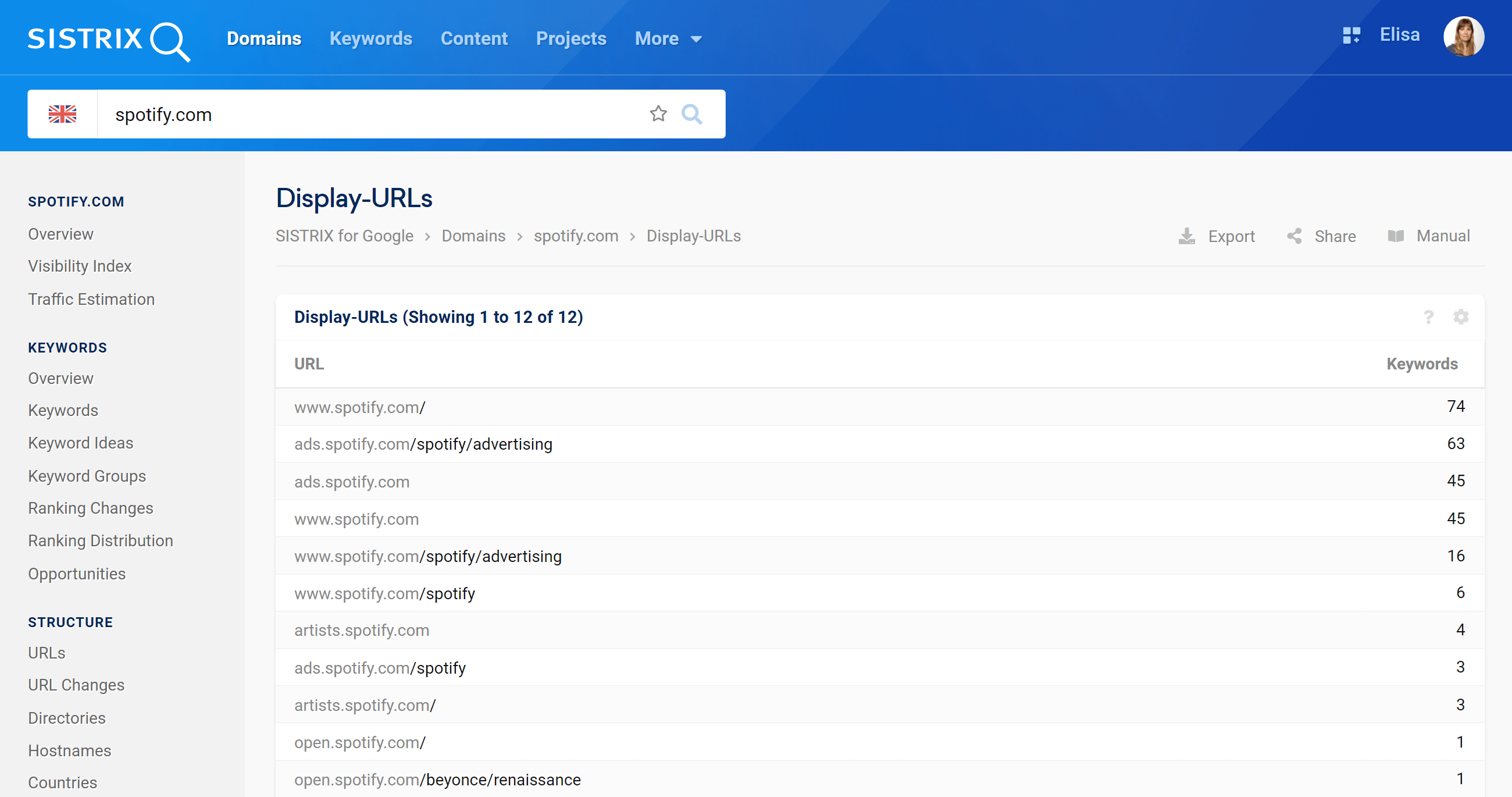 The Display-URL helps the users know on which page they'll land after clicking the Ad. That's why it's shown inside the Ad snippet. In reality it isn't necessarily the page where the user will be brought to – it's just a guideline for the user.
In this section you'll find the most frequently used display URLs, sorted by the number of paid keywords.
AdCopy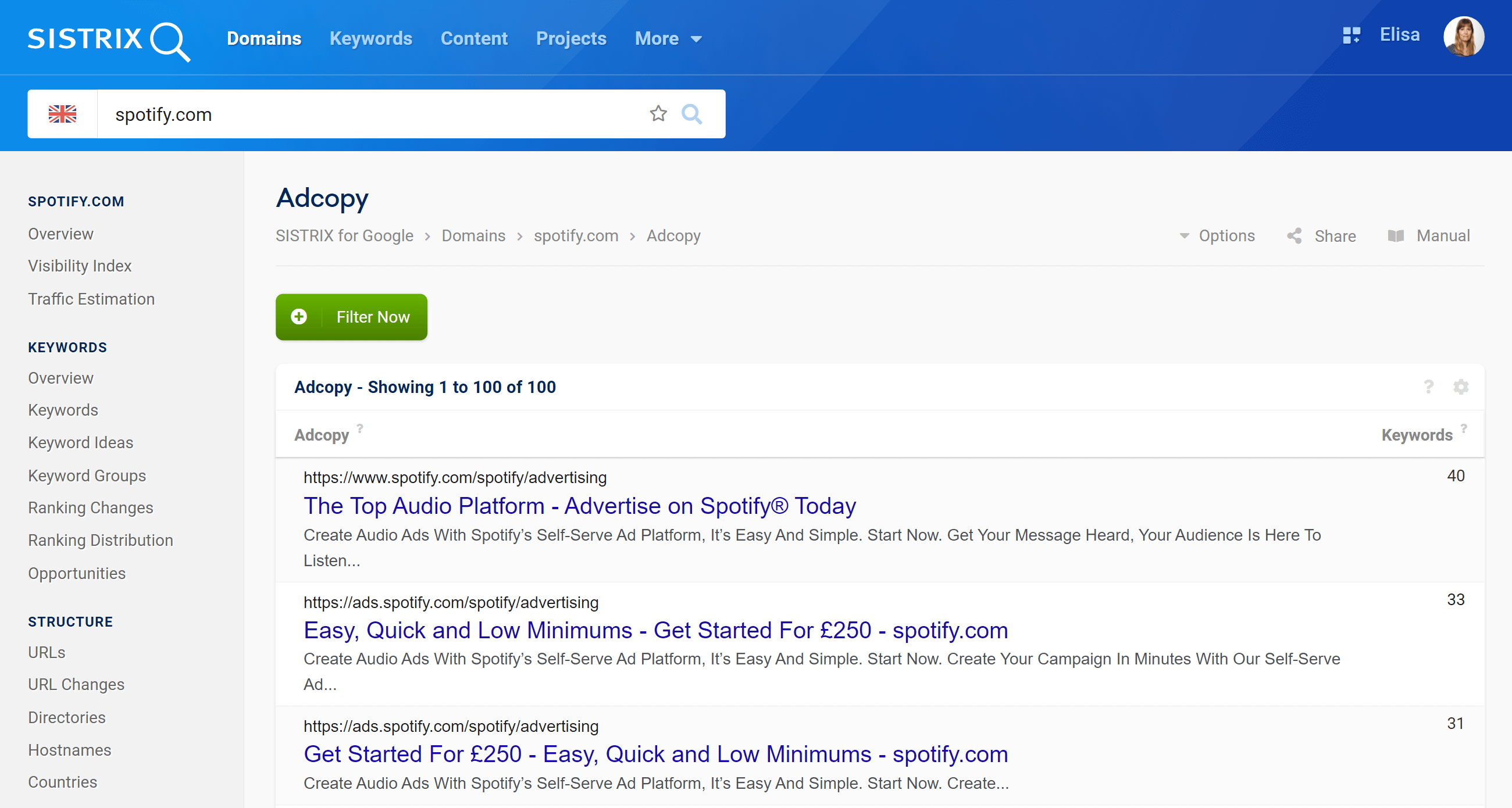 To help you check the Ads from every angle, this table shows you also the text, link and Display-URL of all Ads we found for the analysed domain, exactly as they appear in Google's search results pages.
You can also see the total number of paid keywords for a specific Ad and use the filters above the table to quickly get the results you need.
Video walk-through with closed captions