Find out which competitors are also targeting your keywords thanks to this feature in the Ads Module. Here you also have access to two other tools which will help you identify the paid keywords used by your competitors.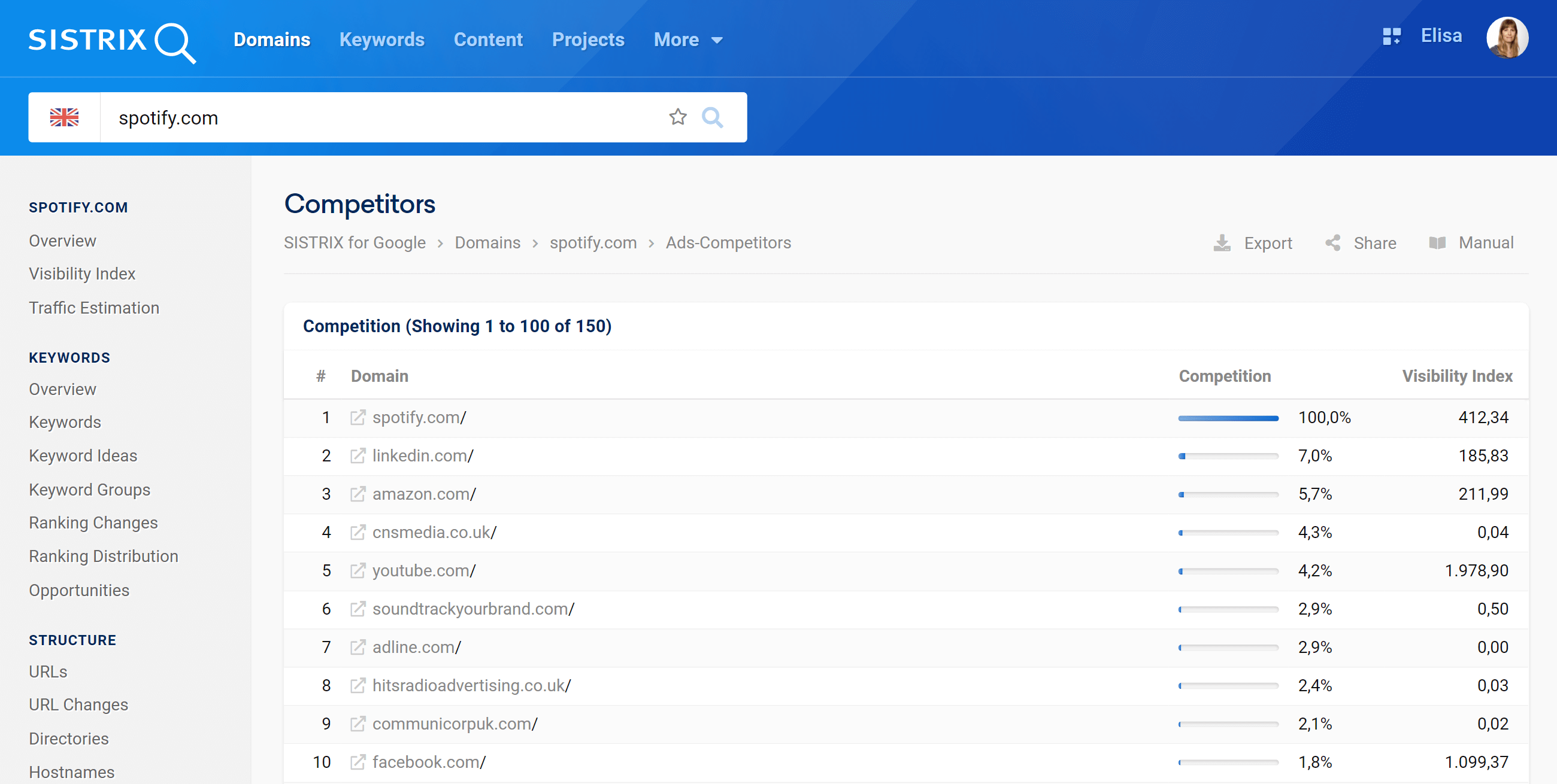 Competition Table
Who is your direct competitor? Here the Toolbox shows you the websites which use the same – or similar paid keywords, sorting them according to their competition level (0% – 100%).
The table gives you also more information about the Ads rankings, showing you how many higher or lower rankings your competitors have in comparison with your website.
Finally, to help you understand how big your competitors are, in the last column you'll find the Visibility Index value for each of them.
By default the table shows you the hostnames. You can change this option at the top right corner of the screen, where you can also select domains, paths or URLs.
Common Keywords
The tool "Common Keywords" allows you to check how many shared keywords your website has with your competitors.
To know more about this tool read our SEO Module Handbook
Compare Keywords
The table will show a list of all the keywords for which the initial domain is ranking. For each ranking keyword you'll see the position of the domain you are evaluating and of the competitor(s) you added.