A back link is a clickable link from one website to another and is an important ranking signal for Google. Achieving good quality backlinks, or link profile, should be part of an SEO strategy.
What are Backlinks?
A backlink (or back link, external link, incoming link)is a link from a website back to yours. However, to really understand what backlinks are, you need to be comfortable with the concept of 'links'. Links (or hyperlinks) are connections between hypertext documents (or webpages), you can open one document from another by clicking on the linked text (the anchor text).
We usually think of these in two ways; internal links (links within a website) and external links (links out to other websites). It is the latter which are the backlinks, whilst both are equally important, we are going to focus on backlinks here.
Why are Backlinks Important in SEO?
Backlinks are important to SEOs because the majority of search engines use links as a method to understand how authoritative a website is. But links (or backlinks) are fundamental to how the web works, if these did not exist finding a way around a website, or from one to another would be next-to-impossible.
Today backlinks are still one of the most important elements to succeeding within SEO, except that a simplistic 'more=better' approach risks getting things very wrong.
What is a Backlink Strategy?
A backlink strategy is a structured approach to acquiring (building) more backlinks to your website. Whilst building links can be done in an ad hoc fashion, ensuring regularity and quality of links can be challenging.
There are a number of strategic principles behind link building, which have been well-documented in SEO.
Naturally attractive content. Breaking news and unique research can lead to organic back link growth which requires no additional work.
Broken Link Building – Where you located links on other websites whose target is broken/gone (or poor quality). You contact the website owner and suggest your content is better/worthy of a link
Ego-Bait – Where you seek out other influential people within an industry, write about them or ask their input in a hope the link back and/or share the content to their audience.
Data Visualisation – Creating new and unique ways to view existing data, again to gain coverage – this data can be unique or just a representation of what already exists.
Partnerships – Create and leverage partnerships with other companies, industry bodies, educational institutions (and more besides). Provide content to their site – with a link back – or provide their users/customers with some added value.
There are many more ways to generate links successfully, but whatever the tactic ensuring the right link is built back to your website is key.
How do I Increase the Number of Backlinks to My Website?
One of the best ways to create high-quality backlinks is to have something of value to offer the website you want the link from. In many cases this item of value is content, an expert view, breaking news, something interesting, funny or surprising. But producing this takes planning, organisation and time.
How Many Links Do I Need?
The number of links required to rank well within Google very much depends on your competition and the quality of your content relevant to theirs. Remember, even though backlinks are a key factor, they are only an element amongst many others.
There is no real answer for how many links is good enough as highly relevant links can be more valuable than having more of them. There are also cases of sites that have few links and a excellent SEO visibility. However, it is important to remember that competitors may also be building links and when it's the deciding factor for Google, it could allow the competition to win.
What Does a 'Good' or 'Quality' Link Look Like?
Very often, links are quantified by scores seen in SEO tools but this can lead to false results.
Measuring a Good Link
Identifying a 'good' link can be challenging. Google has its own methods and these are not made public. In general, however, a trusted source is a good sign.
If you have a link from bbc.com, for example, this is desirable as the website is highly visible and well respected. However, if we were to compare it with a link from freesoftware.com, which is, at time or writing, a domain with no content as it is for sale, it's value as a link source is much lower.
In practice, identifying good links is not always this easy. Using a webpage or a website's Visibility Index score is one factor, but for backlinks which are from smaller domains or pages which do not currently rank for a lot of keywords, you could overlook their value.
Anchor Text
Anchor text (the visible part of the link) is key as it provides some critical context to the link itself – i.e. the text itself starts to describe what the user/search engine will find when they access it.
The value that anchor text has, however, meant that it was heavily manipulated in the past. SEOs would build links with 'exact match anchors' to the keywords they wanted to rank for – even if it did not make sense in the context. To fight this Google is able to recognise when the anchor text is not relevant or descriptive which may impact the value passed through.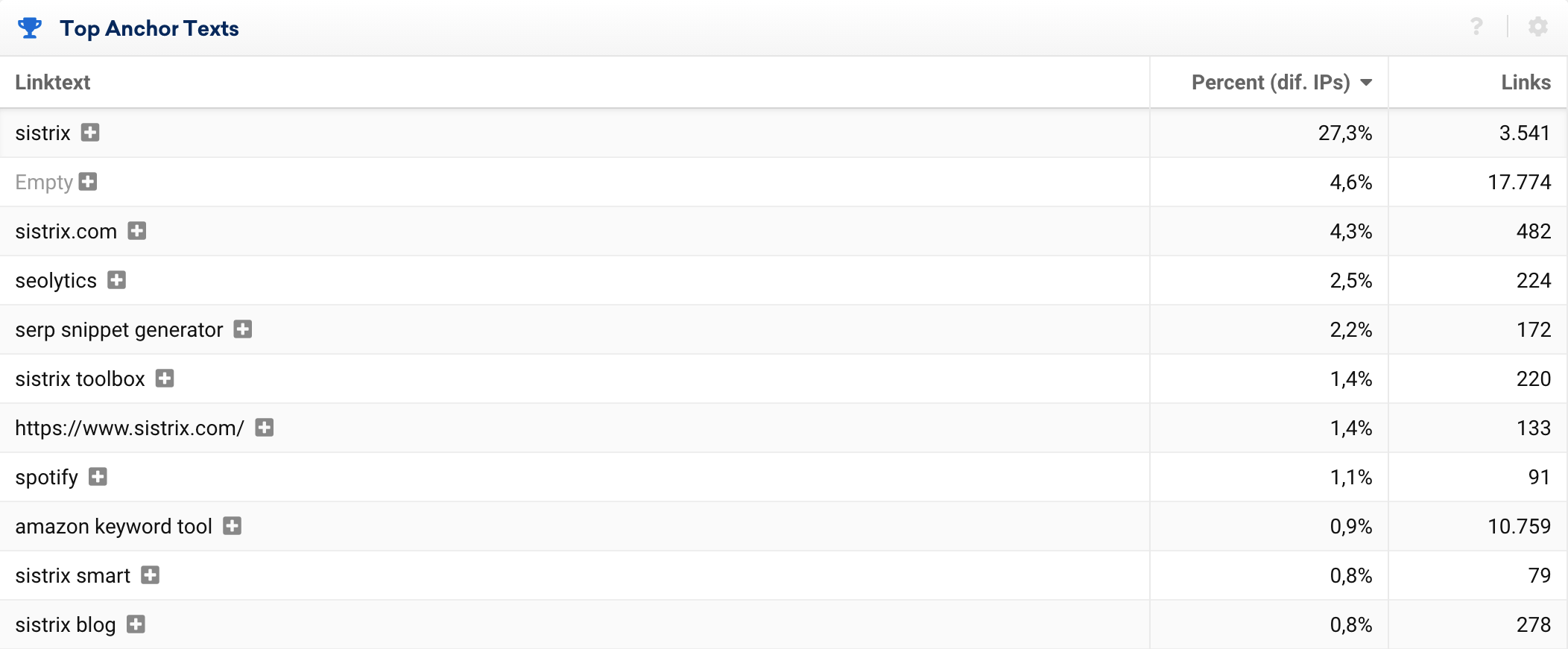 Hundreds or thousands of exact match anchors is highly suggestive of low-quality SEO work and (at best) will be a waste of money. At worst this may be penalised by Google.
Good, well-optimised and organic anchor text looks natural in context and adds value to the user who is reading it. Anchor text which incorporates keywords and keyword variations are still beneficial, but it is advisable not to sacrifice quality because of it.
Other Quality Link Factors
There are many other factors which can indicate a good link, it is worth considering these when reviewing any link data.
Context and Relevance of Links
There's a reason why diy.com does not out-rank dominos.co.uk for "pizza delivery", even though their visibility index score is considerably higher. Context and relevancy of backlinks is crucial (content on the website is also key too).

When Google & other search engines consider the authority of a website, they do not just look at the raw power of a website – i.e. this brand is more popular than that brand – they look at the nature of the websites which link to them and then look at what you – the user – search for.
What is a good 'vote' for your website? It is most likely a vote from someone who is a trusted authority on the subject themselves.
How Recent a Link is
In some circumstances a new link will be more beneficial, in others an older, well-substantiated link will be. This comes back to context again.
If you want to rank well for a topic which is rapidly gaining in popularity a new link may appear more up-to-date. Accuracy of the content is key too – should the content on that page be out of date, the quality of the link from that content may suffer.
Links from well-established pages which have developed their own strength overtime can still be more beneficial so long as the content is accurate. A well-rounded link building strategy needs to continuously look for new links and maintain the presence of those which still are of value.
Links that Others Don't Have
If you are a Licensed Insolvency Practitioner (specialist accountant) you can get a link on the gov.uk – one of the most authoritative link-sources there is. This is great, however, if you are looking to build links back to your website to out-rank other licensed practitioners, it will not be enough on its own. If you all have it, it sets the standard, not an advantage.
A link which is relevant, on a website that ranks well within Google that none of your competitors has is generally a great link.
Links on strong Web Pages
Google and other search engines establish which pages are most significant on a website based on the quality of content on a page, how useful that page is and how likely someone is to find it (among other things). If that page in question fails at, or is weak on, any of the above points and backlinks it provides, it will be less beneficial to you.
Links build on pages which are themselves great will confer greater value to you.
The Type of Link – Nofollow, UGC or Sponsored
Recently Google has clarified how to describe the type of outbound link, which is an effort to help it understand your relationship with that website. Links which are bought/sold – if made obvious or clearly identified as such – confer less value and could potentially cause harm if are perceived to be a breach of Google's Guidelines.
The new types of link (as seen in the link above) can help you specify whether a link is sponsored (paid-for), created by others, or used in comments/forums (UGC) or a more general "nofollow" signal which specifies you do not endorse the website being linked to.
A link specified with any of the above values will give less SEO-benefit than a "dofollow" backlink (albeit, rel=dofollow is assumed and does not need to be made explicit if no other values are present). Whilst sponsored links can provide value if the placement is right, Google will not pass value in the same way.
Backlink FAQs
How do I Check Backlinks to my Site?
There is no definitive way to get a list of 100% backlinks to your site – although this is often unnecessary. If you have access to Google Search console and 1 or 2 backlink checkers (which do not use the same data source) you will likely get insights on a substantial amount of backlinks back to your site.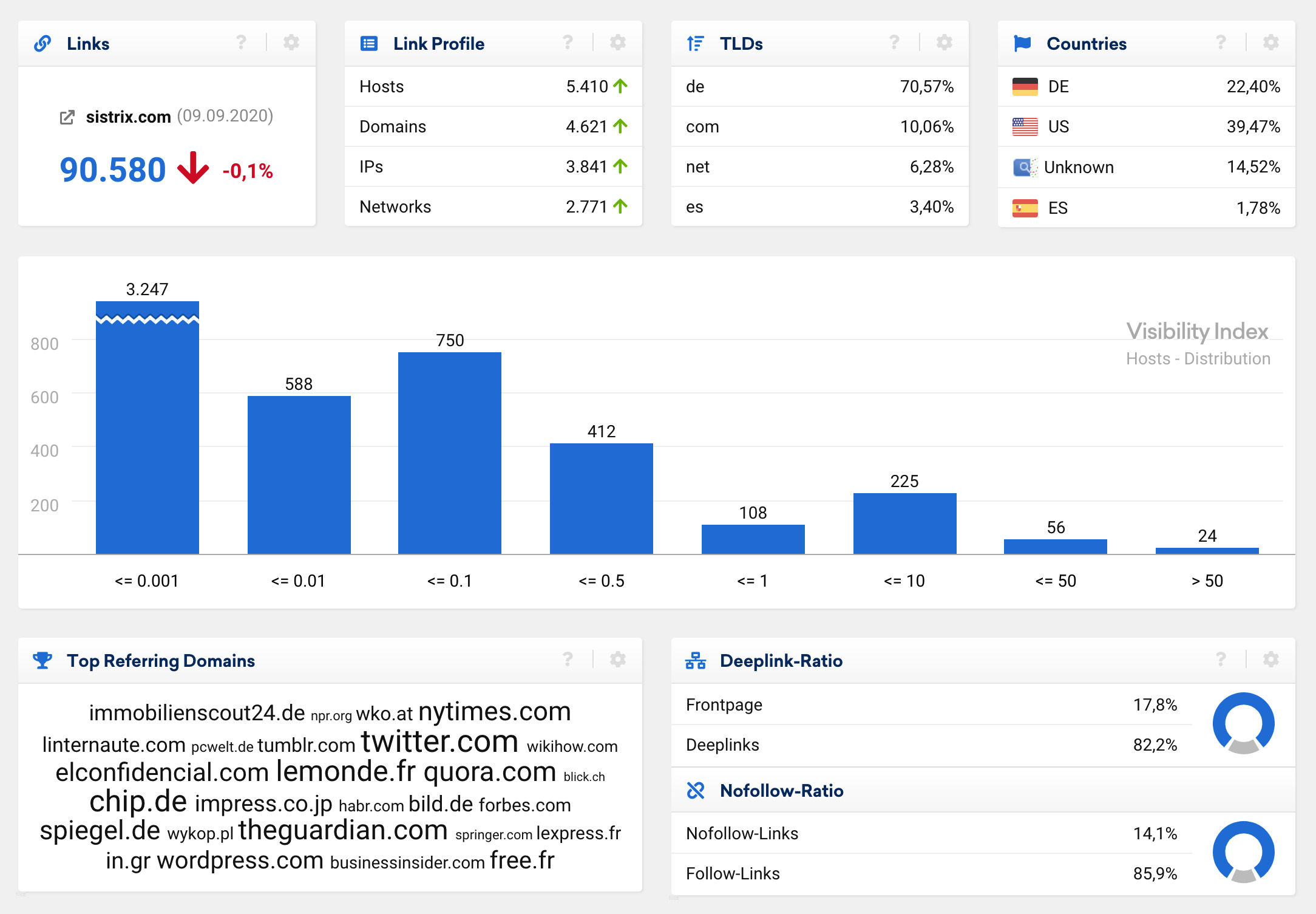 Just remember, that you also need to be considering your competition when reviewing backlink information. You cannot access this information from a competitor's Google Search Console, this is when ensuring you have access to a backlink checker that has a robust competitor comparison feature can help here.
How do I Submit Backlinks to Google?
You cannot specifically submit backlinks to Google in the way you might show Google a new page on your website via an XML sitemap or submission via Google Search Console. If you do not have access to the website in question – which is usual with backlinks – you cannot reliably submit a link to ensure Google crawls it more quickly.
There are many 'ping' services out there which suggest they can do this, but their effectiveness is generally considered low.
(How) do I Buy Backlinks?
Strictly speaking, buying links to manipulate the flow of page rank is against Google's guidelines. If Google can clearly identify that you are breaching this, they can opt to manually penalise your website which can cause a serious drop in rankings.
That is not to say that link selling/buying to boost performance does not take place – there is still a thriving industry here. People who buy links need to be aware of the risks in doing so, and be prepared for the potential that it could jeopardise rankings in the future.
Those looking for long-term, sustainable rankings within Google or those who cannot risk their website being penalised should avoid link buying/selling. The clear alternative is building links through content and exchanges of mutual value rather than money.
Conclusion
The ability to rank well within Google (or any other search engine) is tough without backlinks – and in particular the right kind of backlinks. Being familiar with what links you and your competition has is the key first step.
Identifying who has the best links and how you can build links like them – and better – is one of the central points to SEO. There are opportunities in many key places, but those who succeed here are often great at finding/building links that others can't – and very often this is best done by offering content/knowledge that no one else can.