Off-page, or Off-site, optimisation is one of the two pillars of search engine optimisation. This pillar is distinct from on-page optimisation, which is also known as On-site optimisation.
Off-page optimisation deals with all of a website's external ranking factors. As a rule, this refers to backlinks, which are also called external links, or simply links.
More information is available through the related links available on this page.
Backlinks are still one of the most significant ranking factors and are therefore essential if a site is to rank well within organic search. Links are weighted and evaluated differently by search engines. Therefore, the number and quality of backlinks is a decisive criterion.
The oft-mentioned link building aspect in the context of the off-page optimisation of a website means working to generate links and backlink partners. In order to achieve this, it is necessary to employ a diverse range of link building strategies,
The backlink profile of any domain, in addition to individual link metrics, can be analysed and evaluated in detail in the link module of the SISTRIX Toolbox: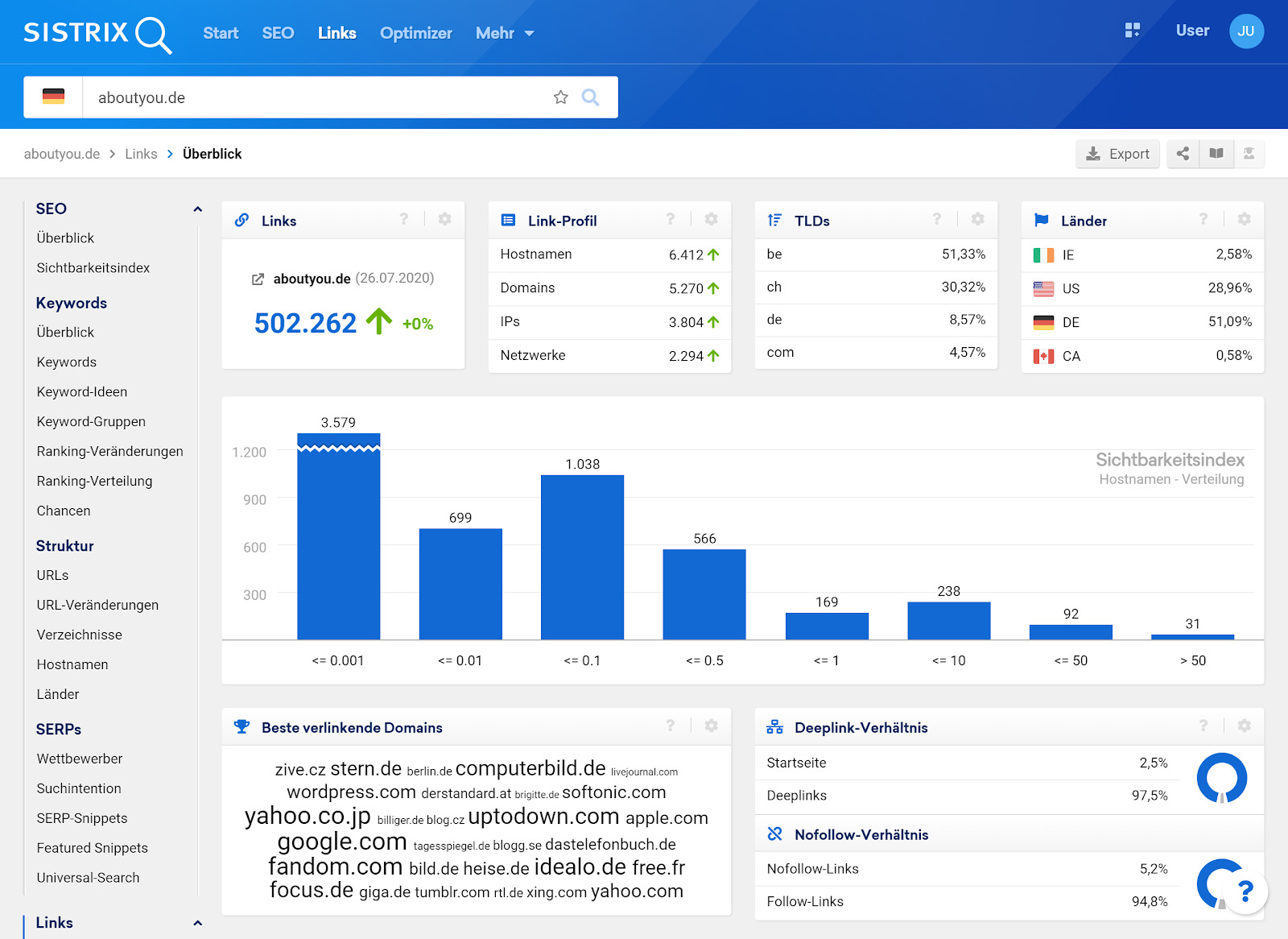 What does Google say?
Don't focus too much on links. There are hundreds of factors that are used in crawling, indexing and ranking.

Source: John Müller
Our conclusion
Links are still very important, but their importance has often been exaggerated in the past. Focus your outreach on building quality links from relevant websites.