The title-element, also called title-tag, is one of the most important factors when it comes to the OnPage optimisation of a website. Together with the meta-description, the website's title can also influence the CTR (Click-Through-Rate) of a result within Google's search engine result pages.
Title Tag meaning and useage
The content of a title-element is interpreted by web browsers, as well as search engines, and is used for:
being displayed in the web browser in the title of the display window
being displayed in the web browser as the name of the tab
placing bookmarks within the web browser
the visited pages that are shown in the web browser
the page title, which is shown within the search results by search-engines
The title element is a ranking factor
The content of the title-element for a page (URL) is a strong ranking factor and should therefore always be in use. Additionally, every URL should have its own unique title and, if possible, the keyword, for which the specific URL is supposed to achieve good rankings for, should be at the beginning of the title.
Optimising the title-elements
is part of the so-called "SEO Basics".
Title-element markup in the source-code
The title element is marked as follows in the source code of an HTML document:
<elementname>content</elementname>
A filled out title-element would look like this:
<title>I'm a meaningful title</title>
The title-element on the search engine result pages
In most cases, Google will show the title-tag as the headline for a result in the search engine result pages (SERPs). If no title-tag is set, then Google has to try to create one based on other signals, like link texts (anchor texts) from the linking pages.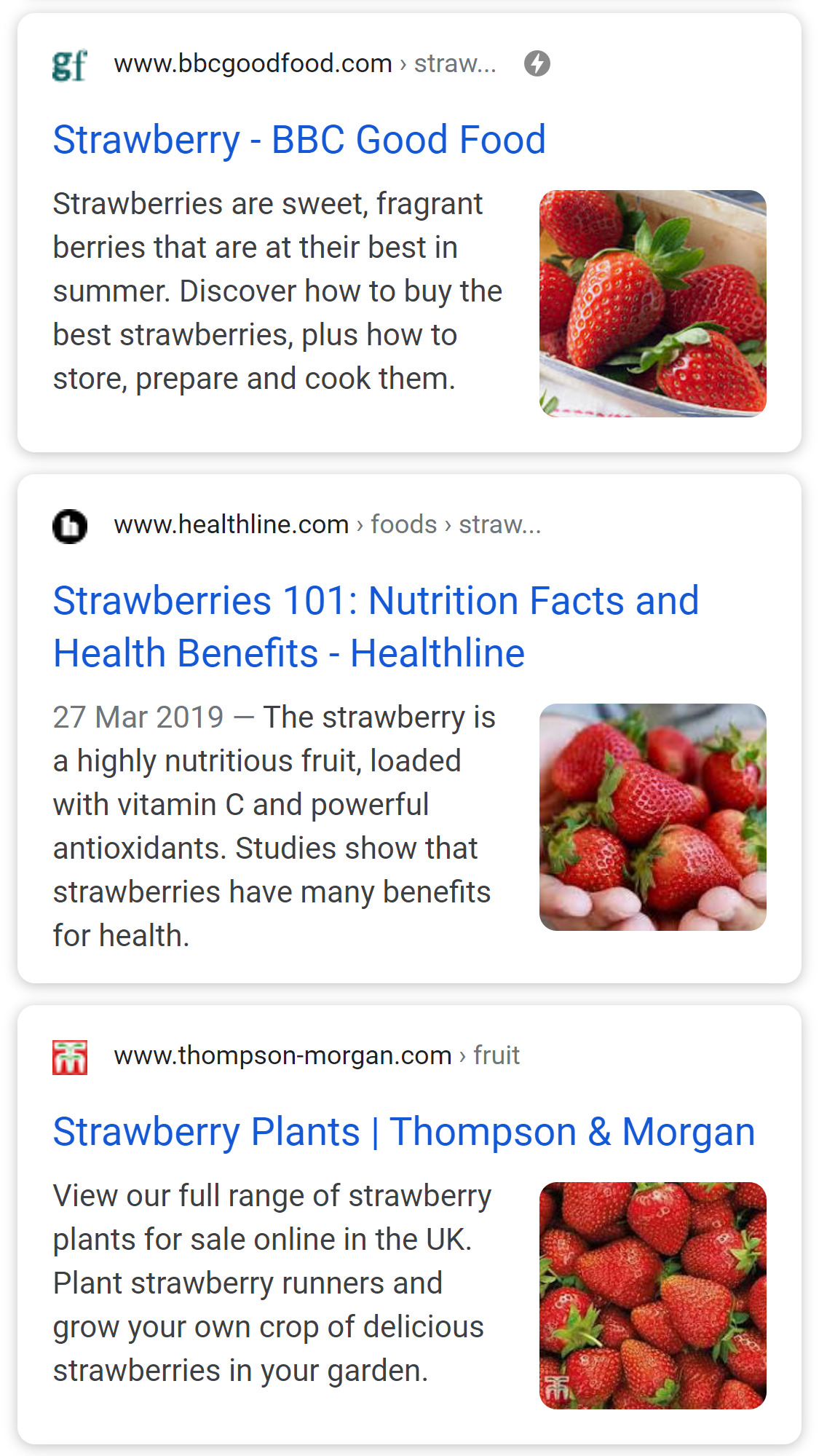 The most common title-element SEO errors
When you use the title-element, there are a number of mistakes which show up time and time again. Here are the most common SEO errors when it comes to the title-element:
not assigning a title at all
all URLs have the same title
the keyword is not included in the title
the keyword is not located at the beginning of the title (this is a heavily weighted ranking factor)
the content of the title is too long
the title is not optimised (for the user)
You should use the
SISTRIX Optimizer
to review and optimise all title-elements on your website. The Optimizer will automatically check you website for SEO mistakes and will give you useful tips on how to improve your site.
Video explanation by Matt Cutts / Google on the subject
Should I tweak my titles and descriptions to improve my CTR?