The title-element, also called title-tag, is a way to tell search engines about the topic on the page. Together with the meta-description, the website's title can also influence how the search results look, and affect the CTR (Click-Through-Rate) of a result within Google's search engine result pages.
Title Tag meaning and usage
The content of a title-element is interpreted by web browsers, as well as search engines, and is used for:
being displayed in the web browser in the title of the display window
being displayed in the web browser as the name of the tab
placing bookmarks within the web browser
the visited pages that are shown in the web browser
the page title, which my be shown within the search results by search-engines
What does the title tag mean for SEO?
The title tag could lead to better visibility as a ranking factor, and better click-through in the search results but it must be assessed with the following in mind – it's only a hint, and it might not be a significant ranking factor. In a recent update from Google they stated that the title tag may, or may not be used to form the SERP title, reserving the right to use other methods, such as looking at the largest heading, usually the H1, and writing the title from that.
As there's no way to guarantee what's going to be shown in the SERP, and a clear assessment of content and headings in order to write the title, one can not assume that the title tag plays a significant part. In many ways, including that of simply saving time, it may be better to leave the title tag as it is. Ensure that it's there (usually auto-generated by a content management system such as WordPress) but don't worry too much about the perfect formatting.
Title-element markup in the source-code
The title element is marked as follows in the source code of an HTML document:
<elementname>content</elementname>
A filled out title-element would look like this:
<title>I'm a meaningful title</title>
The title-element on the search engine result pages
In some cases, Google will show the title-tag as the headline for a result in the search engine result pages (SERPs). If no title-tag is set, then Google has to try to create one based on other signals, like headers and link texts (anchor texts) from the linking pages.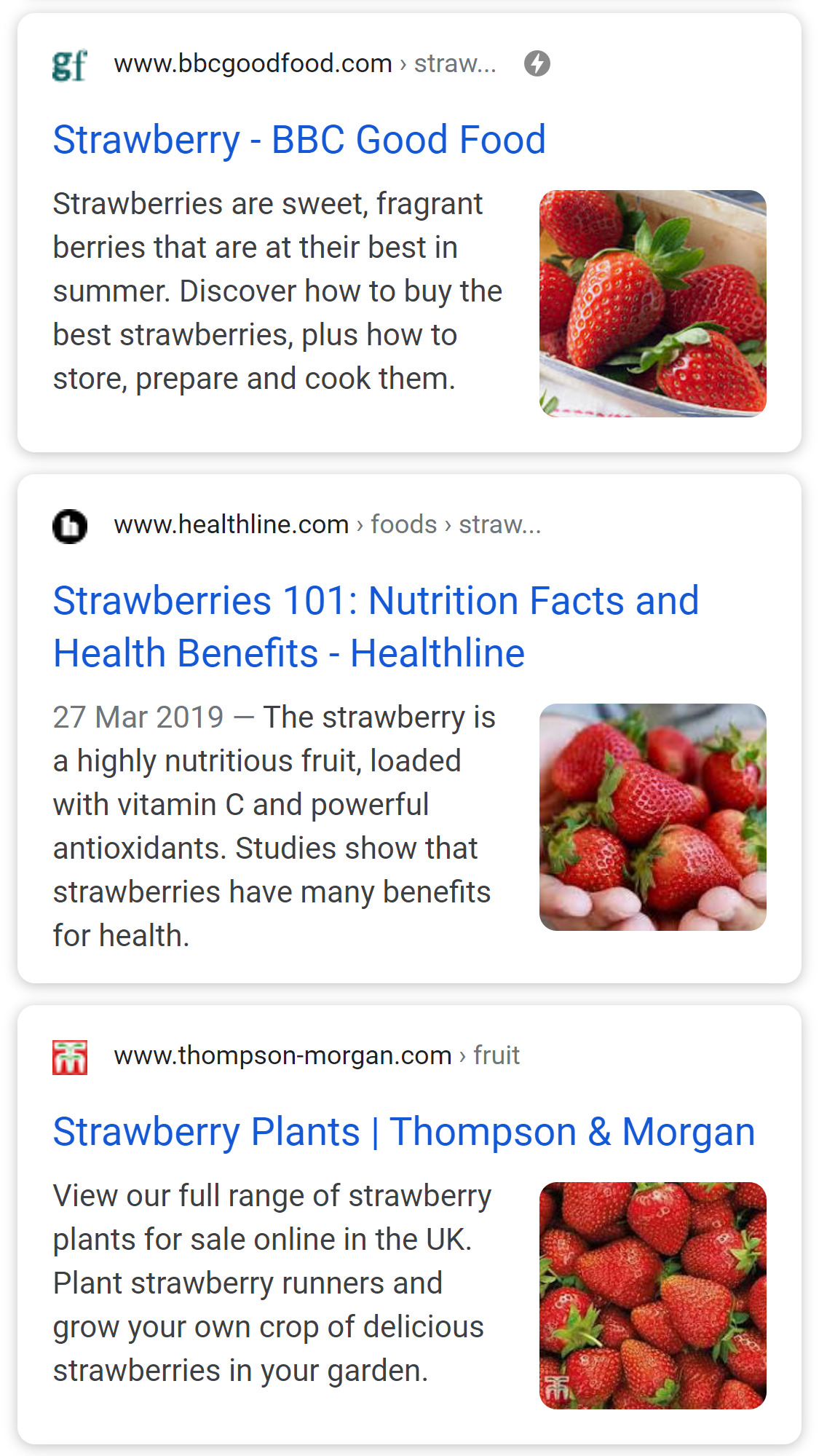 What's the difference between a title tag, H1, and a meta description?
Whilst all three are valuable in terms of on-page optimisation for SEO, each serves a different purpose. Here's a breakdown of what each one looks like and why they're important:
Your title tag is a hint to Google about what to show in the blue text on the Google SERP and the text under your image on social media posts. It tells your reader what they're going to read about and why it's important.
A H1 (text viewable on the web page) is very likely going to be the same text as your title tag and will present on your webpage as a title. The reader should again know what it is they're about to read. Google may prefer this to a title tag when presenting the page in the search results.
The meta description sits underneath the title on Google search results and is around 150 characters. It should summarise the content, pique reader curiosity, include keywords, and include a call to action.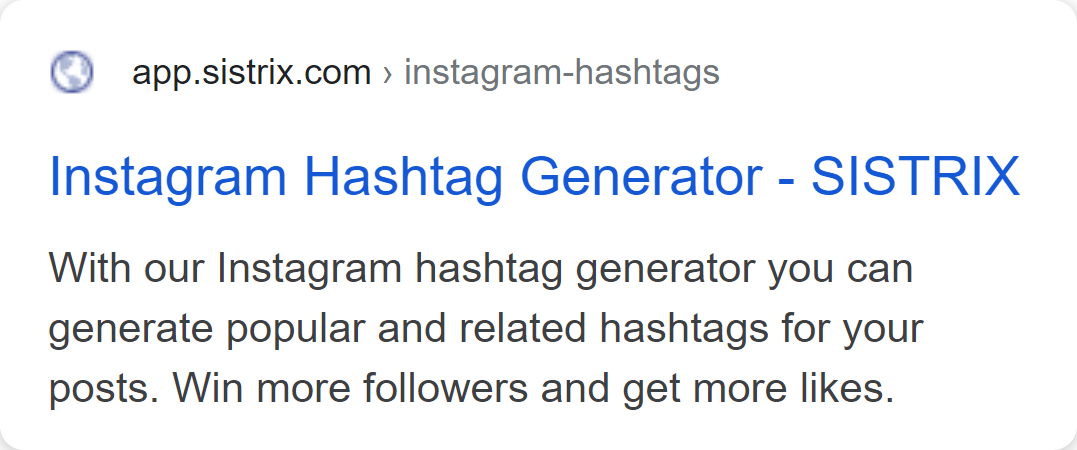 Technically speaking, the meta description isn't taken into account when Google crawls your page to see if it ranks. However, having a strong meta description can improve your click-through rate (CTR) from the search result page. A page's CTR does affect rankings, so it's worth having an optimised meta description as well as a good title tag and H1 tag.
What are some best practices and examples for title tags?
Now we've told you what not to do, it's time for the good stuff. We've covered some simple elements of title tags further up, but there's more to it than some keywords and getting the title the right length.
Your title tag needs to be:
Descriptive – tell the reader what they're getting. Is it tips, a story, an opinion? Think about the search intent of the user. Describe what's on the page with clarity.
Short and sweet – 50-60 characters is a guide for your title tag length, not a target. If you can get your message across in fewer words, go for it.
Grammatically correct – it's OK to use synonyms of your keywords or add connector words between the phrase. Your title tag should be readable by humans, Google will still get it.
Powerful – you want to entice in your reader to certain pages like articles and sales pages. Using power words like charming, stunning, and wonderful will grab attention.
Definitive – define the content that you're giving a title, whether it's an overview, a step-by-step guide, list, or any other type of content.
Read more about title tag optimisation in this article.
The most common title-element SEO errors
When you use the title-element, there are a number of mistakes which show up time and time again. Here are the most common SEO errors when it comes to the title-element:
not assigning a title at all
the keyword is not included in the title
the content of the title is too long
the title is not optimised (for the user) – see more in this article.
Frequently asked questions about title tags
Conclusion
There's a lot to pack into 700 hundred pixels of a search engine results page. Getting the title tag right is an SEO basic and worth mastering early. We've covered the dos and don'ts of how to create a title tag so that you can start to hone your craft.
You can change your title, or H1, at any time, for example if you see Google rewriting it or if you start getting organic traffic and conversions for keywords you weren't initially targeting. As long as you stick to the foundational principles, you'll be on your way to a successful SERP ranking.