Your title tag is not only important in order to help search engines find and understand your content, it's also likely to be the first thing that people will see on the page. For those using the popular WordPress management it's easy. Modifying it might require a plugin though.
Let's cover the simple answer first. You don't need to worry about title tag in a simple WordPress setup. Basic themes will re-write the page title, as entered into the WordPress editor, into the title tag, usually along with the site name. You can see an example below.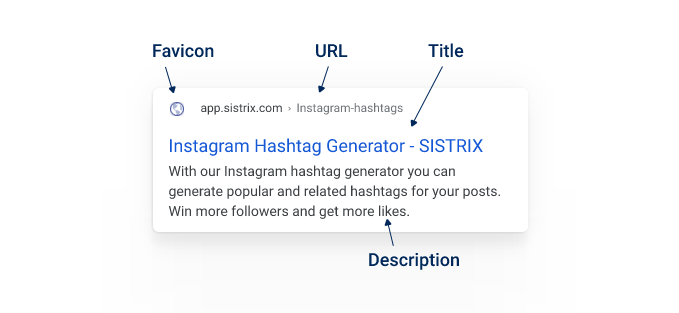 Why do I need to use a title tag?
Your title tag is likely to be the first thing a searcher will see when they see your result on the Google search results. It's the blue hyperlink text and needs to be search engine optimised (SEO) to help get you that vital first-page entry. It forms part of a standard organic result as seen below
The title tag should describe the page clearly and be different for every page. There's much more to title tags that you need to know, which we've covered in an in-depth guide. Here, we're going to show you how to create a title tag in WordPress including some of the most common plugins on the system.
How to create the title tag in WordPress.
Using WordPress to create a title tag without a plugin is a simple process with almost any theme you're working with. There's no need to write any code or do any tweaking to your theme.
1. Go into the back end of WordPress and select Add Page or Add Post, depending on what you want to do.
2. At the top of the page, you have the option to Add title, click in the box to type.
3. Enter the text that you want to be the title of the page.

Most WordPress themes will automatically add your title to your header along with the name of the website. The site name can help your results be more identifiable in the search results and help you to market your brand in the search results.

Note that some theses may allow you to overwrite this with a feature. Common WordPress SEO plugins offer this capability too and will change your title as long as you keep the plugin installed.
Below we show you how to do that with with Yoast and WooCommerce
How do I add a WordPress title tag using Yoast?
Yoast is one of the most popular WordPress SEO plugins. It allows you to edit lots of details for your page such as the meta description and URL.
When you use the Yoast plugin on your WordPress site, title tags are automatically generated as before. However, underneath the page content editor in WordPress, in the Yoast area, you'll see an SEO Title editing section.

The options given are:
Title (Generated from the main WordPress title, as shown above)
Page
Separator
Site title
You can delete any of these pre-populated variables and see how it changes your search result. Other variables can be added with the dropdown on the top right of the bar, too. Alternatively you can delete all the variables and just write free-form.
How is a WordPress title tag generated with WooCommerce?
If you use WordPress for your eCommerce store, odds are that you use WooCommerce on the backend. Title tags for a product are generated much the same as a normal WordPress page, although it looks a little different.
Go into the Products section of WooCommerce and either select a product to edit or create a new one. The text box where you enter the product name will be the title for the page for that particular product.
If you're using Yoast in conjunction with WooCommerce, you can still edit the title tag as we outlined above.
Final thoughts
Your title tag is extremely important – it's likely the first thing your potential customer will see of your website in search results. It's helps Google to understand the content – a very important part of optimisation.
WordPress is designed to make building a website easy, so every page and post you create will have space for you to enter the title. Plugins like Yoast allow you to customise your title with extra details. However you generate your title tag, be sure that you follow best practices for the text.