Our TrendWatch research has been running for 6 months now and we've covered everything from toys to drugs, and from music to fashion across the UK, USA, Canada, Ireland, Australia and South Africa. As we reach the summer season, I've taken a look at some additional travel-related trends that appeared in the data for May 2022.
If you want to receive new TrendWatch issues every month, sign up for the newsletter. TrendWatch data comes from our own sources and every month, Nicole Scott looks at the back-story to 10 very interesting trends. TrendWatch previews are also available.
Travel Insurance. As a proxy for post-Covid recovery, take a look at the 18 month trend for search volume for travel insurance. Starting at Christmas last year, the trend has now reached 21 times the search volume compared to the same time last year. Holiday insurance also shows a similar trend.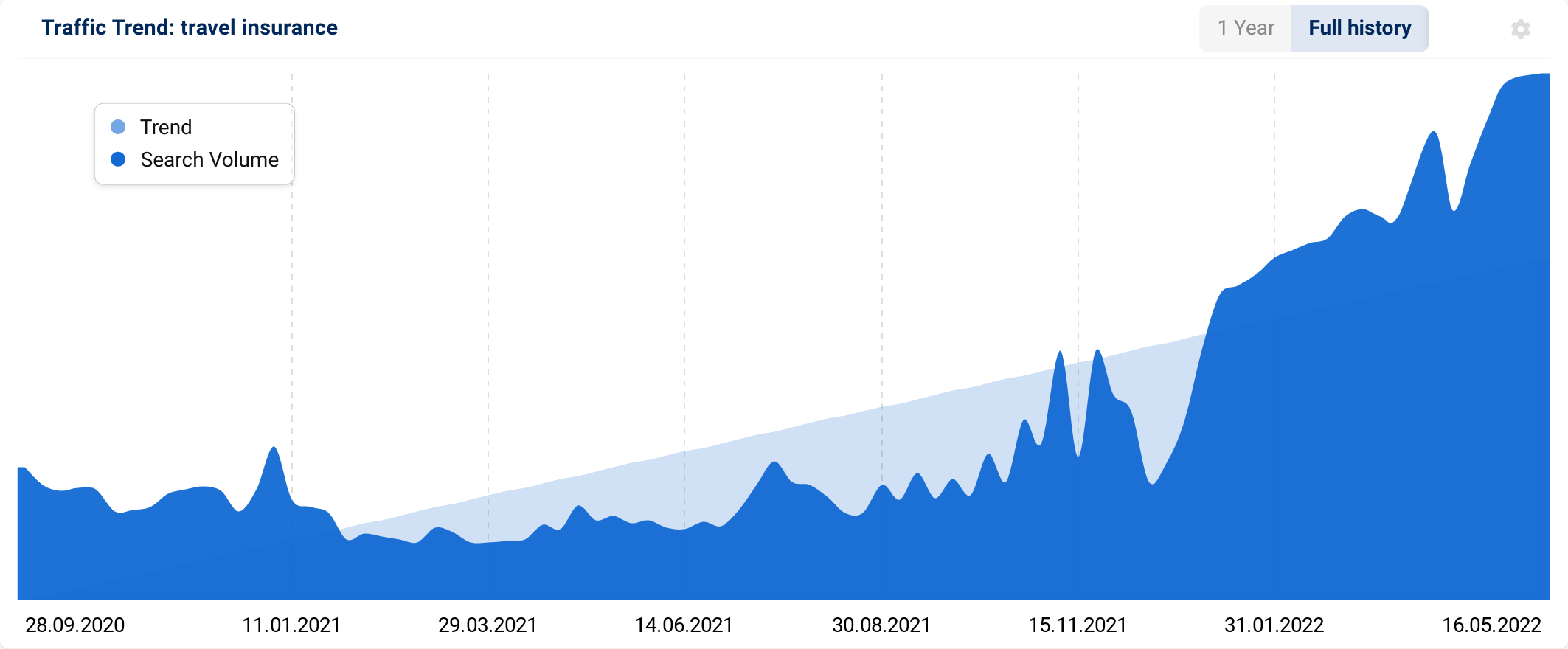 Along with countless other holiday brands, Easyjet Holidays has taken off. It follows the same curve as holiday insurance and is currently trending at 6.5 times more than the same time last year. Last Minute, Haven Holidays, Travel Republic, Marella Criuses, Quatar Airways and Warners can also been seen as strong trends.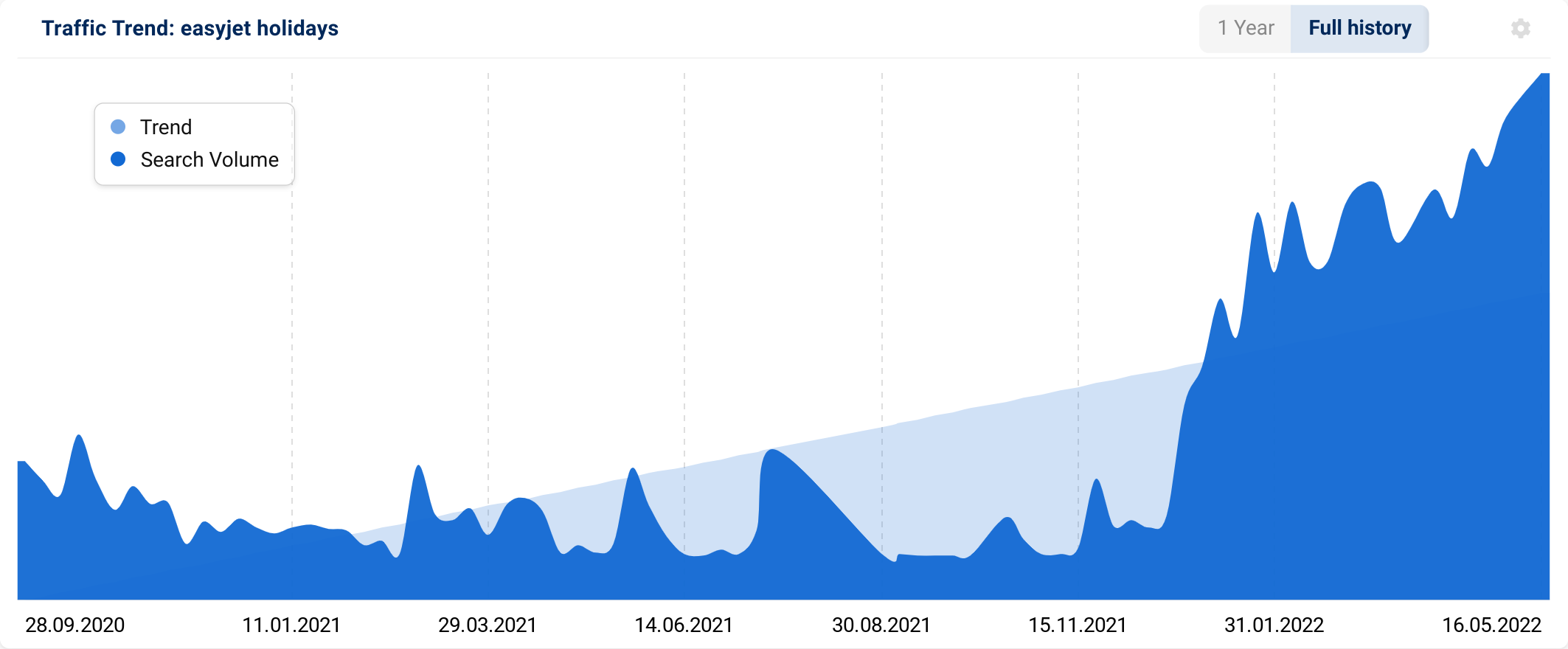 In terms of locations, Disneyland Paris is showing a strong trend. Tenerif also appears along with Fuerteventure (and possibly spelling variations of that one), Butlins Skegness, Gran Canaria, Canary Islands, Turkey and Benidorm,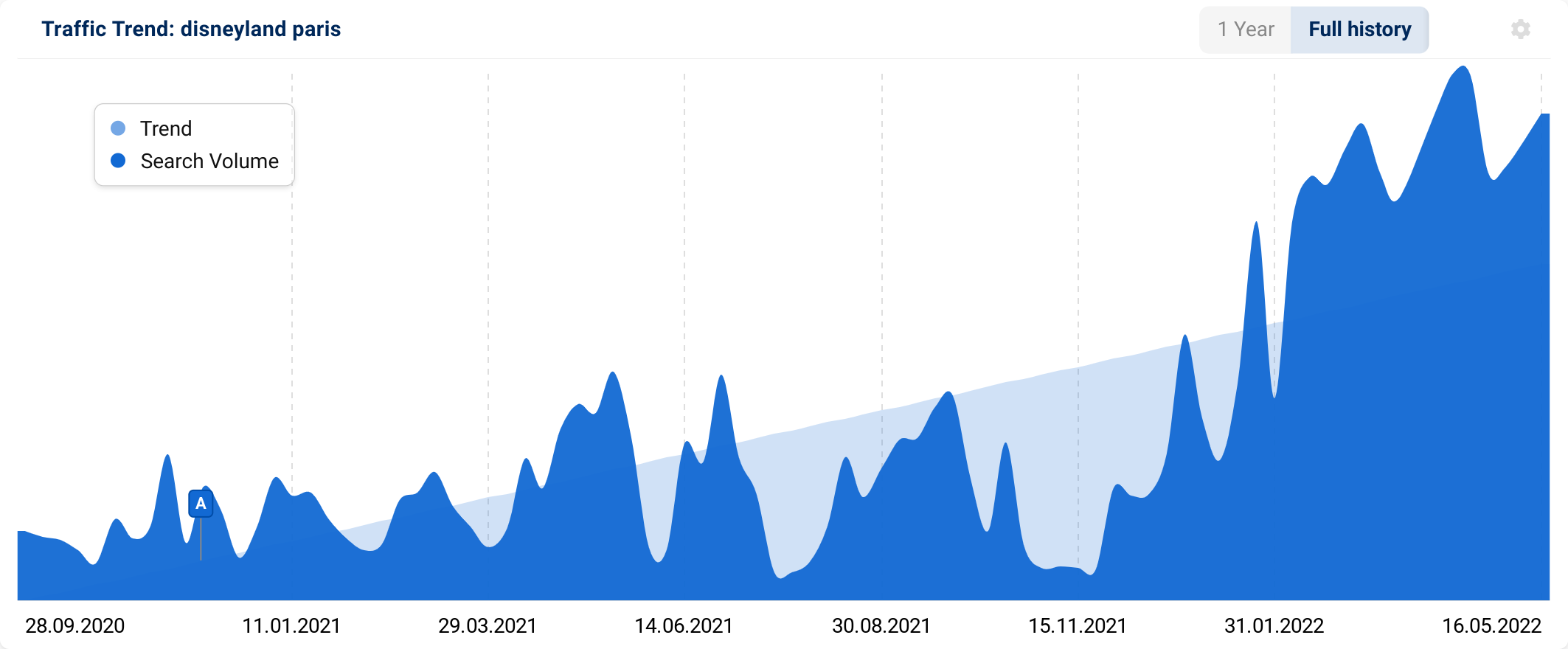 One of the most obvious searches – cheap holidays – is going through the roof. A similar trend is seen with all inclusive holidays. Book early to avoid dissapointment!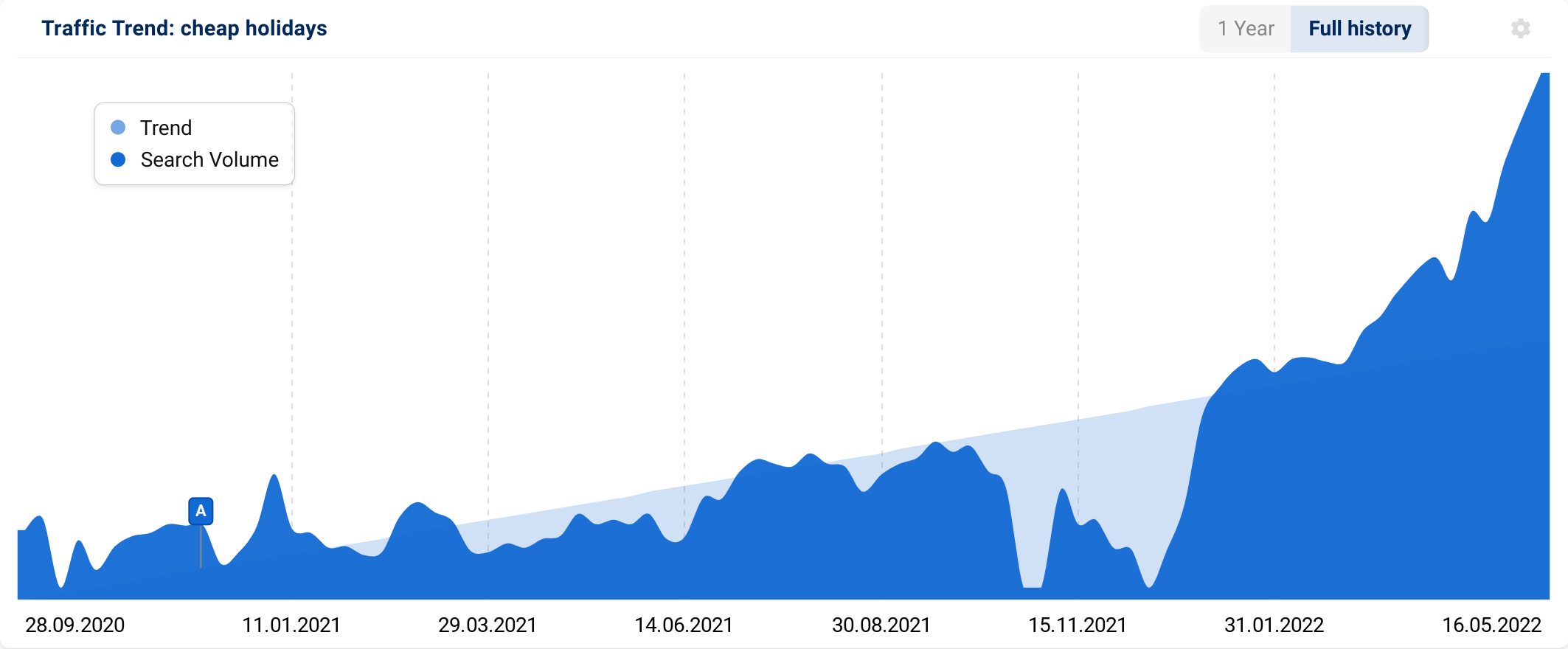 Finally, one of the many things you'll worry about as soon as your leave your front door, along with credit card, tickets and your iron, the passport!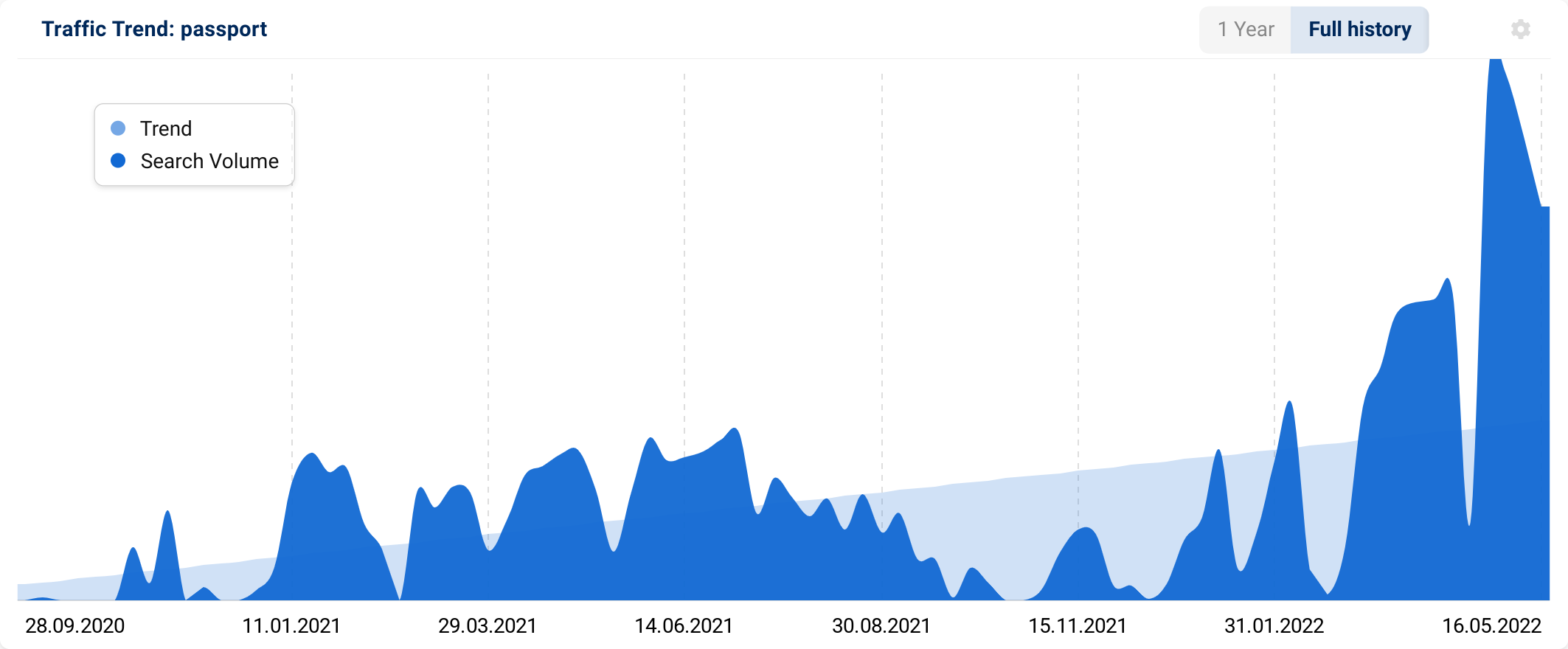 Wherever you go, and whatever you do during summer holidays 2022, we hope you have a great one.