Within the features "Facebook" and "Pinterest" in the SISTRIX Social Module, you'll get a detailed overview of any domain's social interactions across these social networks.
Top URLs table for Facebook and Pinterest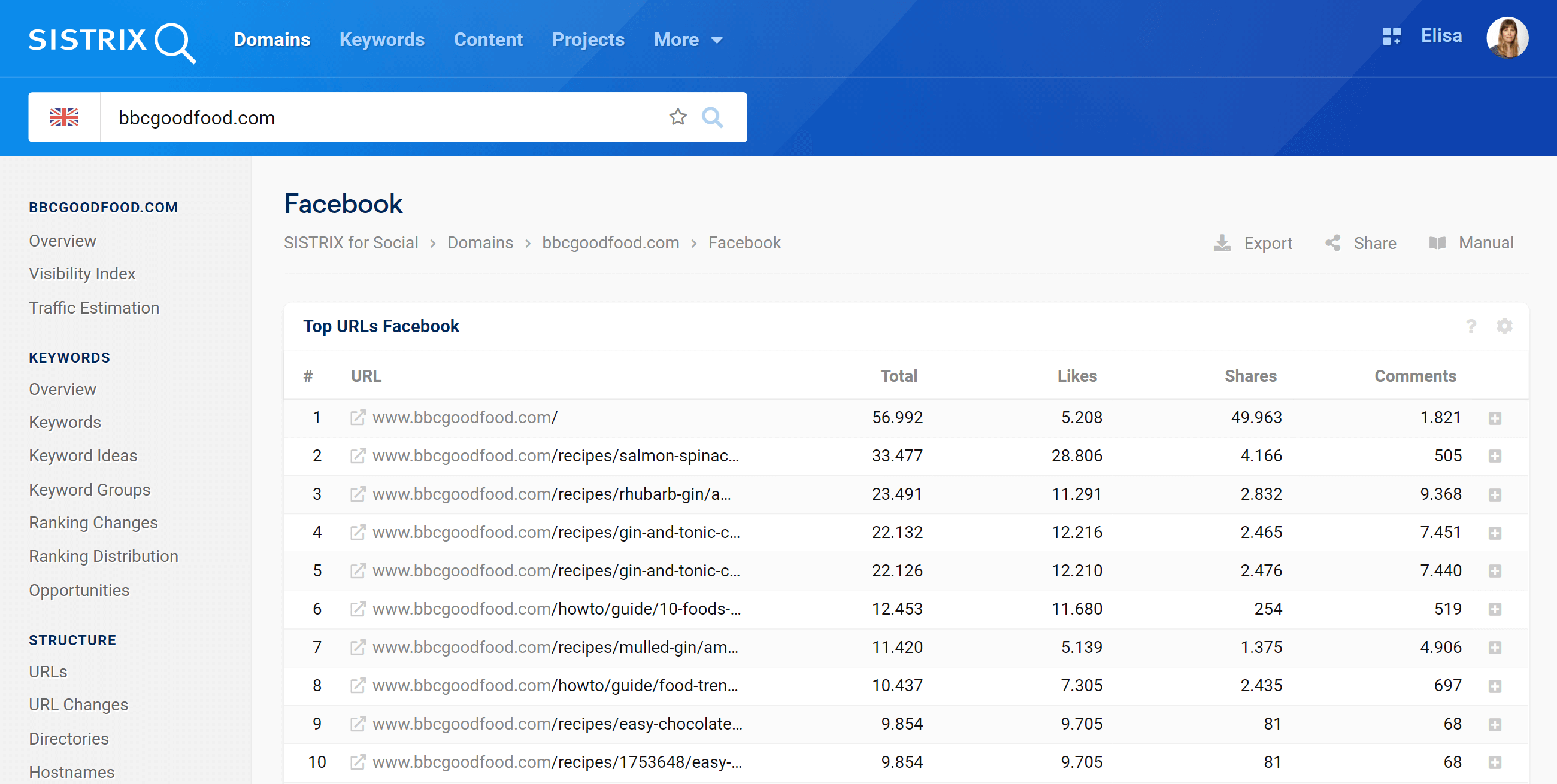 This table shows you a list of URLs for the evaluated domain (or host, directory or URL for detailed-evaluations) which have the largest number of social signals in Facebook or Pinterest.
In the table you'll see the following data:
URL: Domain's URL that was shared in Facebook or in Pinterest.
Total: Total number of social interactions for the URL in Facebook or in Pinterest.
Likes, Shares, Comments: Total number of Likes, Shares and Comments for the URL in Facebook, or the total number of Shares for the URL in Pinterest.
This list can be used, for example, to identify content on your own website or your competitor's which have attracted a large number of reactions within the social networks. This creates direct traffic and the content will likely see more links.
Click on the + icon at the end of each row to see more information about the URL.