The Social Module allows you to discover the new URLs and the top URLs shared on Social Media and the content behind them. You can do this for every domain, host, directory or URL you need. The data is shown in two different tables. Video walk-through below.
New URLs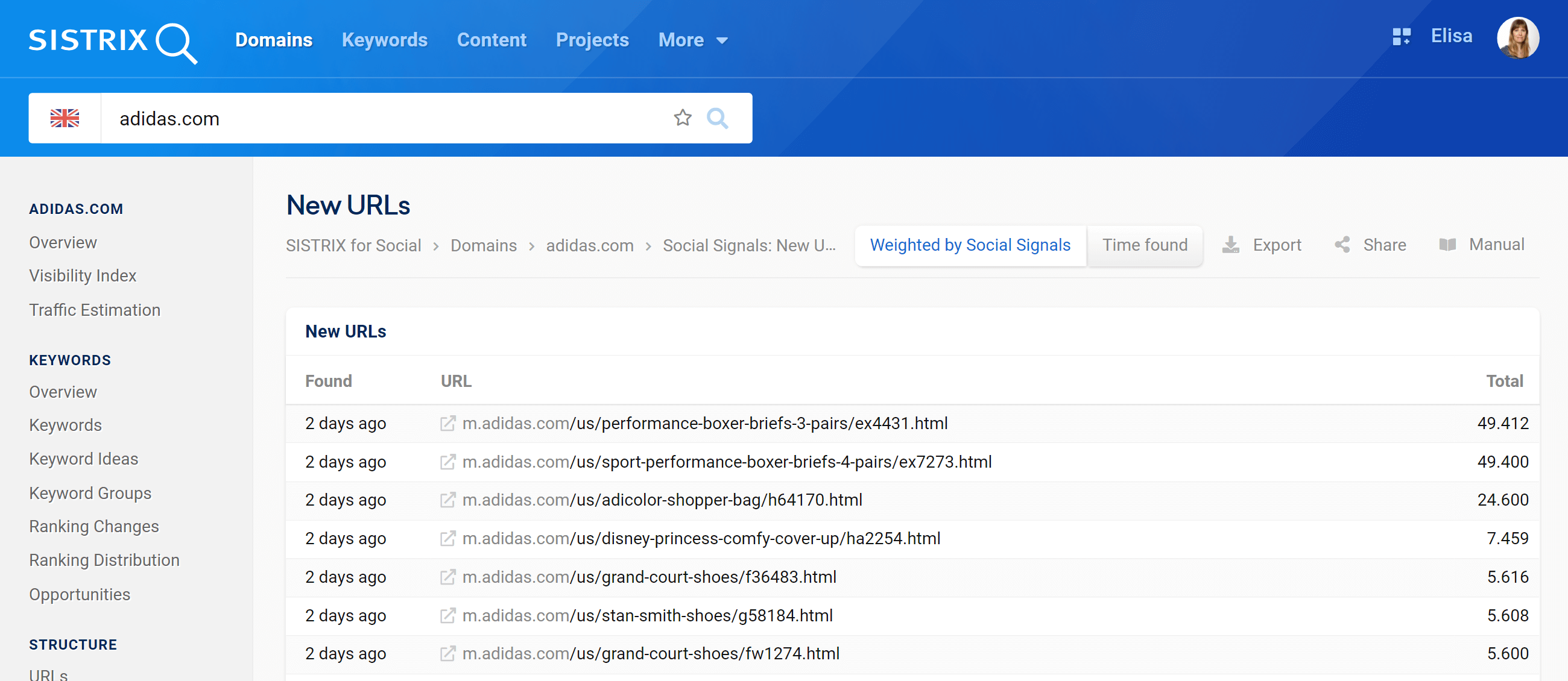 In this table we will show you new URLs that were found for the domain / host / path within the last few days.
Here you can see when the URL has been found and the number of interactions it's getting from Facebook and Pinterest along with the total.
At the top right corner of the screen you can choose to sort the URLs according to the number of social signals they get ("Weighted by Social Signals") or the time they were found ("Time found").
Top URLs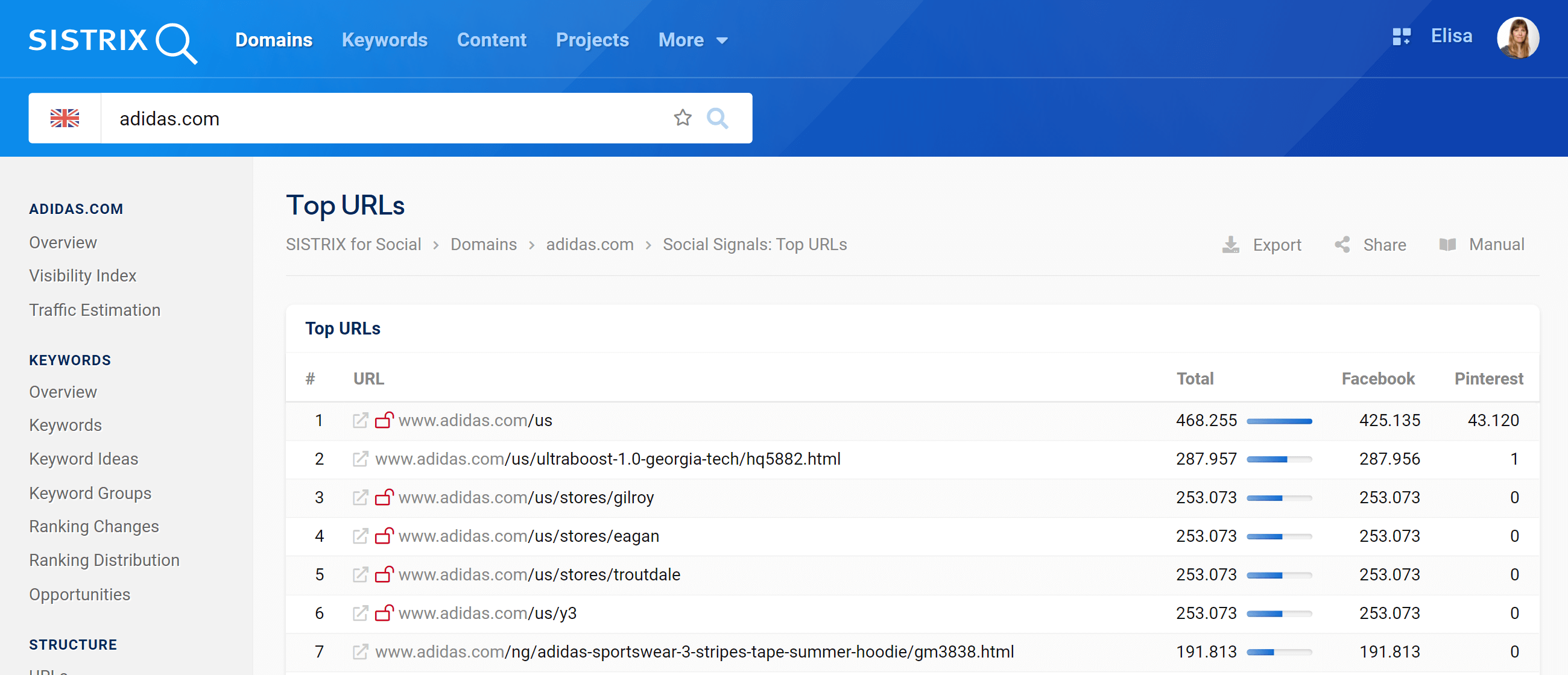 This table shows you a list of URLs for the evaluated domain (or host, directory or URL) which have the largest number of social signals.
This list can be used, for example, to identify content on your own website or your competitor's which has attracted a large number of reactions within the social networks. This sharing creates direct traffic through the social networks and the content is likely to attract more links.
Video walk-through with closed captions