My Business is a one-stop shop for all Google services related to local business profiles. For local SEO, this is the control centre. Business listings on Google My Business (GMB) are visible across Google Search and Google Maps.
Whenever Google detects a 'visit-in-person' search intention, Google Maps listings are delivered in organic search. The information that is displayed in these results can be influenced by the owners and operators of local businesses. These results are also used in Google Maps to show users suitable shops in the vicinity.
What do I need for a Google My Business account?
To create a Google My Business account, all you need to do is go to https://www.google.com/business/ and click one of the green 'Start Now' buttons. After that, Google will ask for a Google account to be linked.
This can either be the same email address that is used for Google Search Console, for example, or a different email can be used.
Confirmation of ownership
A lot of information can be added when you create the account. However, what is most important is the confirmation that the business or branch really belongs to you.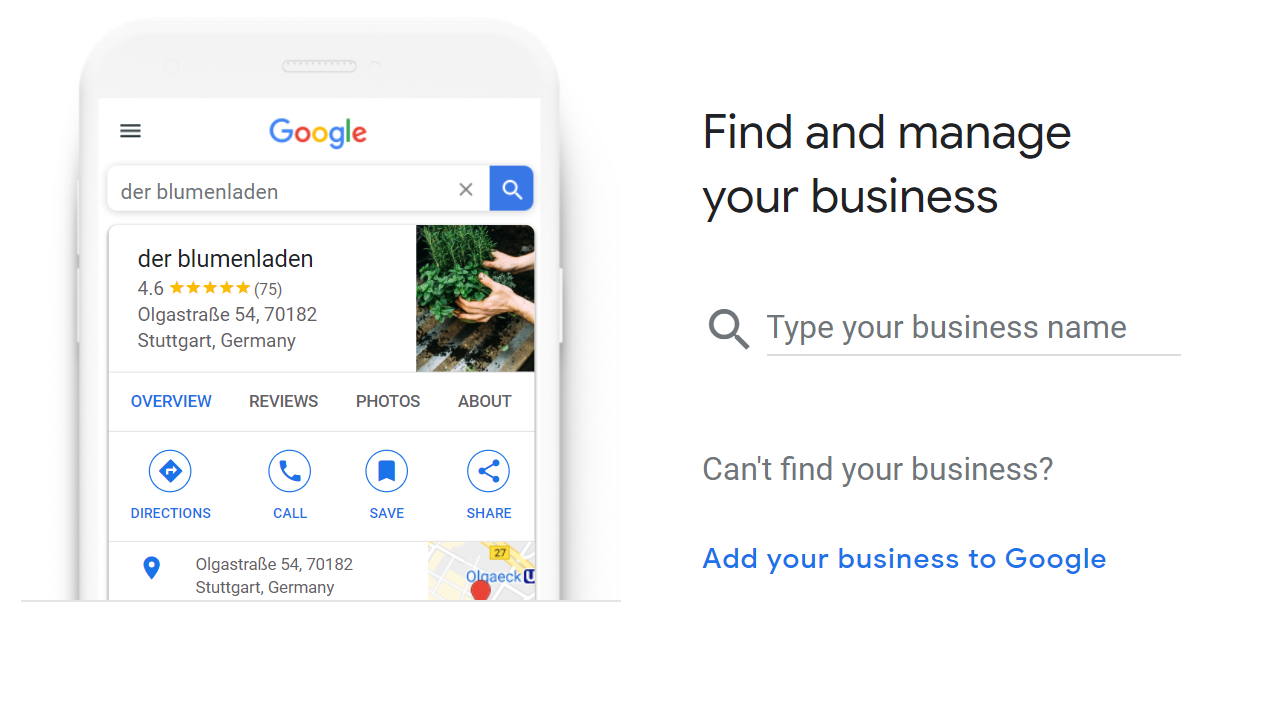 There are several ways to do this. In most cases, a postcard is sent to the company address. In some cases, activation can also take place via an email address linked to Google Search Console.
What can I register with Google My Business?
Once the account is created, there is the option to edit the information that Google has about the business.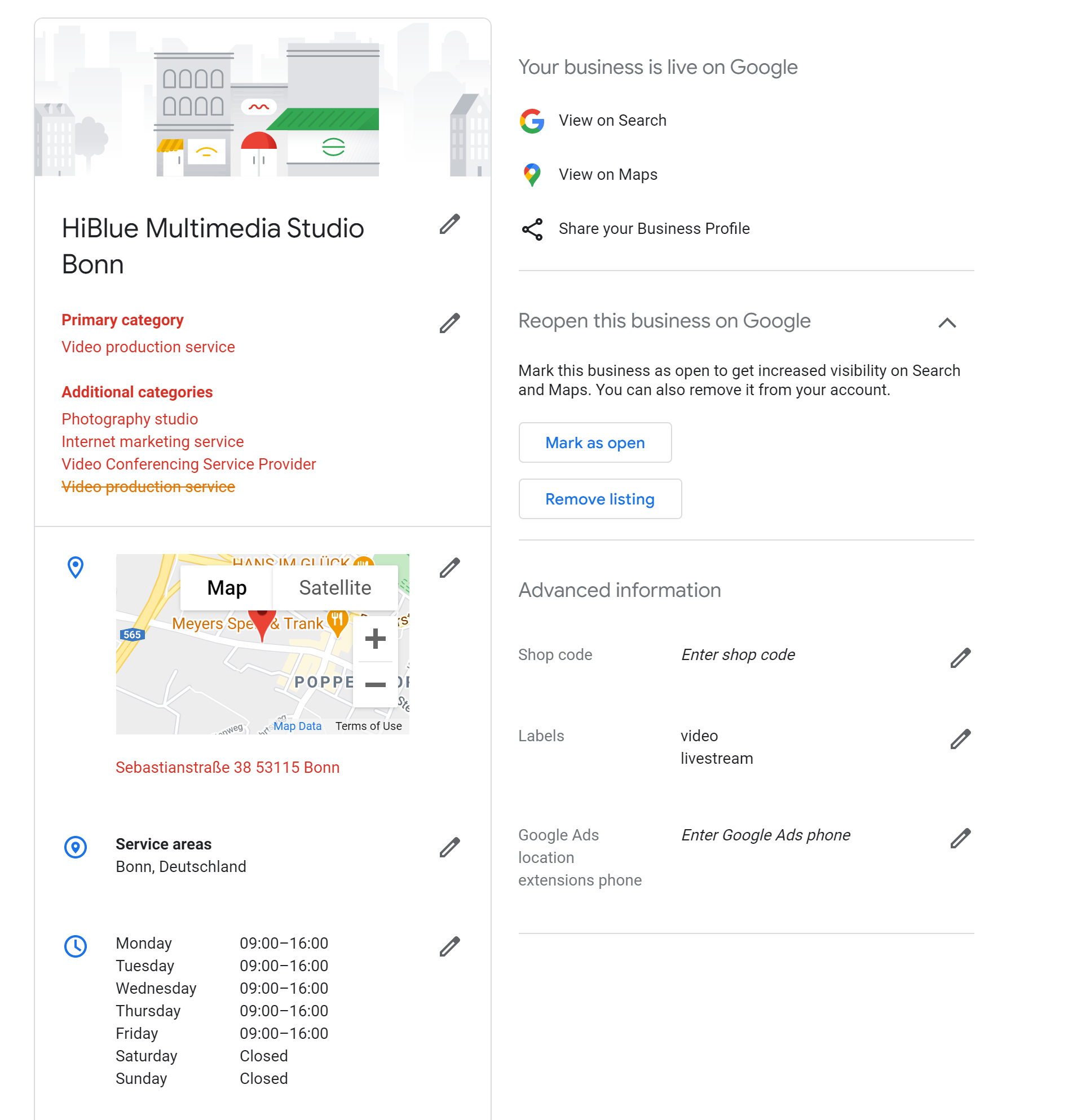 This includes opening hours, pictures, videos, menus and much more information. In recent years, Google has tried to make Local Search more interactive.
Management can be done from the desktop, or via a smartphone app.
Do I have to register each location individually?
For businesses with more than 10 locations, Google offers a bulk location management option to simplify verification and management.
Evaluations in My Business
The statistics that Google provides regarding the interaction of customers with their own My Business entry are an interesting feature for business owners.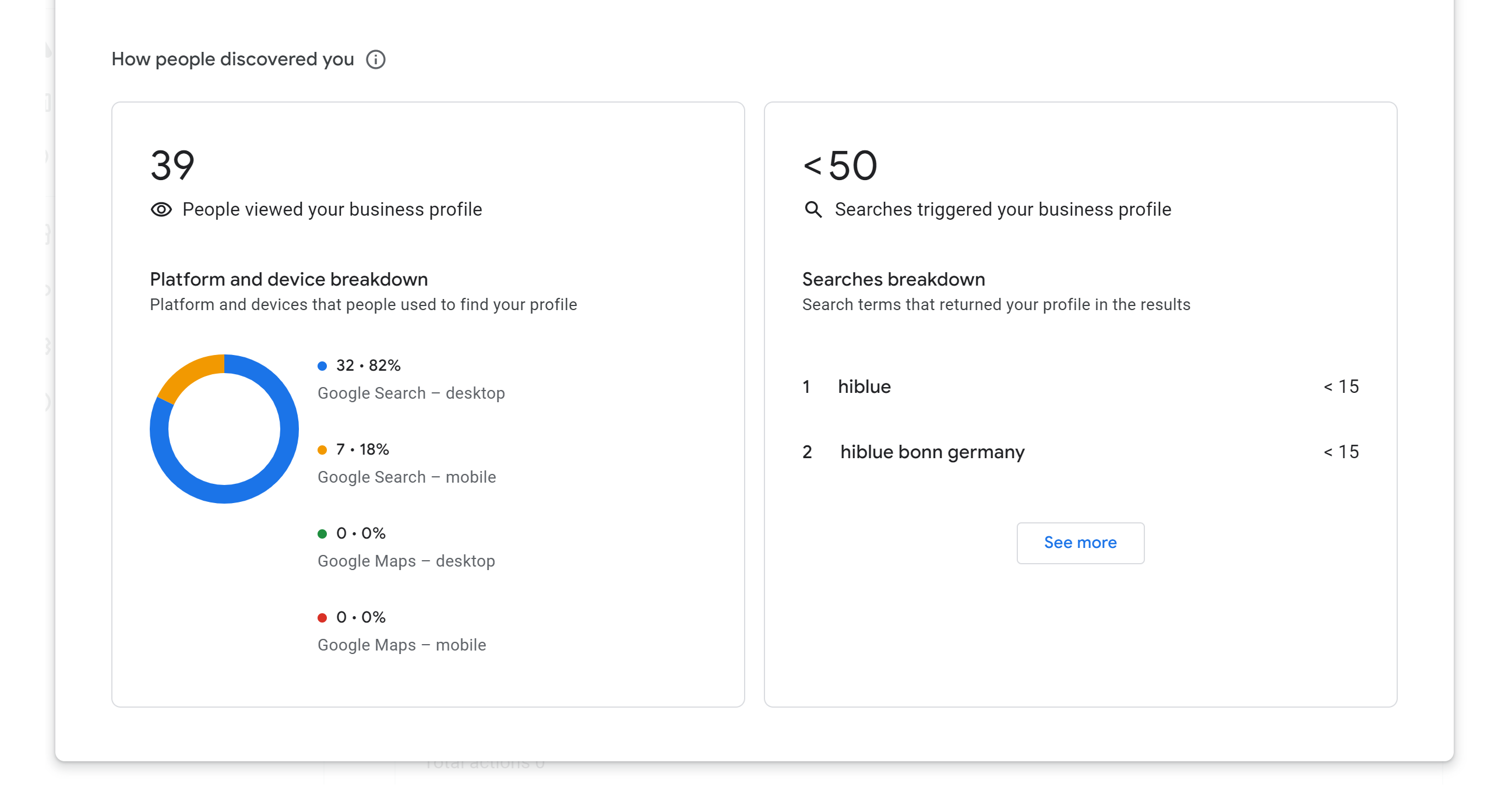 How much does Google My Business cost?
Google My Business can be used free of charge.
More information on this topic
Google Small Business Blog