2020 was a year full of unplanned change for everyone, which is why it's all the more important to stick to habits. Our Christmas wheel is spinning again this year and we are donating 10,000 euros.
Even though a lot of things didn't go as planned at the beginning of this year, 2020 was a good year for SISTRIX. All our employees got through the difficult months in good health, we were able to maintain business operations without restrictions and have released numerous innovative updates.
We've improved keyword monitoring by many millions, we now recognize over 40 different result types in the Google search results, have integrated the Core Web Vitals in a variety of ways and launched an influencer search engine.
10,000 Euro for domestic violence support
Contact restrictions, economic worries and limited space are leading to a significant increase in domestic violence, according to early reports. We have therefore decided this year to donate 10,000 euros to the WEISSER RING.
The WEISSER RING has supported victims of crime for over 40 years. This local voluntary help is independent of origin, religion, gender or membership. Despite Corona-related restrictions, the focus in 2020 has been on helping and preventing sexualised violence.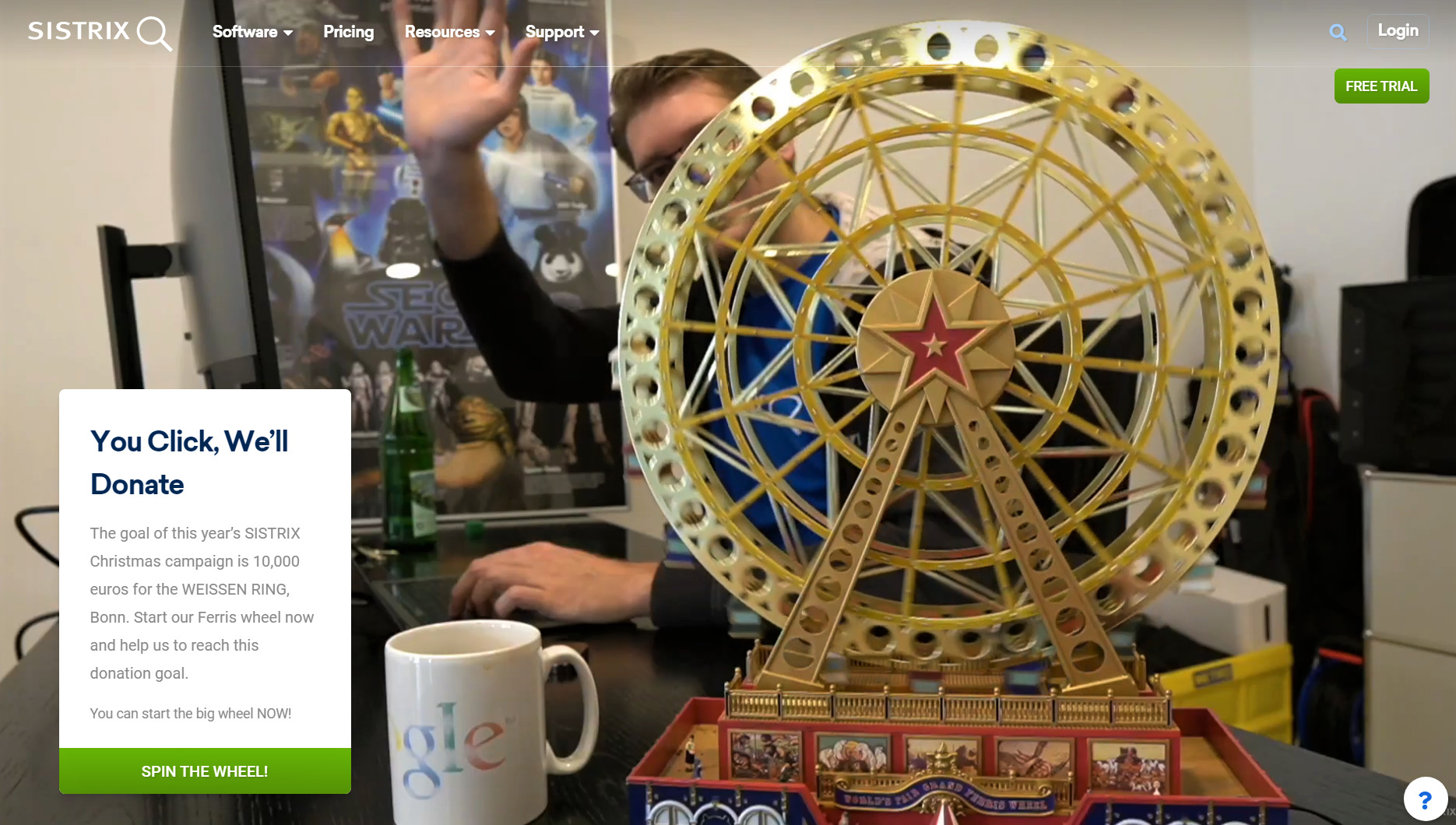 You click, we'll donate
Our Christmas campaign works only through your participation. At sistrix.com/christmas, the SISTRIX Christmas ferris wheel rotates live in the online stream with every click on the green button. Plus you catch a different employee in front of the camera every day!
For your click, and a spin of the wheel, we'll donate to the Weisser Ring, until the donation goal of 10,000 euros is reached.
We wish everyone around the world a peaceful and reflective Christmas season (and good rankings)!