Deepen Your Knowledge From the Online Workshop With These 8 Points
We have summarised all topics from the SISTRIX workshop here once again. In addition, you will find a link to further content, such as tutorials, below each of the eight topic blocks. Now nothing will stand in the way of your SEO success!
Domain Overview
Domain Overview
Discover the most important SEO KPIs of a domain, host, directory or URL.
Identify weaknesses and well-ranking content at a glance.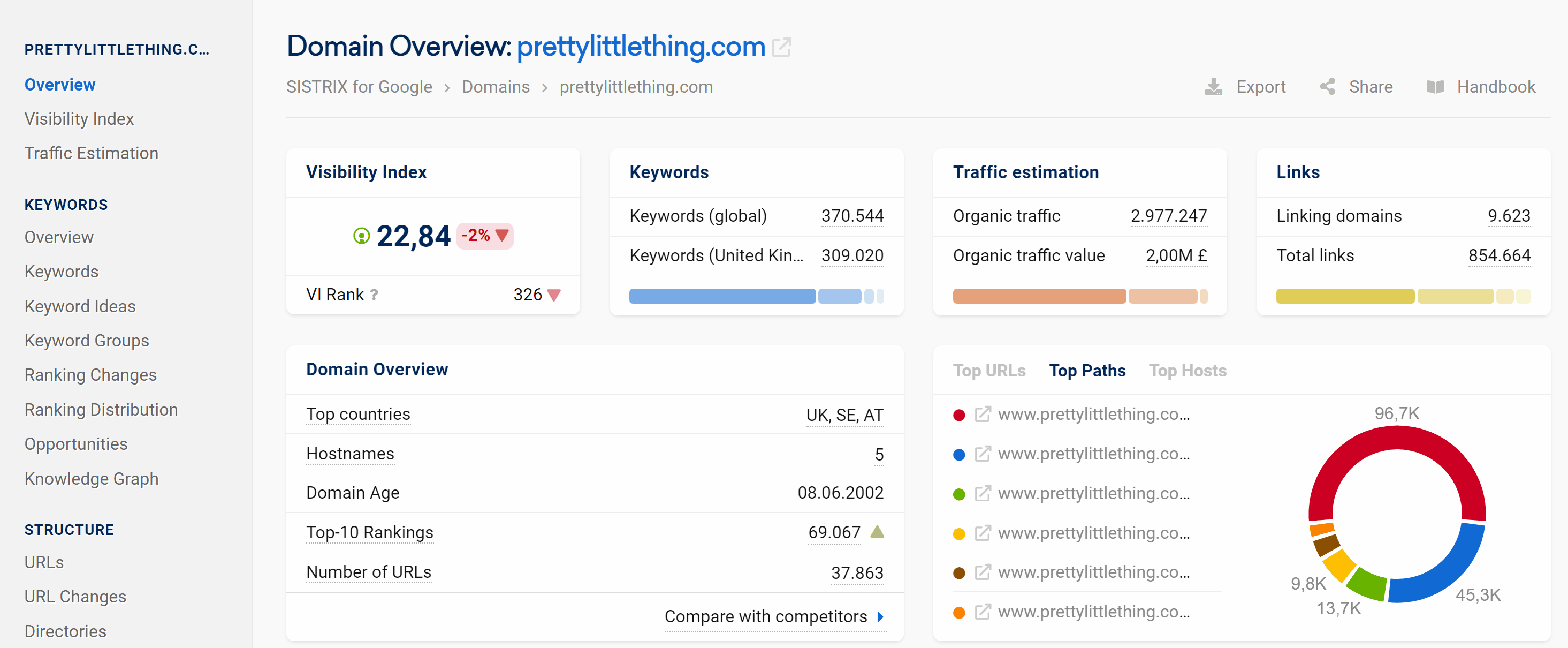 Visibility Index
Visibility Index
Measure the success of a domain on Google.
Compare your visibility with that of your competition.
Analyse historical and current visibility changes of a domain.
Ranking Distribution
Ranking Distribution
Determine how much trust Google has in a domain.
Discover the content formats that rank particularly well (or poorly) in Google.
Find out if a domain has been manually penalised.
Keyword Overview
Keyword Overview
Find all keywords for which one or more rankings of the domain were found.
Discover the "low-hanging fruits" and cannibalising keywords.
Use filters to refine your keyword research.
Ranking URLs
Ranking URLs
Find out which pages on your domain are the strongest and most important ones.
Detect technical errors of specific URLs.
Use the most successful URLs as a blueprint for your SEO success.
URL Changes
URL Changes
Find out for which keywords the URLs have changed between two points in time.
Monitor planned changes to the URL structure of a page.
Detect keyword cannibalisation.
Competition
Competition
Discover and analyse your competitors.
Check keyword overlaps with the competition.
Start your competitor analysis.
Onpage Projects