The Exact-Match Domain (EMD) Update is a change in Google's ranking algorithm launched on 27th September, 2012.
The algorithm update caused "exact-match" domains with low quality content to fall behind in the search results.
According to Google, 0.6% of English search requests are affected by this update.
What is an Exact-Match Domain?
We consider a domain to be an "exact-match" if the searchphrase mostly part of, or identical to the domain name.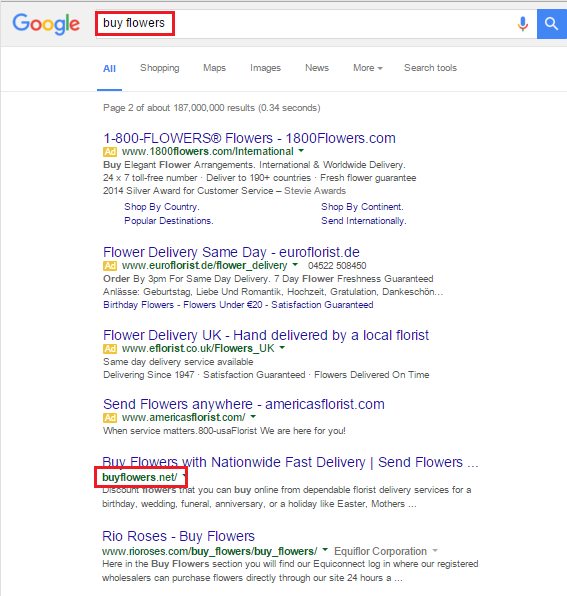 Why are Keyword Domains punished?
Keyword domains are not really beeing "punished" or removed from the search results. The algorithm update "EMD-Update" actually targets keyword domains with thin or bad content and increasingly sends these domains to the back of the rankings.
In general, Google has lowered the influence of domain names as a ranking factor even further with this update.
It is still possible to attain good rankings with a keyword domain – provided that the quality of the content is up to par. Using a keyword-domain as a ranking-advantage, as it was possible to do in the past, has lost much of its effect thanks to this algorithm update.