What goal does a searcher pursue with their search? The SISTRIX Toolbox can help you to evaluate keywords against search intentions.
Google itself has subdivided the user's intention into 4 major areas: Know, Do, Website and Visit. You can learn more about the background and why the search intention for long-term successful SEO is so important, from this article.
Types of Search Intent
The four boxes show an overview of the evaluated search intentions of the keywords ranking for the chosen domain.
Know: A user with a know query would like to know more about a specific topic.
Know Simple: Queries which give a very specific answer, like a fact, diagram, etc. and can be displayed in a relatively small amount of space the size of a mobile phone screen.
Visit: This is about searchers who are, mostly, looking for a local business on their smartphone.
Website: The website queries are search requests in which the user would like to go to a specific website or page on that website.
Do: The user intention "Do" is about the searcher wanting to do something. Frequently it's to buy something but sometimes it's a download, install or other active process.
Search Intent Table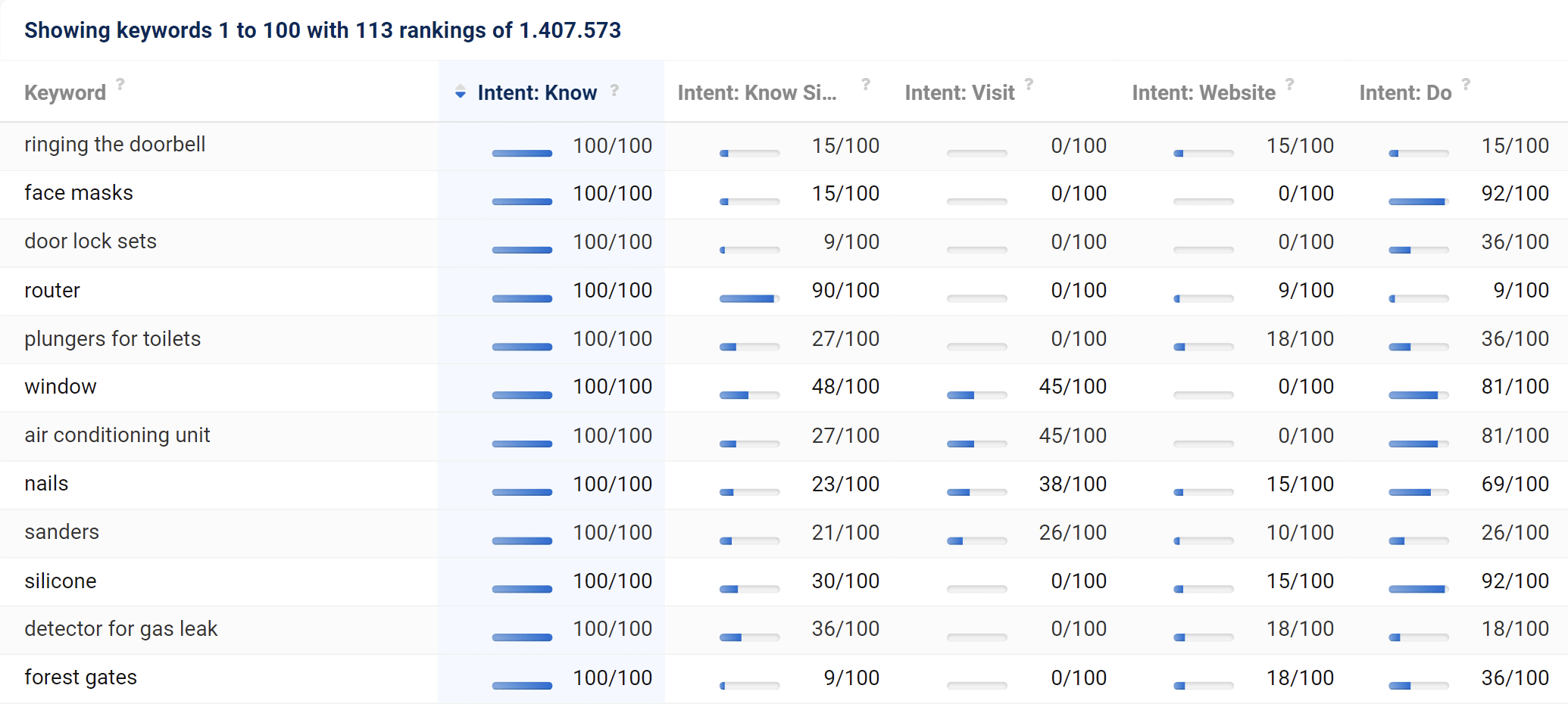 In this table you'll find all the ranking keywords found for the domain (or host, directory, URL) along with an estimation of their search intent.
The four main search intentions, Know, Visit, Website and Do, along with the SEO-relevant sub-search intention Know Simple, are rated for each keyword on a scale from 0 to 100. Since some keywords cover more than one search intent, there is no interdependence – so a keyword can receive high values for both Do and Know.
You can also use the Quick filters to find the keywords with a specific search intent, or click on the green button "Filter now" to select one of the different filter options available.