Google doesn't always show the Title and Meta-Description you set for your result. With the feature "Compare Snippet" in the SEO Module you can check how the Snippets of your website appear in the SERPs. Video walk-through below.
To know more about why Google creates its own Title and Meta-Description for a website, please read our changelog about this topic.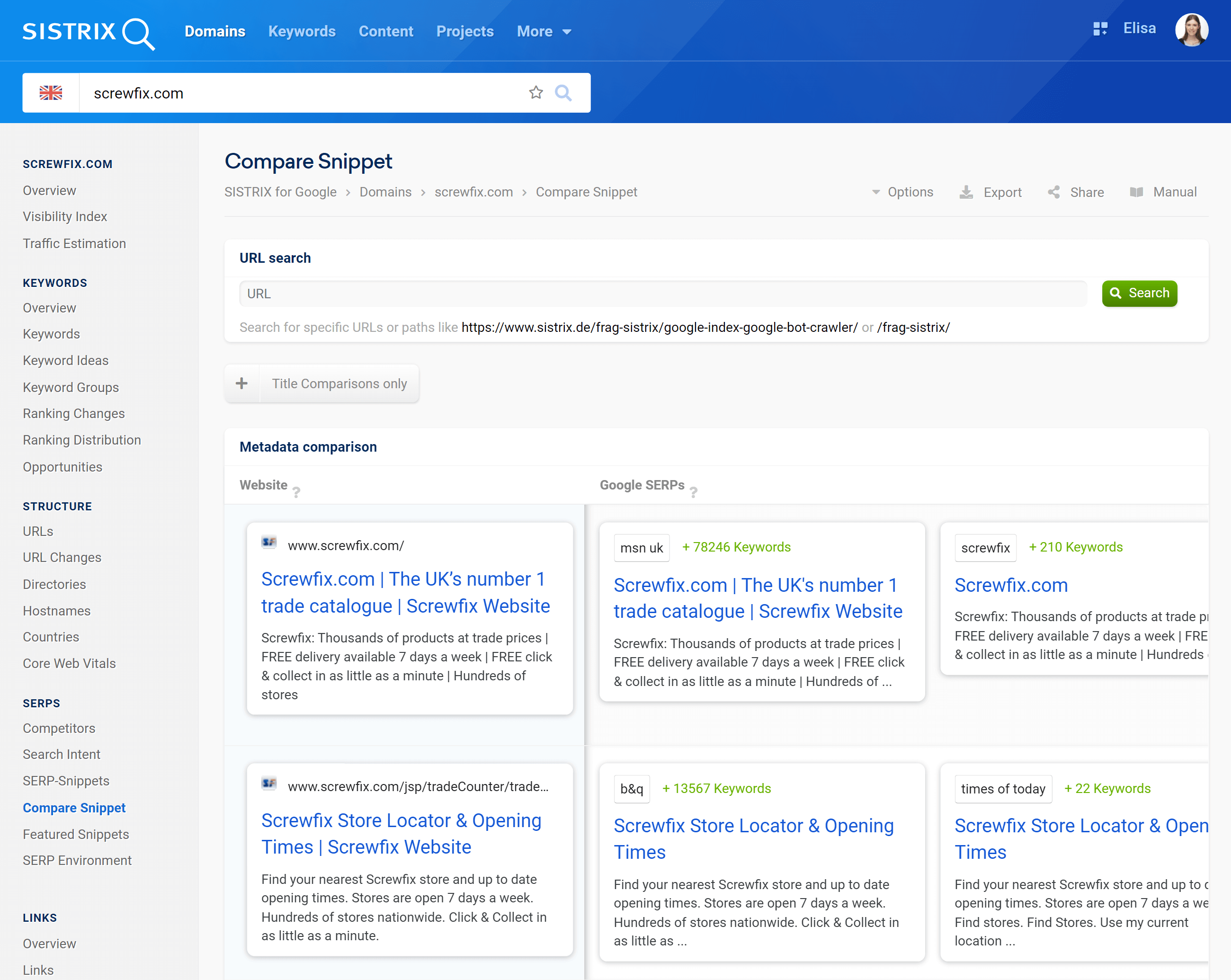 URL Search
Use this option to filter the results in certain parts of the URLs of a domain. This is especially useful to analyse the Snippets of a specific directory or the URLs which contain a specific word.
Metadata Comparison
This table is made up of two sections. In the left column with a blue background you can see the metadata ​​as they are stored on the website. Our web crawlers regularly visit all the URLs we know and read both the Title and the Meta-Description from the website's source code.
To the right you will find the most common variations that exist for the combination of the title and snippet for this URL in the Google SERPs. In the vast majority of cases, Google adapts the description and, more rarely, the Title so that the searcher's intention is better represented.
We'll show you the most important combination first, but you can view other combinations by scrolling. Above the snippet you can see an example keyword for which this version is displayed. With one click on the keyword you can jump into the keyword table and see all keywords for this Snippet.
Video walk-through with closed captions