Trend content can bring great rewards, but requires expertise and data. How do you find trend content, how do you monetise it and do you really need to be an expert? Nicole Scott and Lily Ray join us to discuss trend content and the Axolotl Squishmallow, in the video below.
In the studio is Nicole Scott, who has a background in discovering and following new technology trends and breaking trend news, and Lily Ray, an expert on trusted content for search marketing, or SEO.
In our discussion we define trend content and talk about detecting it – do you use data, or skill? When you've found trend topics, how can you use them to create content, monetise and track the progress of the trend? More details below, but first, the video.
Jumpmarks are available in the notes on YouTube
What is trend content?
Both Lily and Nicole agree on what trend content is, and we're not talking about fashion here. Trends are topic areas that are rising, or might be rising in the future based on data or expertise in a topic area. It's long term, "something we're going to be seeing for a few years" says Nicole. Lily talks about topics, enities and events "worth producing content about" based on tool and data indicators although there's a caveat there, emerging topics can be hard if they are rising too quickly for the tools.
How do you detect trends?
Lily looks at events and data from a suite of tools. Nicole uses her topic expertise, "understanding my niche", to make judgement calls based on new technology and new products but says that the ecosystem is evolving and trend journalists must adapt their skills as time goes on. Nicole reveals a very bit trend that she didn't think would take off!
Squishmallow Axolotl Trend
Nicole is the author of the monthly TrendWatch newsletter and she explains why she has a cuddly axolotl Squishmallow with her.
The monetisation of trends
There are different reasons you may want to create content for trends. Lily talks about timing and how important an SEO opportunity it is, especially if you're an established authority in the topic area. Nicole uses trend content as a way to prove her expertise but also mentions affiliate marketing. She sites expert content as a way to get the right awareness because she sees most content on the internet being written in a cookie cutter style.
Structuring passionate content for SEO
"It's a kick in the face!" says Nicole when she finds that she has to structure her writing such that Google can understand it for SEO. Writing from the heart sometimes cuts across the ideas of structured, data driven and "cookie cutter" content.
Can an expert move to new trends and have trust from Google?
Lily talks about how Google is highly focused on finding real exoerts but that how experts must try to write within the guiderails. When writers move to new trends, they will have to stay within the 'wheelhouse.' Nicole asks about Influencers. How does Google differentiate these from experts?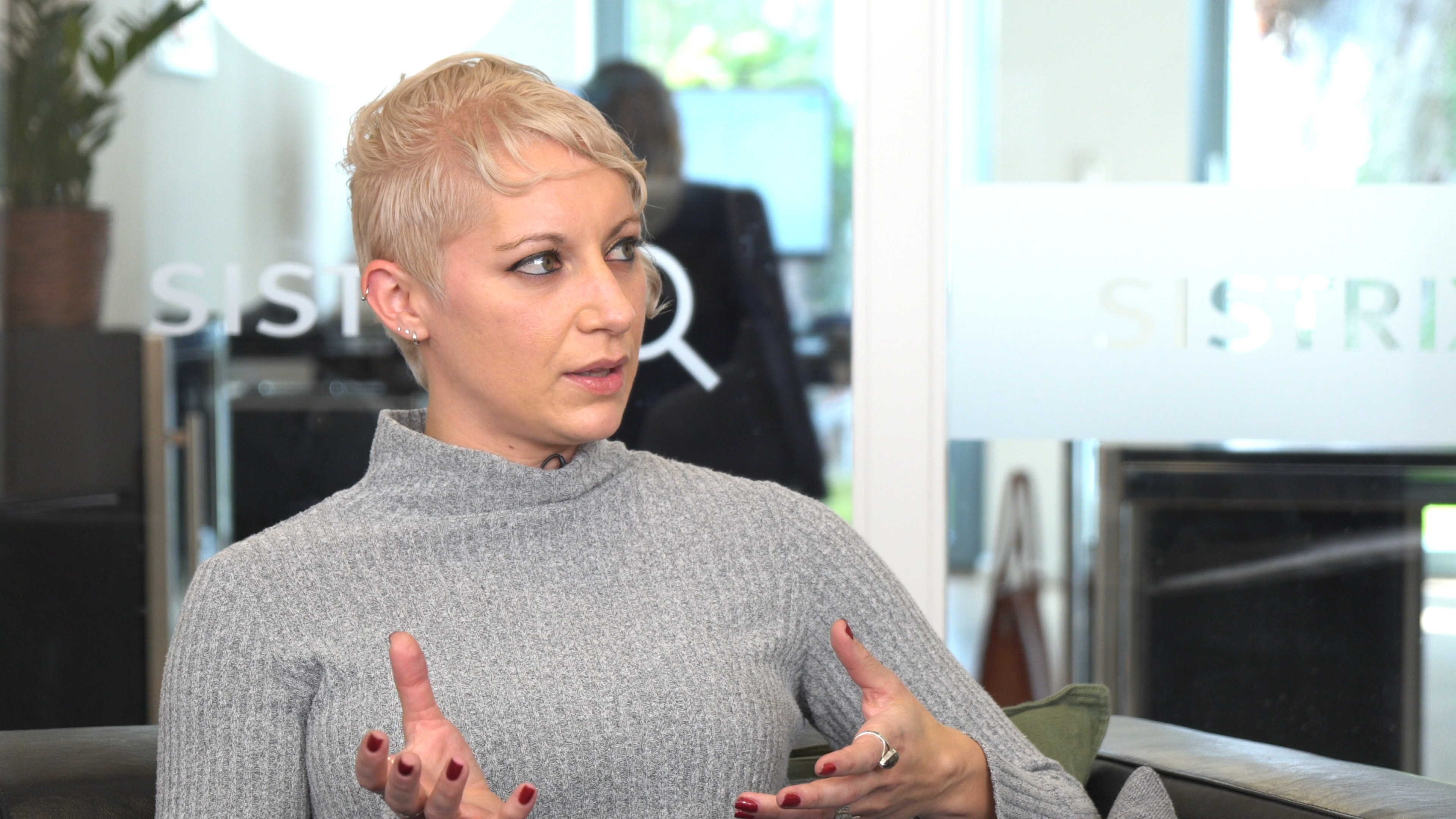 Trends and link building
Nicole never had an active link building strategy in place because she was, at least at the start of the journey, breaking news which were automatically generating links. Nicole talks about being near the source of the news. When her website matured, she moved to a more evergreen strategy, which benefited from the links built through the 'news breaking' stage.
Exiting the trend
Again, it seems that expertise plays a key role. Nicole explains how she watched a CPU manufacture pull the very CPUs needed for the Netbook trend she was watching…and knew that it was time to move on.
Is trend content worth it?
Lily: "If you're paying attention to the data and if you can figure out a process that works, then it can work really well." But there's a caveat – data needs to be available and skills need to be developed in order to interpret that. Nicole, having exited for a second time from trend project, backs that up. Trend data is important.
Trends available in the TrendWatch publication
Nicole curates and researches the backstory to 10 different trends every month. You can receive a copy of this by signing up on the TrendWatch page here. (Or here for the German TrendWatch)
Bonus: Live DJ Set by Lily Ray
While not exactly on-topic here, we want to take the chance to thank Lily for the live DJ set performed in the studio, soon after we had recorded this interview.