It is already the seventh time that we've used our SISTRIX Christmas campaign to thank all of our users, friends and companions. This year we're going to plant 2.500 trees for climate protection.
There is an unwritten law in the German Rhineland: Doing something once is not doing it at all, twice is tradition and thrice becomes custom. This makes our Christmas ferris wheel a custom already – and, starting today, it is back-in-action for a good cause.
We managed to achieve a great deal this year: the Content Assistant adds a new perspective to the competitive task of content creation. With the upgrade of our Link module we now offer noticeably better data as well as many exciting features. Other features, like our search intent evaluation, the newly added Instagram tool as well as many thousand small changes, make sure that the SISTRIX Toolbox becomes more valuable every day.
Climate Change as Major Endeavour
Climate change is the major task for mankind. Regardless of global and national initiatives, the responsibility for climate protection lies with each and every individual. We, as SISTRIX, are contributing our part: our offices and servers run on green energy, we started paying fully for our employees' local public transport tickets this year and are trying to refrain from traveling whenever possible and much more.
During the previous years we wanted to help out regionally and locally with our Christmas campaign. This year is no different, which means we decided against aiding an initiative in the far-away rainforests and for making a touchable contribution against climate change that can be experienced – because even Germany is already showing signs of global warming.
Oaks against Climate Change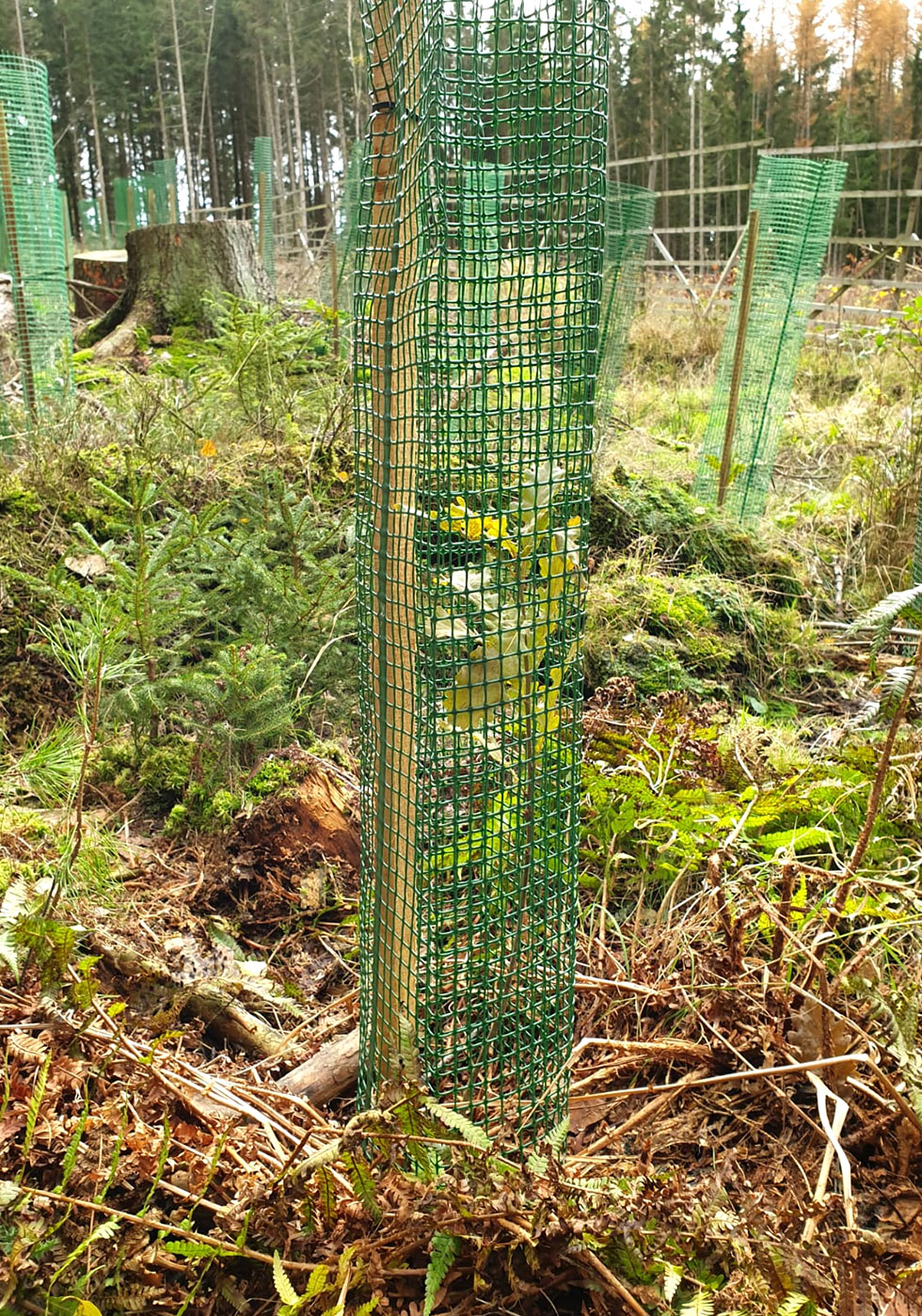 The many hot summers of the previous years have noticeably weakened the spruces in Germanys forests. Being so-called shallow-rooted trees, they quickly lack the necessary water. Trees who are in such a weakened state are currently becomming easy prey for bark beetles.
In order to alleviate this situation we are plannting 2.500 oaks in the German forest. Oaks are better suited for an increase in temperature than firs. Aside from purchasing the new oak-saplings we will also pay for the planting as well as the protection against wild animals for the first few years – so that the small oaks can turn into real trees, which meet the ideogram of a German oak. In sum, this will cost between 10.000 and 12.500 Euro for the 2.500 trees in the forest.
You do the Clicking, we do the Planting
Our Christmas campaigns lives from your participation. At sistrix.com/xmas you can make the SISTRIX ferris wheel go round-and-round with a click of the green button – live in our online-stream. You will also catch a different employee in front of the camera, each day!
For each click that makes the ferris wheel turn, we plant a tree – until we reached our goal of 2.500 trees. After clicking the button, you can even name your tree and share a link to your personal tree with your friends.
We wish everyone on earth a peaceful and thoughtful Christmas (and good rankings)!