SISTRIX Data Journalism Team (EN)
Journalists exposing the stories in the live and archived SISTRIX data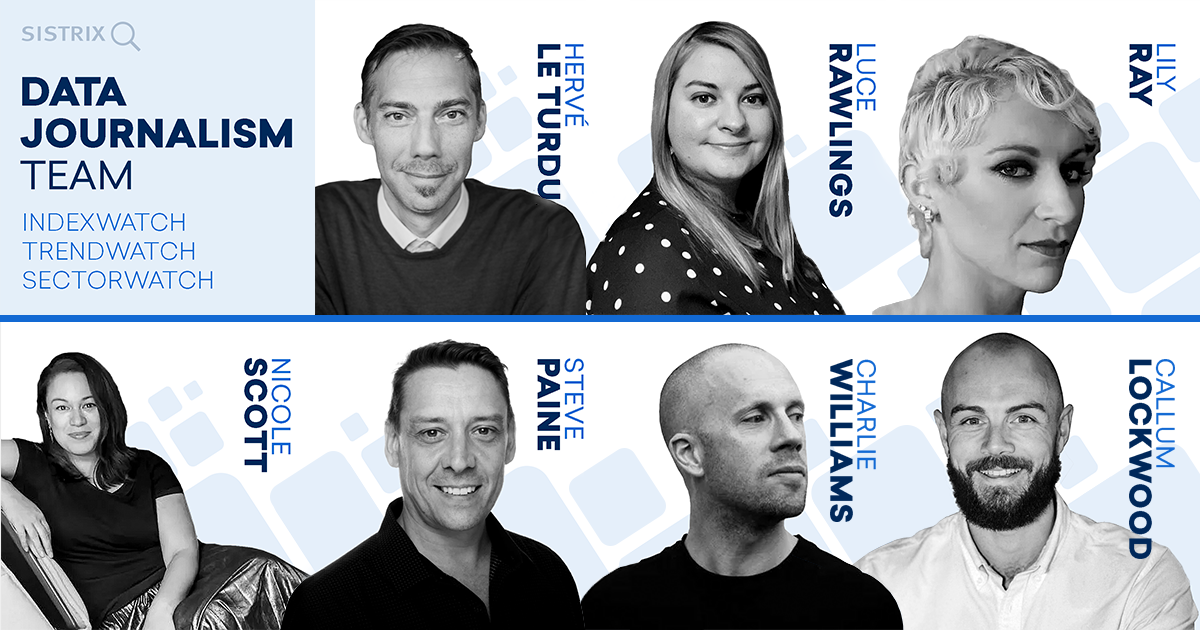 Meet our journalists! These talented writers take SISTRIX data and expose the interesting stories within it, so that we can all learn more about how search data relates to the real world.
The Data Journalism team was formed in late 2021 with four initial projects. TrendWatch, IndexWatch, SectorWatch and Special Projects. Luce, Lily, Callum and Charlie are successful digital marketers, Nicole is a successful journalist and videographer Hervé is an in-house SEO at Schibsted and Steve is the senior editor.
All reports, including IndexWatch, SectorWatch and case studies are freely available either on the blog or in our TrendWatch newsletter. Notifications are always sent out via Twitter and Facebook.
The data journalism team works to high editorial standards and all reports are double-checked.