The "Broken Links" is used to instantly check the availability of the top link destinations of your domain. Use the filters to sort the table according to your needs and download or share the data.
How to begin
The SISTRIX Toolbox will analyse the pages of your website automatically: you just need to click on the button "Check availability".

Full video walk-through below.
This will start our crawler, which will check all top link destinations, in real-time. The progress and status can be seen on the same page in the last column of the table.
Broken Links – Table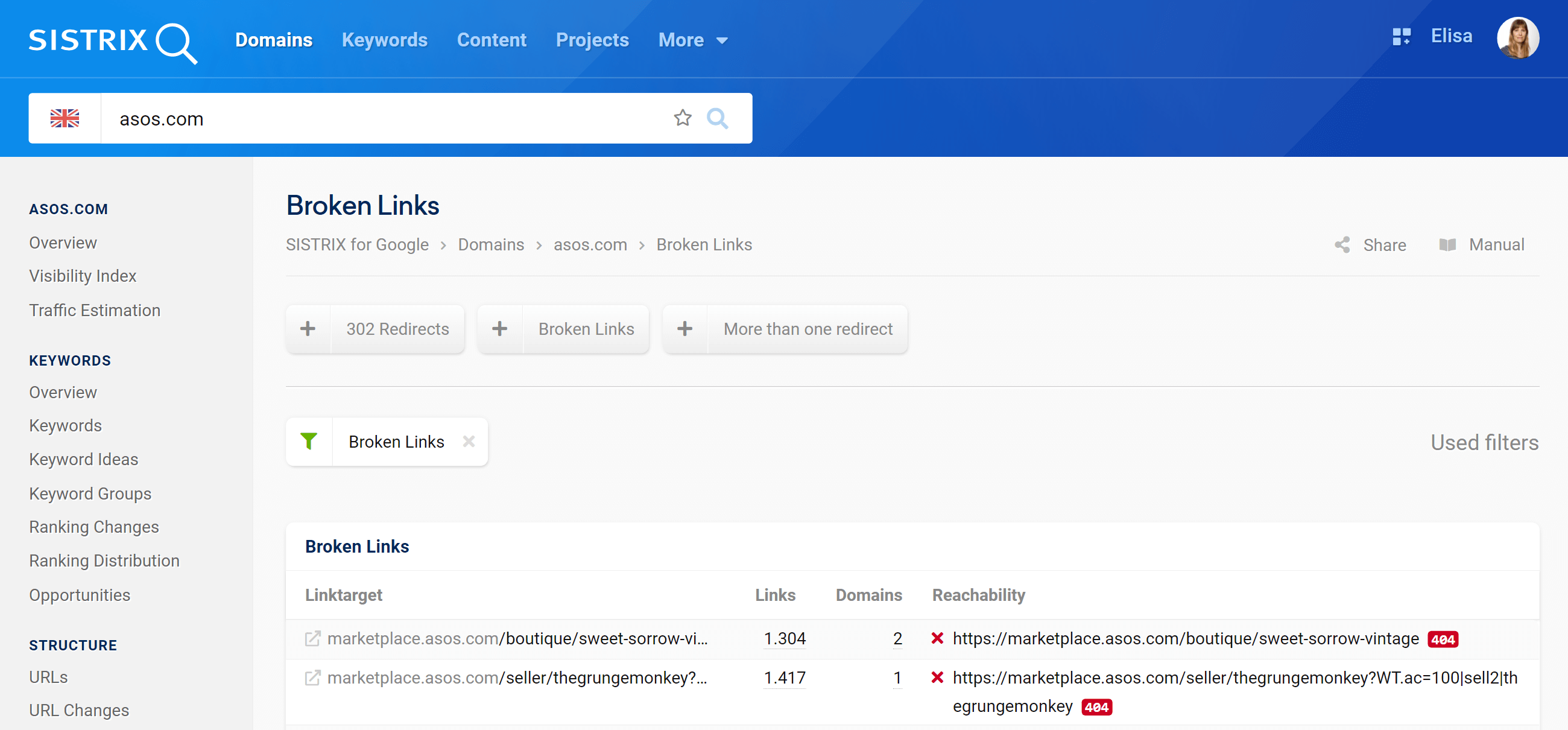 In the list you'll find the top link destination pages of the analysed domain (respective the host, directory or URL for detailed-evaluations) which show an error 404 or have been redirected more than once, costing link juice and time for the user.
Linktarget: Link destination.
Links: Number of backlinks on the destination page.
Domains: Number of domains where the links come from.
Reachability: Availability of the destination page.
You can click on the number of links or domains to get more detailed information about them (eg. anchor text, Visibility Index, nofollow ratio, etc.).
Use the filters above the table to see only the results that show an error page, a 302 Redirect and/or more than one redirect.
Broken Links video walk-through (with closed captions)