The SISTRIX Toolbox can help you to identify and compare technologies and software components used on websites. The list is sorted with the most visible hosts at the top of the list and you can filter and sort it. Video walk-through at end of article.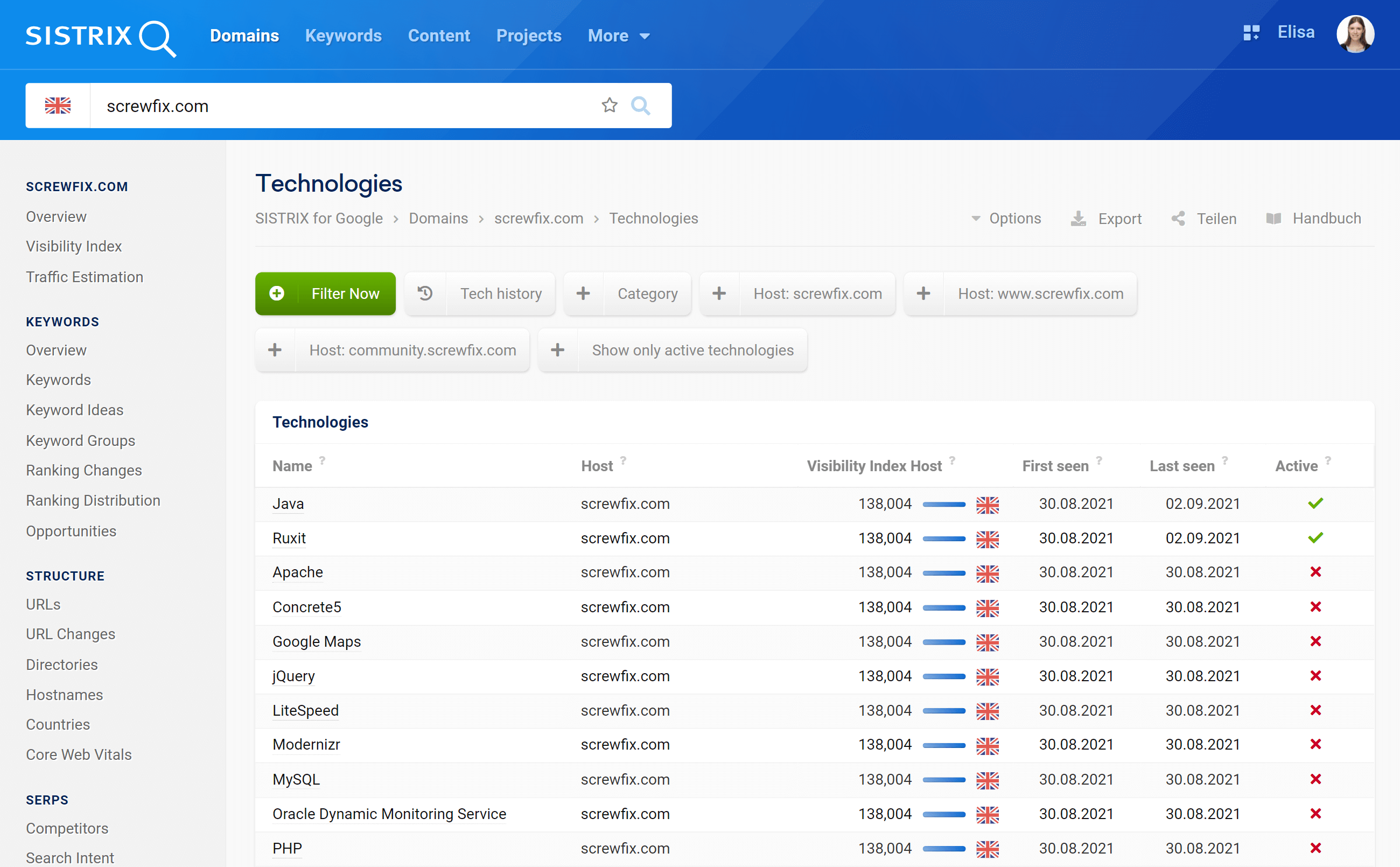 Technologies – Table
The list here shows the technologies, from server software to marketing software, that we've found on the domain / host to date.
Around 1000 different technologies are assessed and you can click on each technology to see a timeline of usage across all the sites we've analysed, and a top-100 list of domains that use the technology.
Click on the green button "Filter now" to filter the results in the table, or on the Quick-filters to see only the technologies of a specific host.
This list is updated approximately once per month.
Technologies – Timeline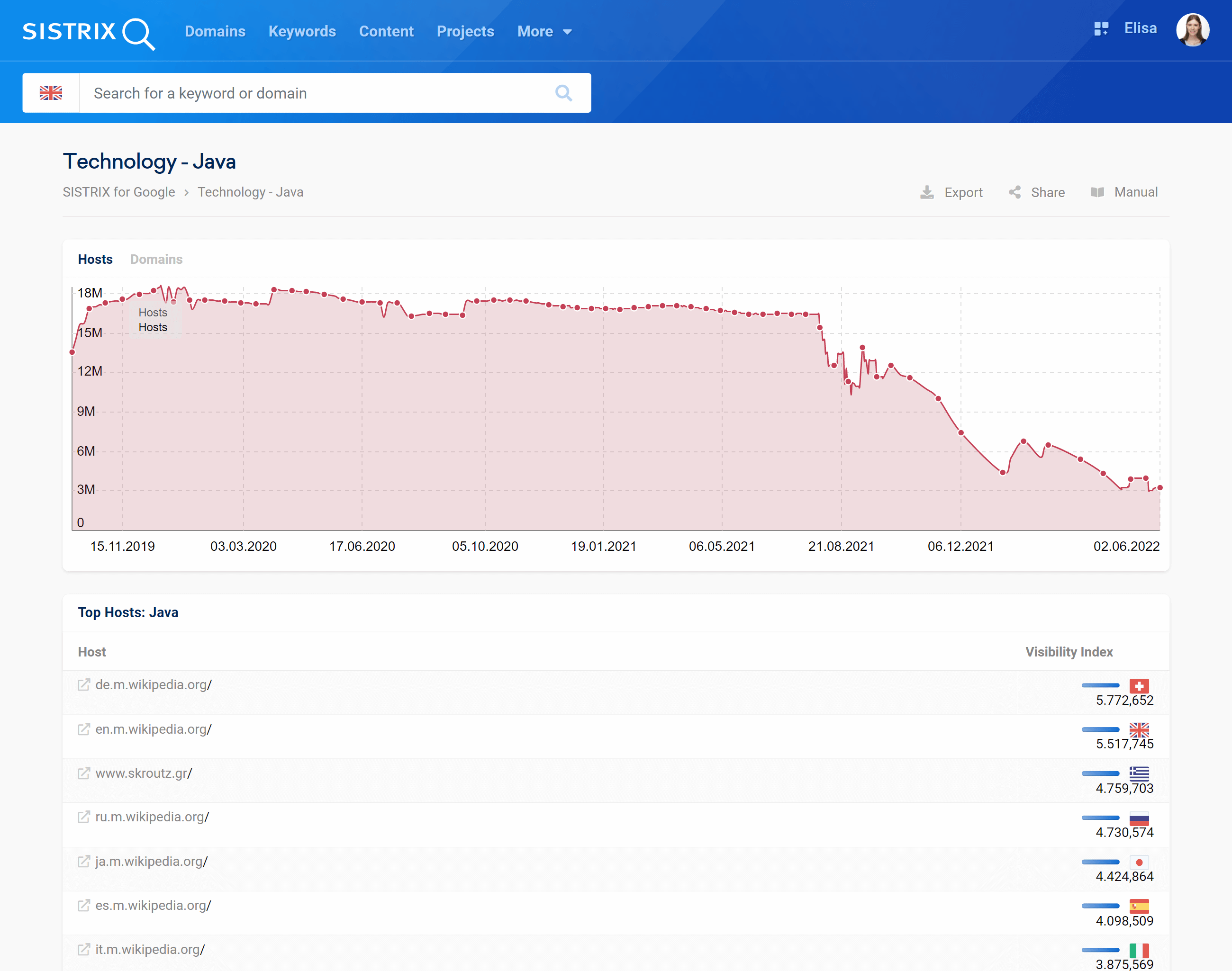 In the upper part of this tool you'll find the timeline of usage for the web technology that we've identified. The timeline can refer to hosts or domains.
In the table below it you'll see the 100 most visible hosts that use this technology. Near each hostname you'll see the highest Visibility Index score we currently have, across all SISTRIX countries, and the corresponding country flag.
Technology History

If you click on the quick-filter called "Tech History", placed just above the table, you can reach a separate section.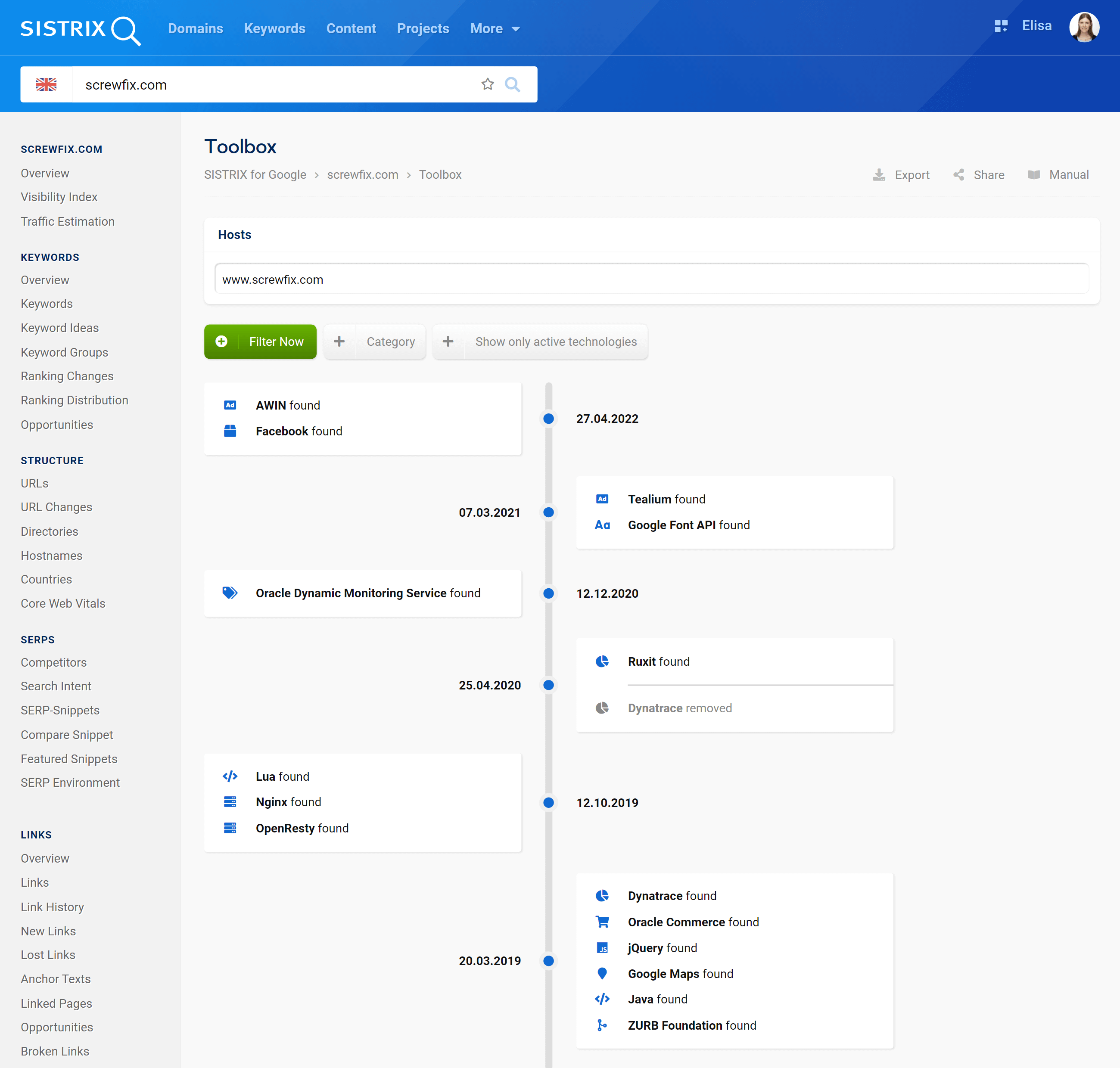 Here we'll show you the entire technology history for the domain's hosts. Select the host you want to check from the drop-down menu at the top, to see its technologies and the date our crawlers found them. If a technology which was found in the past isn't available anymore, it will be marked as "removed".
Use the filters to see only the active technologies or to filter them according to their category.
Video walk-through with closed captions