This section of the SISTRIX Toolbox tells you where your incoming links come from. The data can be exported, shared on Social Media or added to a dashboard or a report. Video walk-through at end of article.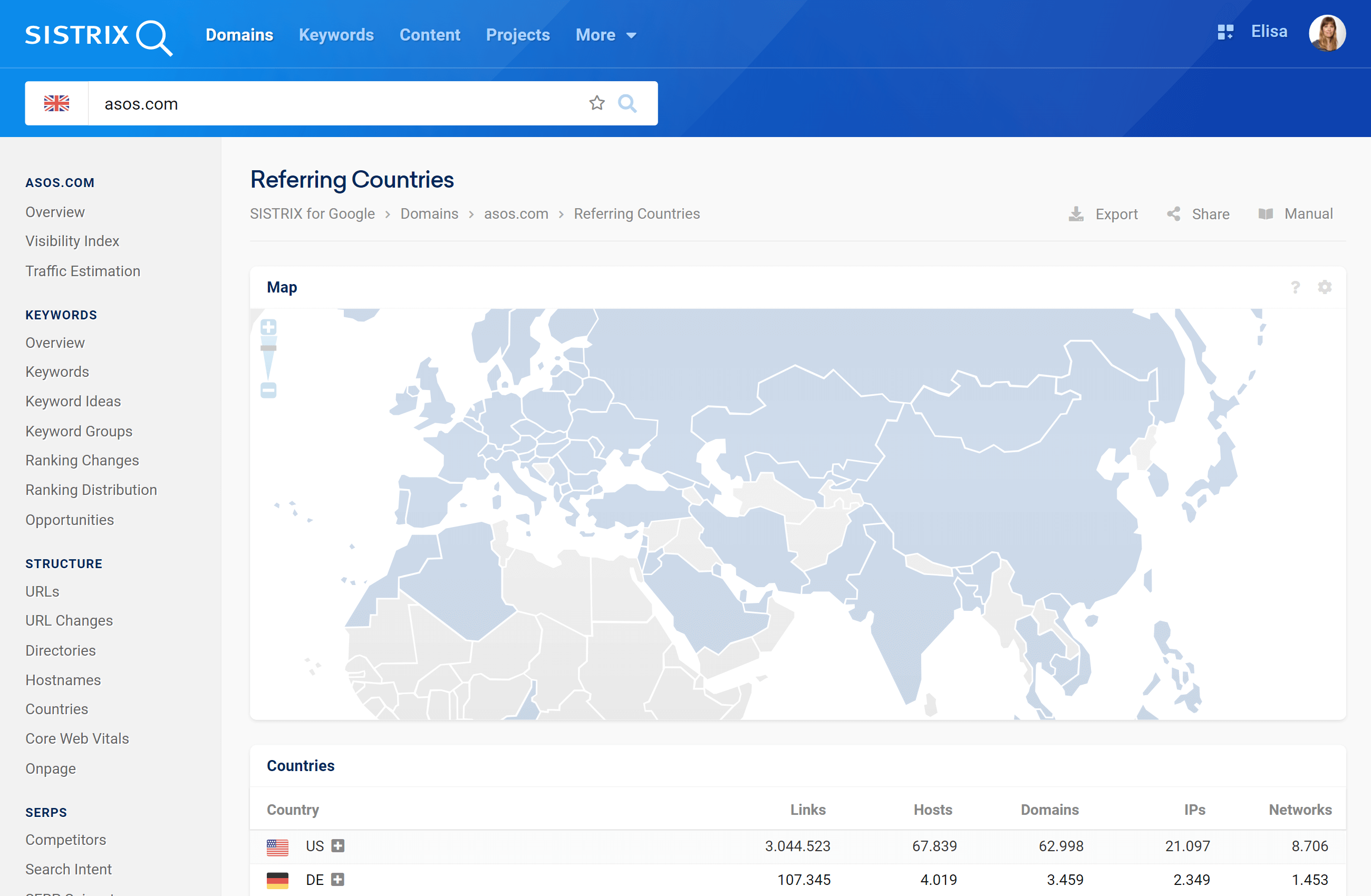 Country-Map
This map shows you the countries from which the inbound links originate.
You can use the zoom function or move the map with the mouse to see more Countries.
Countries
These values show which countries link the most to the domain (respective the host, directory or URL for detailed-evaluations) you are evaluating.
Near the each Country the Toolbox shows the corresponding number of links, hosts, domains, IPs and networks. Click on each header to sort the table according to that specific KPI.
To deepen your analysis, you can click on the "+" symbol and you'll be redirected to the specific, filtered table.
Video walkthrough with closed captions