Lily Ray discusses Google feature elements in the search results
In the beginning, Google gave its users the best website for their queries. Today Google's goal is to show them the best results. This subtle difference leads to the fact that for most queries not only classical, organic search results are displayed, but a multitude of different result types, also called SERP Features.
We have tracked down all the existing SERP Features that regularly appear in the Google SERPs and detail them here. In this page you'll find out which SERP Features exist, for which queries and topics they are shown and whether you have a chance to rank with them. Note that each search feature, and combinations of features will drastically affect the click through rate for the organic links in the result.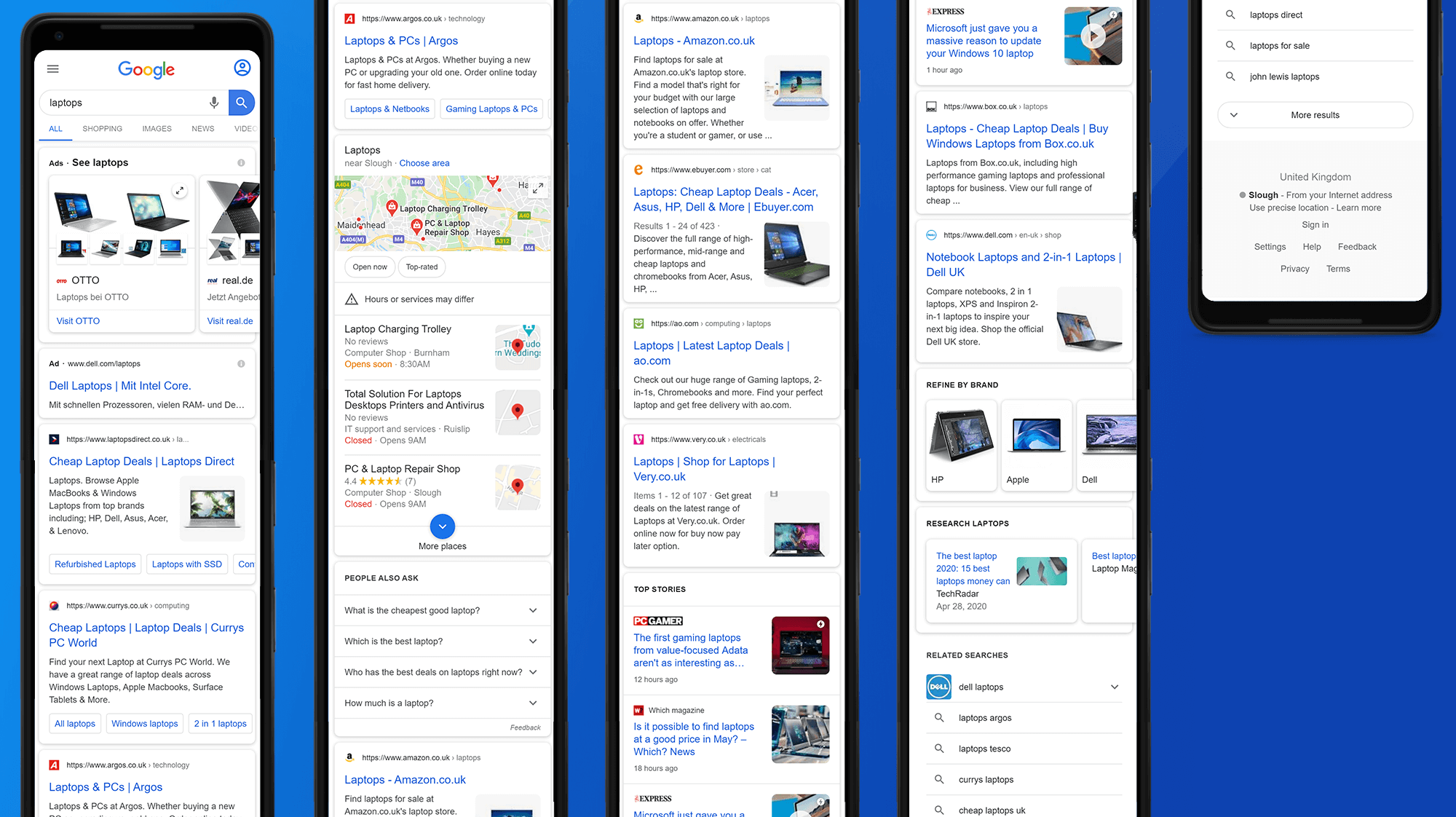 SERP Features are a powerful and useful tool for SEOs. They can tell you which search intent is hiding behind Google's search queries: Do the users want to reach a specific webpage, or are they looking for an Online Shop or for a quick and short answer in the SERPs? Thanks to this knowledge you can create targeted and successful content strategies whose goal is to benefit the user.
The screenshots and information below refer exclusively to mobile search results. In almost all Countries there are now more mobile than desktop searches: Read more about this topic here.
Web Results
These SERP Features originate from the classic organic Web Index, which Google creates with Googlebot on the basis of publicly accessible websites. The vast majority of SERP Features currently in use come from this category.
Additional characteristics of organic results
Besides URL, Title and Snippet, Google expands many organic results with other features, in order to better classify them. These expanded results are sometimes defined as Rich Snippets. They stand out in the SERPs and often achieve better click rates than standard results.
The additional characteristics of these results are either generated automatically by Google from the page content or based on structured data in the source code. The following Rich Snippets are tracked in SISTRIX, where they can be filtered and analysed:
Pre-Text – When the snippet itself is coloured in grey. The pre-text often highlights the date of publication or similar short details that Google extracts from the result.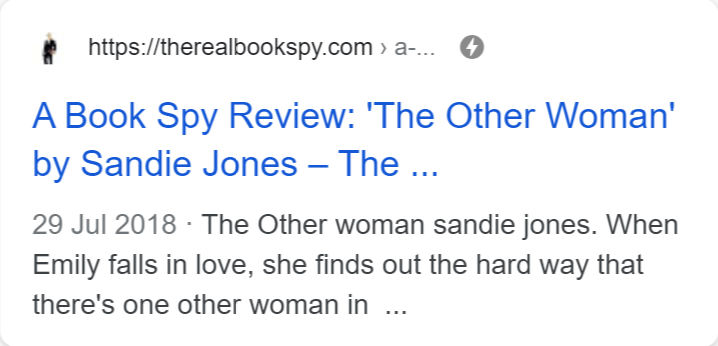 Featured Snippets
Ads
This is where Google earns its money. Ads come in the classic Google Ads format, but can now also take many others. For example, websites can rank in flight or hotel boxes (vertical integrations) with a fee.
Vertical Integrations
In addition to the classic full-text web search, Google also offers numerous vertical search engines that deal with specific topics or formats. Here you can find all integrations of these vertical search engines in the Google SERPs.
Knowledge Panel
The Knowledge Panel is a placeholder for many types of content. Thanks to its highlighted position – for mobile directly below the search bar, for desktop on the right side – the information shown in a Knowledge Panel is the starting point for many users. Besides content from Wikipedia, Google shows also links between individual topics/entities from the Google Knowledge Graph.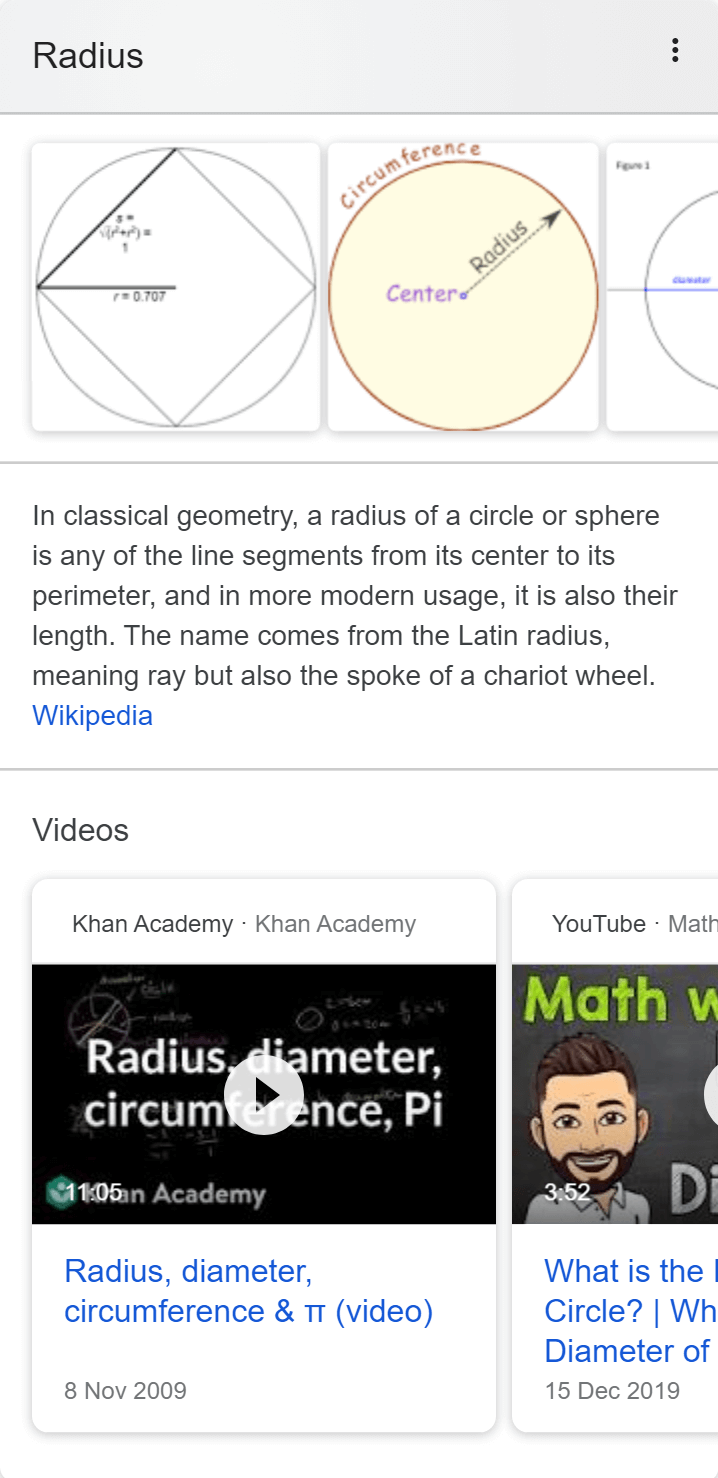 Other results
People Also Search For
This integration is similar to "Related searches", but it has a different position in the SERPs as it interrupts users in the middle of the page.