Everflux stands for a permanent fluctuation and means that Google's Ranking Algorithm undergoes a continuous updating cycle. One characteristic of the Google Everflux is, for example, a constant, slight change of ranking positions in the SERPs (Search Engine Result Pages).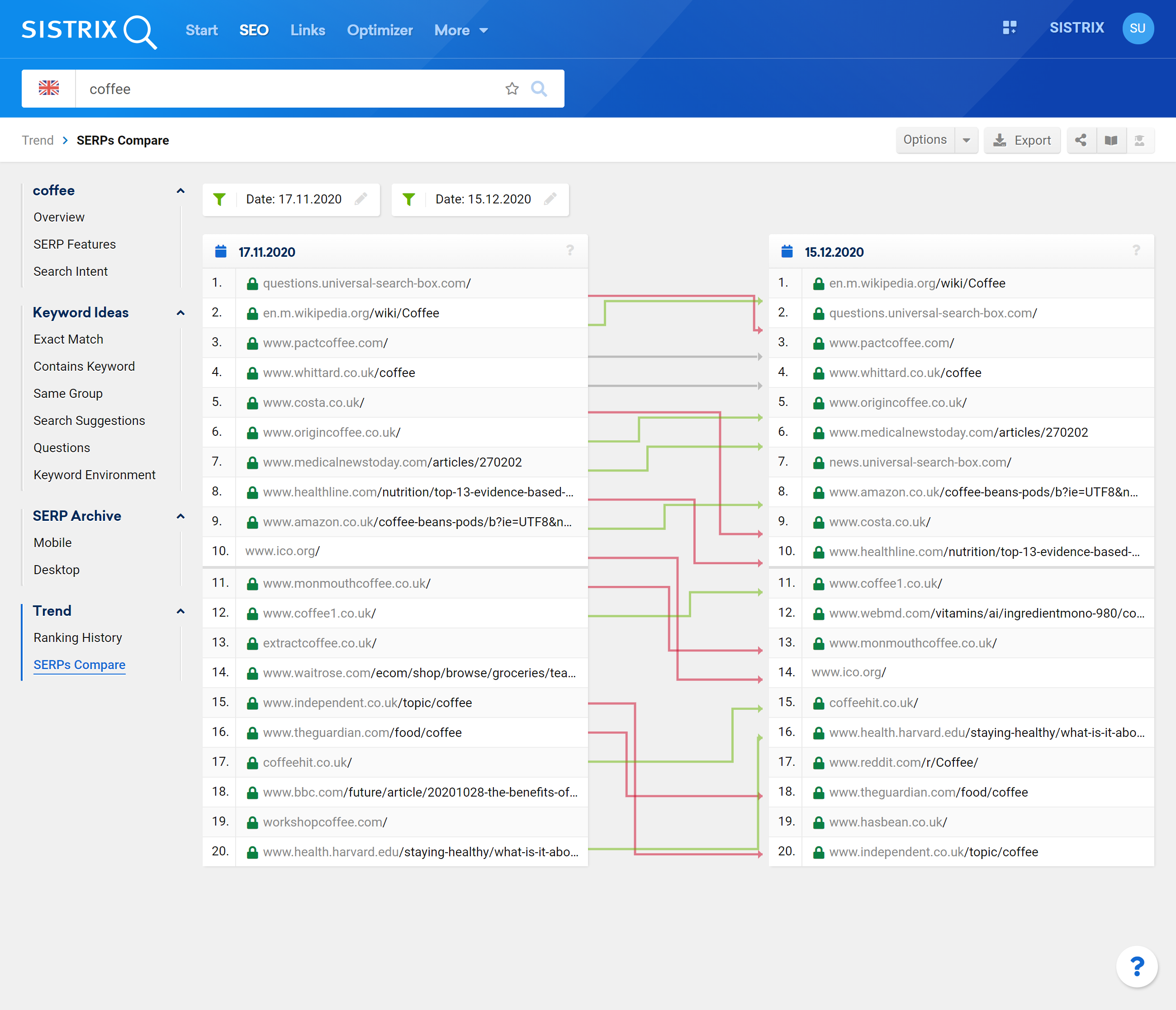 Aside from the bigger updates to the ranking algorithm, Google's Everflux ensures that all the variables (ranking factors) are evaluated up-to-date and should therefore guarantee that the search results provide the most relevant information for the user.
The search results change constantly and negative user signals do have an effect on Google's rankings. If you have convincing content, though, you can remain on the top search result positions for a long period of time.
So how does Google put together the search results? How is it decided which pages rank and, above all, how well they rank? Everything starts with the Google-Bot.

In order to sort the results in the SERPs (Search Engine Result Pages), Google works with a space-management principle. Where Google has to assess the usefulness of a ranking for the user, similar to how the gross margin is calculated for the limited shelf space in a supermarket, in order to increase the turnover. This means that the ranking positions of a page are not written in stone, but underlie a continuous monitoring and change by Google. The goal of this permanent controlling can be compared to quality management and helps users find the most relevant information, the easiest way possible.
Algorithm updates, like the Google Panda Update for example, which received irregular data refreshes, was integrated into the Google Everflux in March, 2013.
Additionally, Google continuously works on updates to their ranking algorithm.
Video explanation on the subject
When will Google stop updating its search results?
When will Google stop updating its search results? When will you stop changing things?
Google Update Radar
The SISTRIX Google update radar, a free tool, continuosly monitors 'flux' and daily changes can be seen here.