The SISTRIX Visibility Index for Amazon is based on a regular measurement of the rankings for millions of keywords. Weighted with the search volume and the click probability on the respective position, the Visibility Index is a reliable KPI for measuring success in the Amazon search results.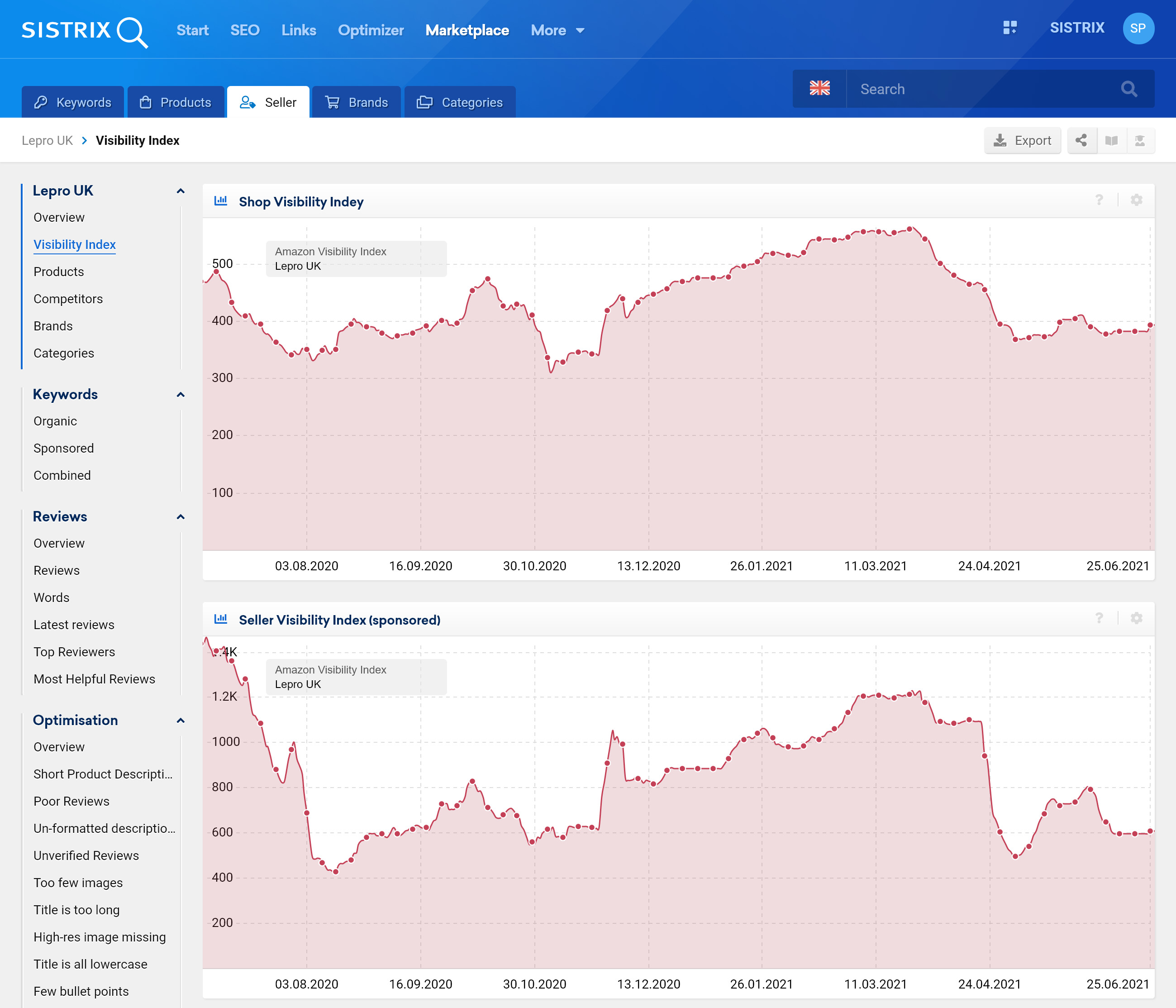 What is the seller Visibility Index for organic and/or sponsored results?
Our experience from the world of Google optimisation has shown us that tracking individual keyword positions doesn't give us an adequate and comprehensible view of historical development. As a result, we also invented a Visibility Index for our Amazon tool.
This index-value tracks the results for many different keywords in the Amazon search. Based on this data, we then weigh the search traffic for the individual keywords and calculate an index value. In total, the seller and brand Visibility Index includes one million points.
The more points a product receives, the more visible it is in the Amazon search results: both for many different keywords and for particularly high-traffic keywords.
Sellers who are currently in the Buybox of the product in question receive significantly more visibility points than the other sellers of the product. The seller Visibility Index for organic and/or sponsored results is recalculated every day and the historic data are available from February 2016 for Germany and from the end of 2019 for the other Countries.