Keywords, the search terms entered in Google, are the key to successful SEO. The Keyword Overview in SISTRIX allows you to see all relevant keyword data at a glance.
Keyword research is an essential step when developing or optimising your SEO strategy. This is precisely where the Keyword Overview in SISTRIX comes into play. At a glance, you will see important key figures for a specific keyword.

Simply enter a keyword into the SISTRIX search bar and click on "Search".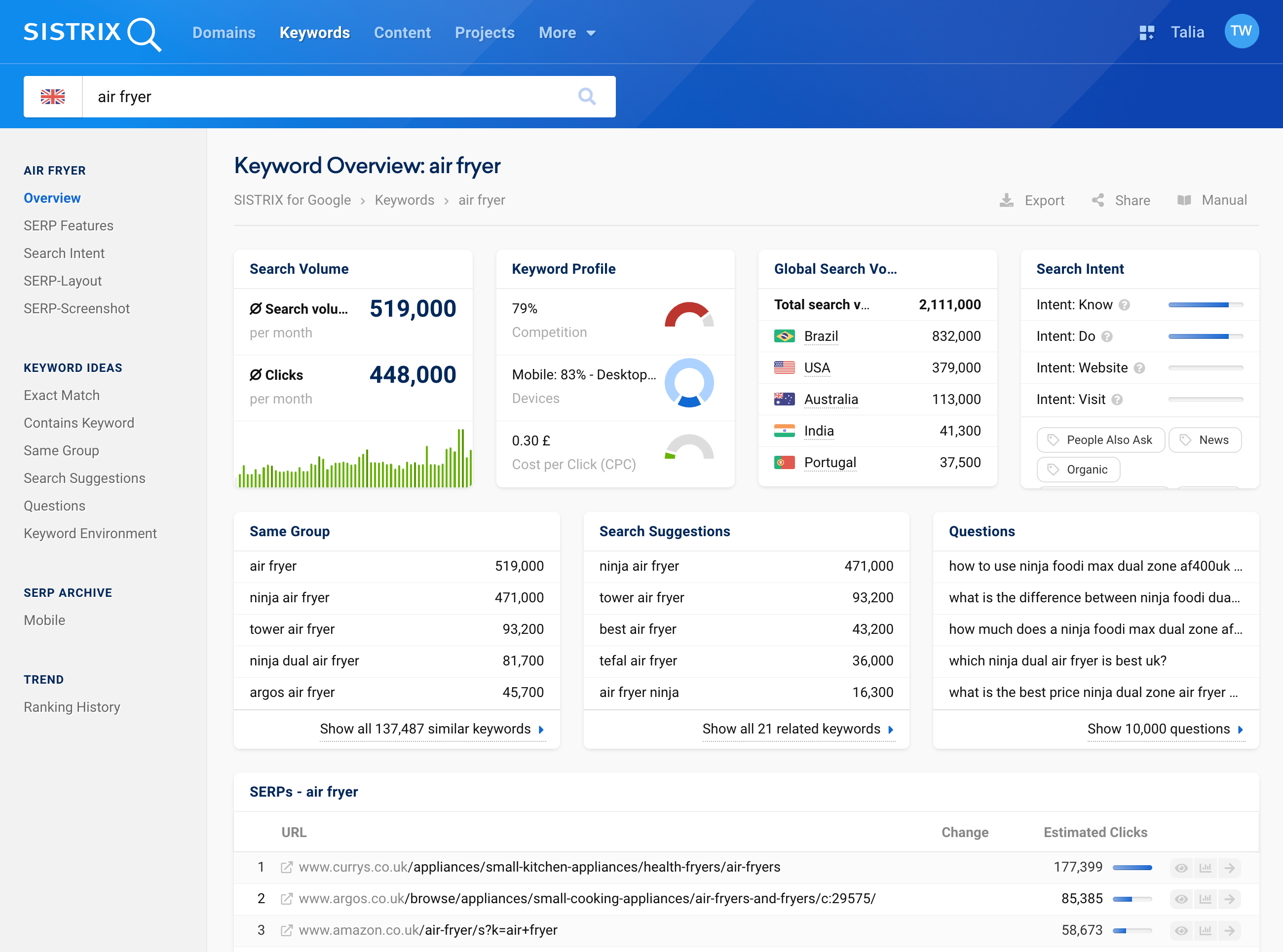 The keyword overview now shows you the most important key figures for the respective keyword. You can find the monthly search volume, the most common search intents, frequently asked questions about this keyword and at the bottom the most recently crawled SERP.
If you move the mouse over a box, you will find a question mark 1 in the top right-hand corner. Click on this to find detailed information about the respective box, for example, what information you can gather from this data.
Most of the data will take you directly to the corresponding evaluation by clicking on it.
In the Search Suggestions, for example, you can click on a search query, and it will take you directly to the corresponding keyword overview. By clicking on the button next to it 2, you can view a keyword preview on the same page.
Since the Google search results have long since ceased to consist solely of organic results, SISTRIX now recognises over 40 different result types, or "SERP features".
The box below in the keyword overview gives you a quick overview of the SERP features found for the selected keyword. With this knowledge, you can optimise your own content and, for example, also provide videos, images or other formats and thus be displayed more prominently on the corresponding SERP.
Some boxes can be added to a report or a dashboard via the cogwheel at the top right 3. You can also use it to export the SERP table at the bottom of the keyword overview page.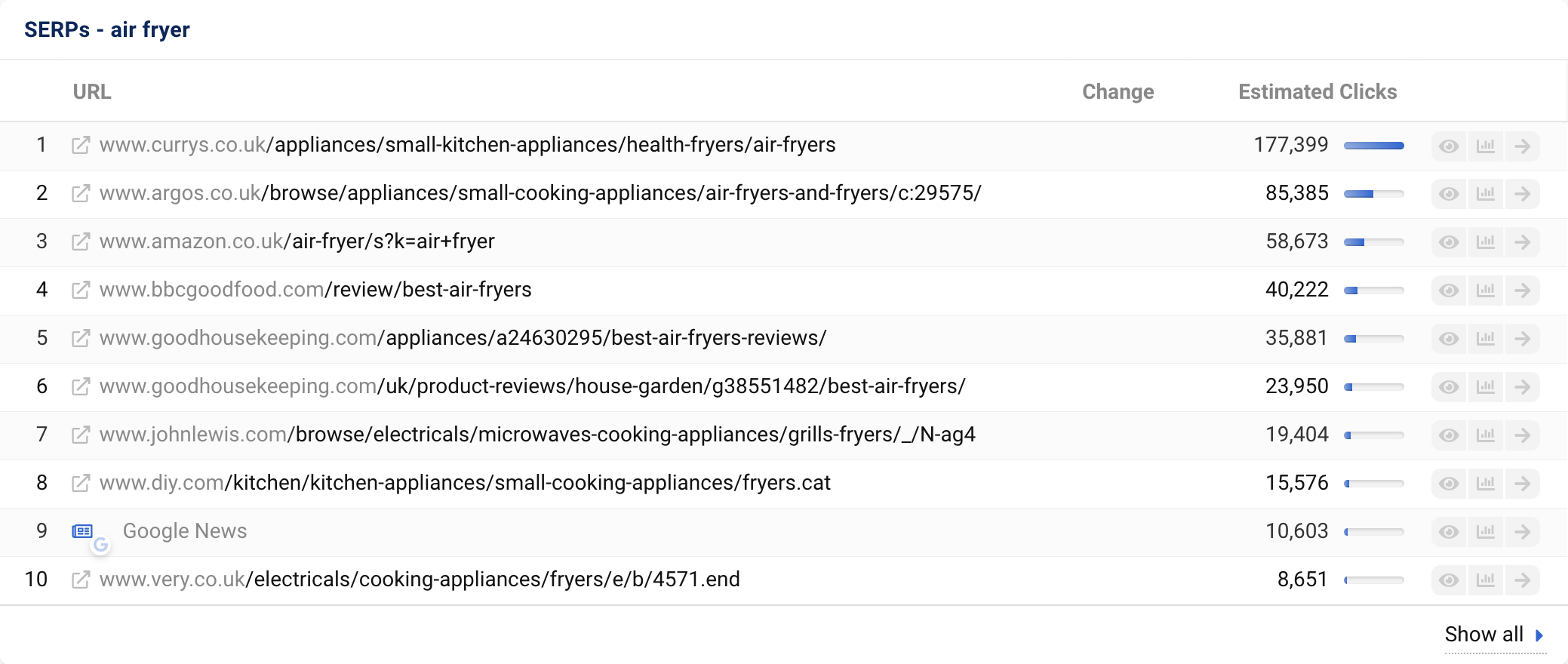 The SERP table shows you the most recently crawled Search Engine Result Page (SERP for short). Here, you can directly see on which position your domain ranks with which URL (if it ranks at all for this keyword). Or you can look at which competitor rank prominently for this keyword.
Conclusion
The Keyword Overview is a good starting point to get an overview of a keyword. It provides you with the most important key figures for a keyword. You can use it to do keyword research or to find out who your competitors actually are, for example.