The SISTRIX Visibility Index is a key metric for measuring the visibility of a domain (or a subdomain, directory or URL) on Google. Learn more about how and why to use this metric for your SEO success.
What is the SISTRIX Visibility Index?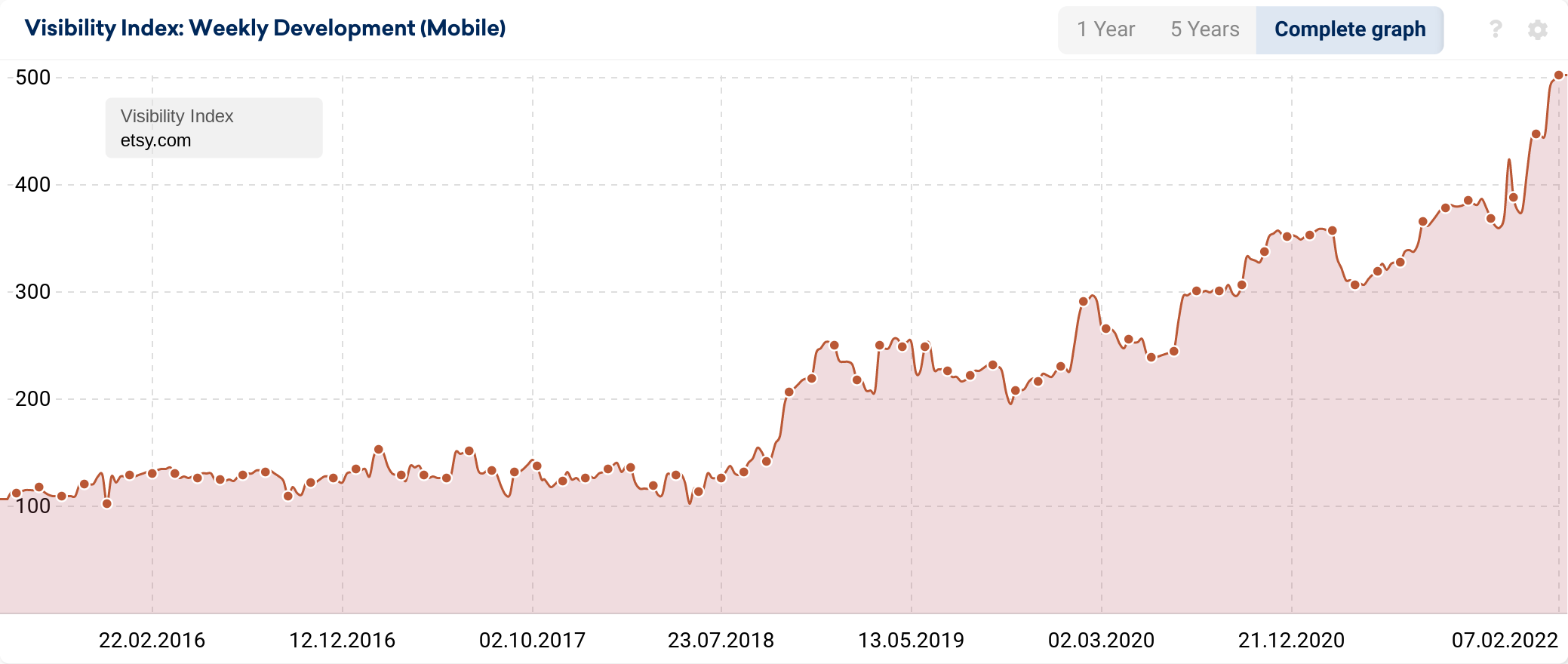 The SISTRIX Visibility Index is a value that represents the organic visibility of a domain on Google's search results. It is not a ratio or a scale, but an absolute value that grows as the domain's visibility increases.
The Visibility Index offers a graphical representation of the site's historical visibility regardless of external influences. It can therefore be used to track changes in visibility as consequences of Google Core Updates or SEO activities performed on the site.
The Visibility Index is not designed to be as a traffic index. We measure SEO success and not visitors to your website. Although the number of SEO visitors correlates strongly with the Visibility Index in most cases, external influences, seasonal factors and other factors can lead to deviations.
Read this article to get more technical information about the Visibility Index.
What is a good Visibility Index value?
A good value for the Visibility Index can best be determined when it is compared with competitors. This can help you realise how much effort and investment it might take to reach your direct competitors.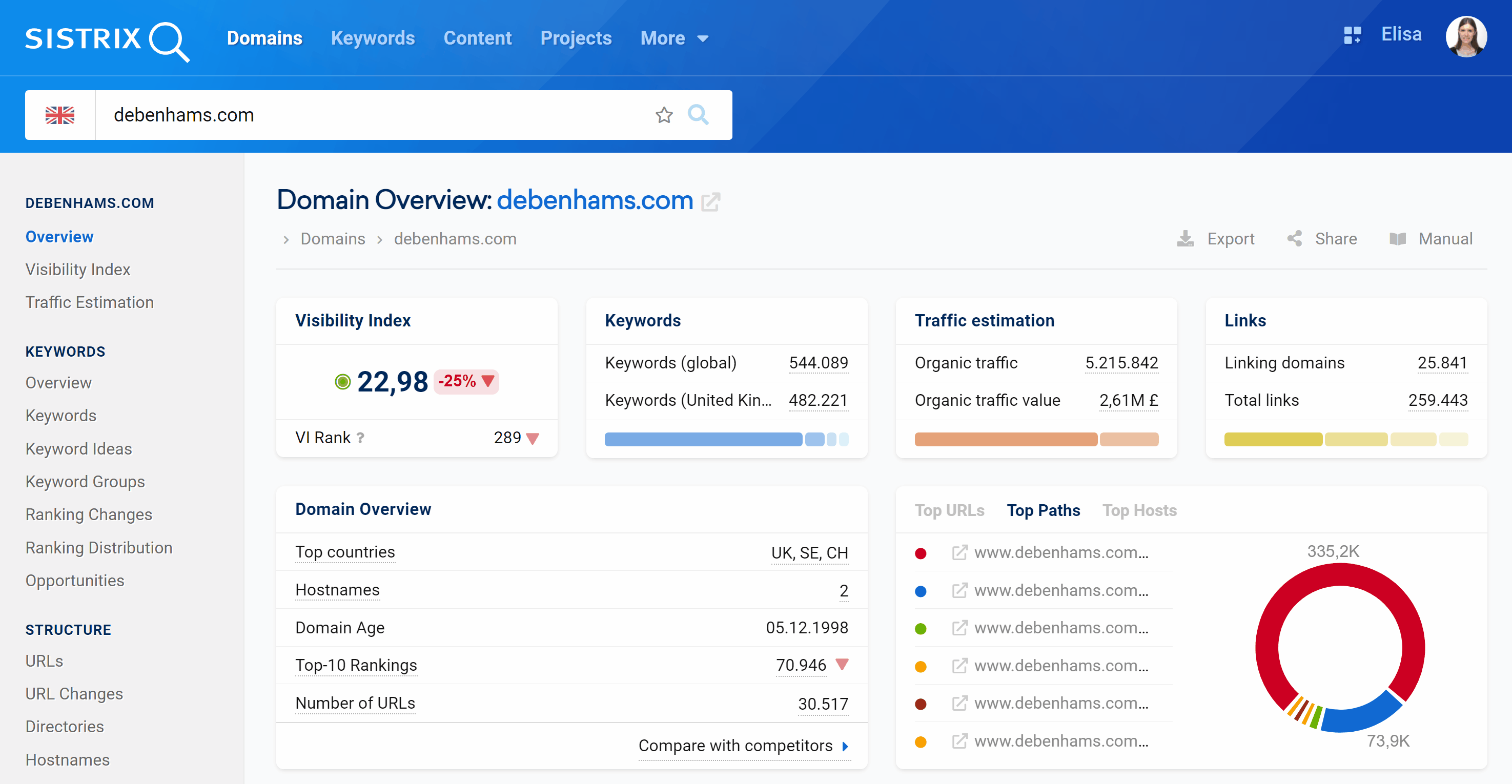 To compare your website with one or more competitors, simply click on the gear-icon, select "Overlay data" and enter the other domains. If you are not sure who your competitors are, you can find them out following this tutorial.
How can I improve my Visibility Index?
It's not that an improvement in Visibility Index value leads to better rankings in Google, but that an improvement in rankings in Google leads to an improved Visibility Index value. Your goal is higher rankings for more keywords.
A competitor analysis can help find out which successful formats are using your competitors to rank on Google. Thanks to this knowledge you can then develop your own SEO strategy.
The Top 3 practical uses of the Visibility Index
Start your Competitor Analysis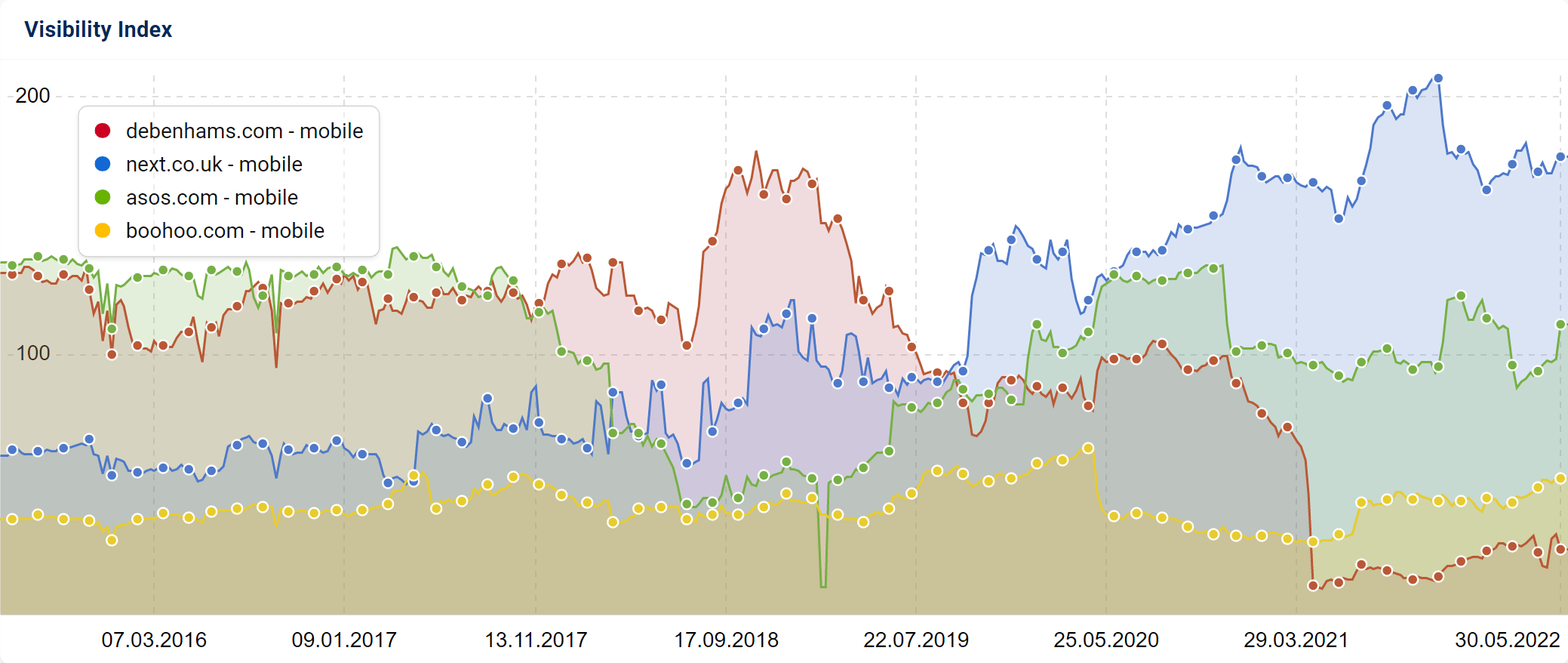 As we said before, the Visibility Index is the perfect tool to start your competitor analysis. It shows you the historical evolution of the visibility of each competitor on Google: which one of your competitors has gained or lost visibility? Did some Google Core Updates impact their performance?
Track your own success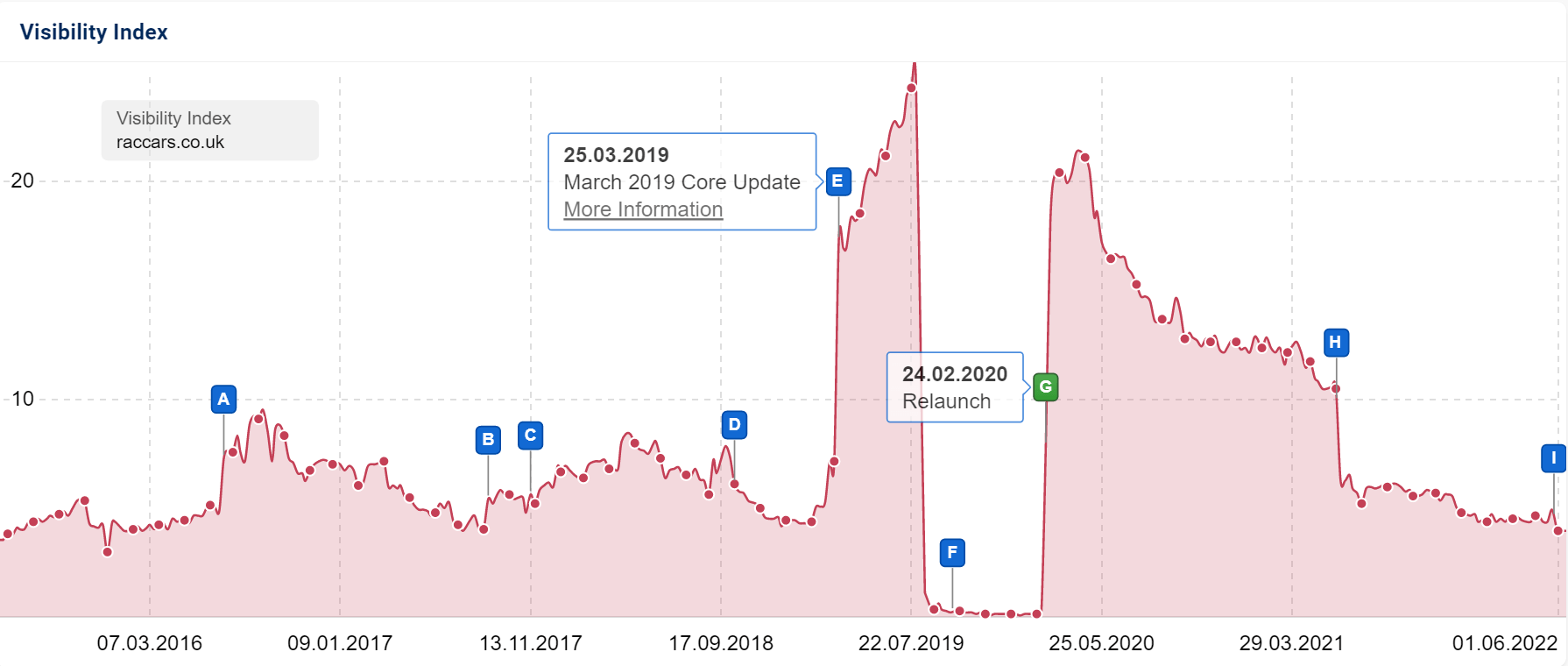 When you work on a website you have to keep track of the changes, implementations and corrections you make. With SISTRIX it's possible to use event pins, which are automatically set for Google Updates and are available for all Toolbox users.
Besides these pins, you can also add your own customised pins. Through these pins you can track the visibility history, ranking history etc. back to specific events, like a relaunch or a change in the SEO-strategy.
Check a domain's historical development and monitor technical issues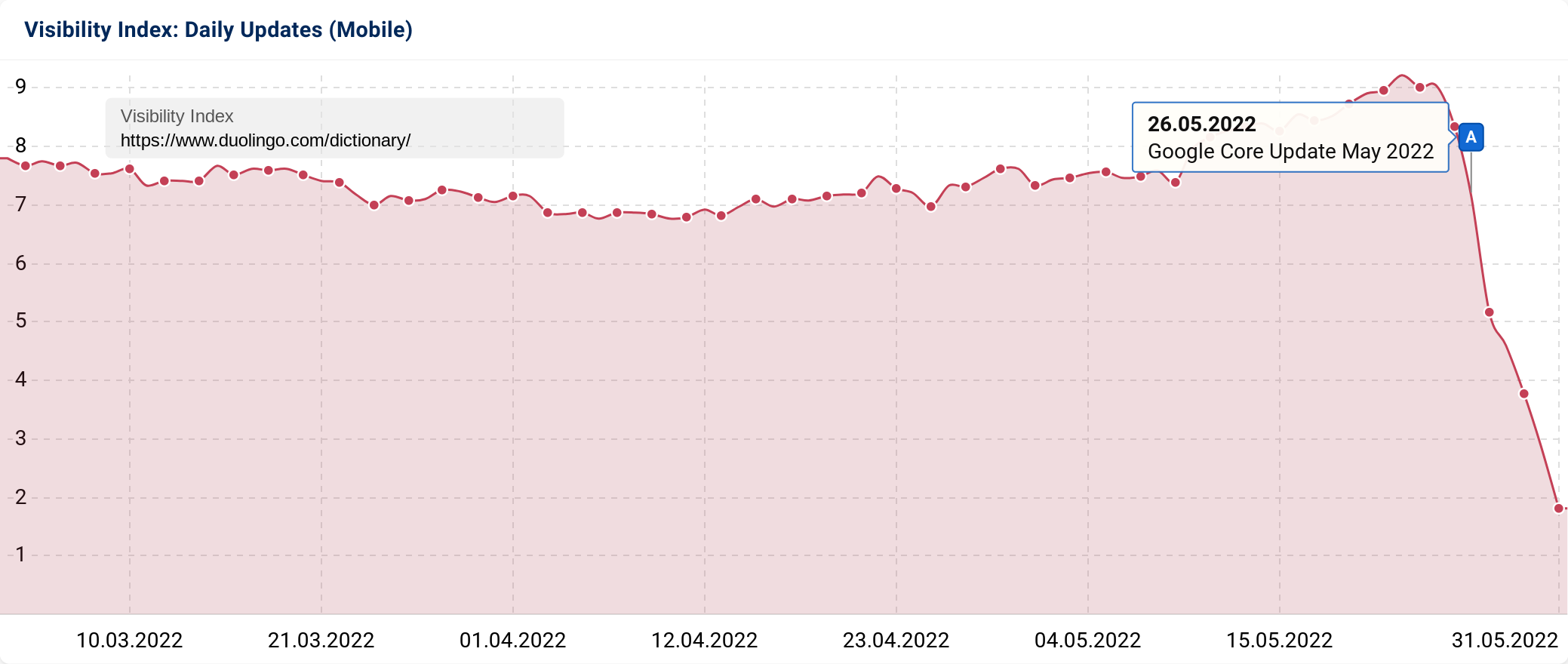 Originally, the visibility values were updated once a week. For the thirteen countries with mobile and desktop data, we have been calculating the Visibility Index daily since 2016. This allows you to make the right decisions, quickly, especially when it comes to Google updates, important relaunches or migrations.
Presenting yourself to potential customers knowing the history of their website, where it stands today compared to the past, whether it is experiencing a moment of growth or loss of visibility, or whether it has just been caught up with or overtaken by a competitor, can make the difference between closing a deal and going home empty-handed.
More about the Visibility Index