The overview of the SEO Module offers you interesting tools and features to get updated on the current SEO changes, as well as an interesting tool for your keyword research.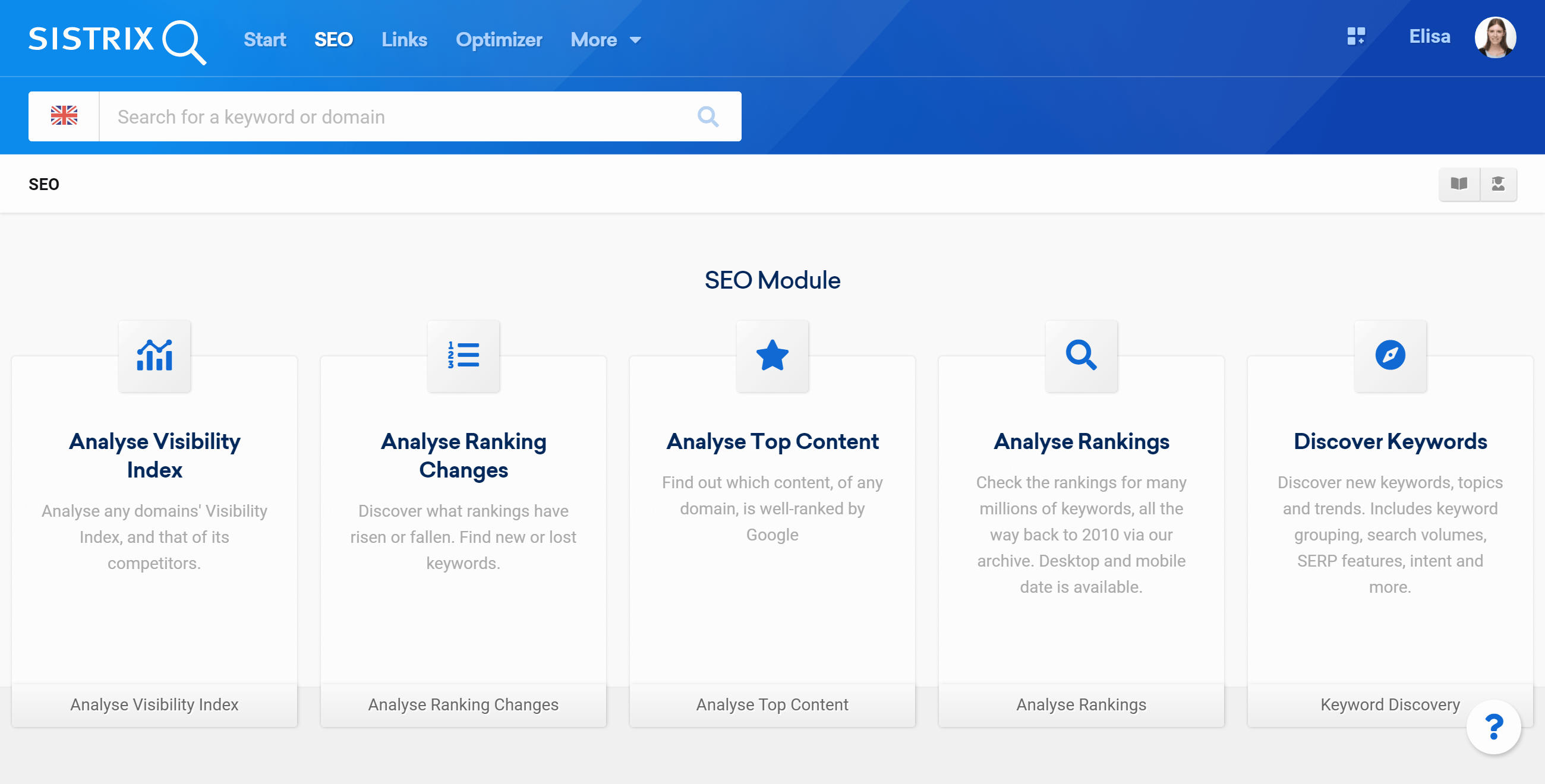 In the header of the SISTRIX Toolbox you will find links to the start page as well as the module overview pages for all the Toolbox modules you are subscribed to 1.
Note that this section will not allow you to analyse a specific domain: for that, use the search bar instead 2.
Quick Features
On the overview page for the SEO module you will find some boxes which will help you get started with the most important SEO features.
For example, you can analyse the Visibility Index of a domain or analyse its rankings.
Keyword Discovery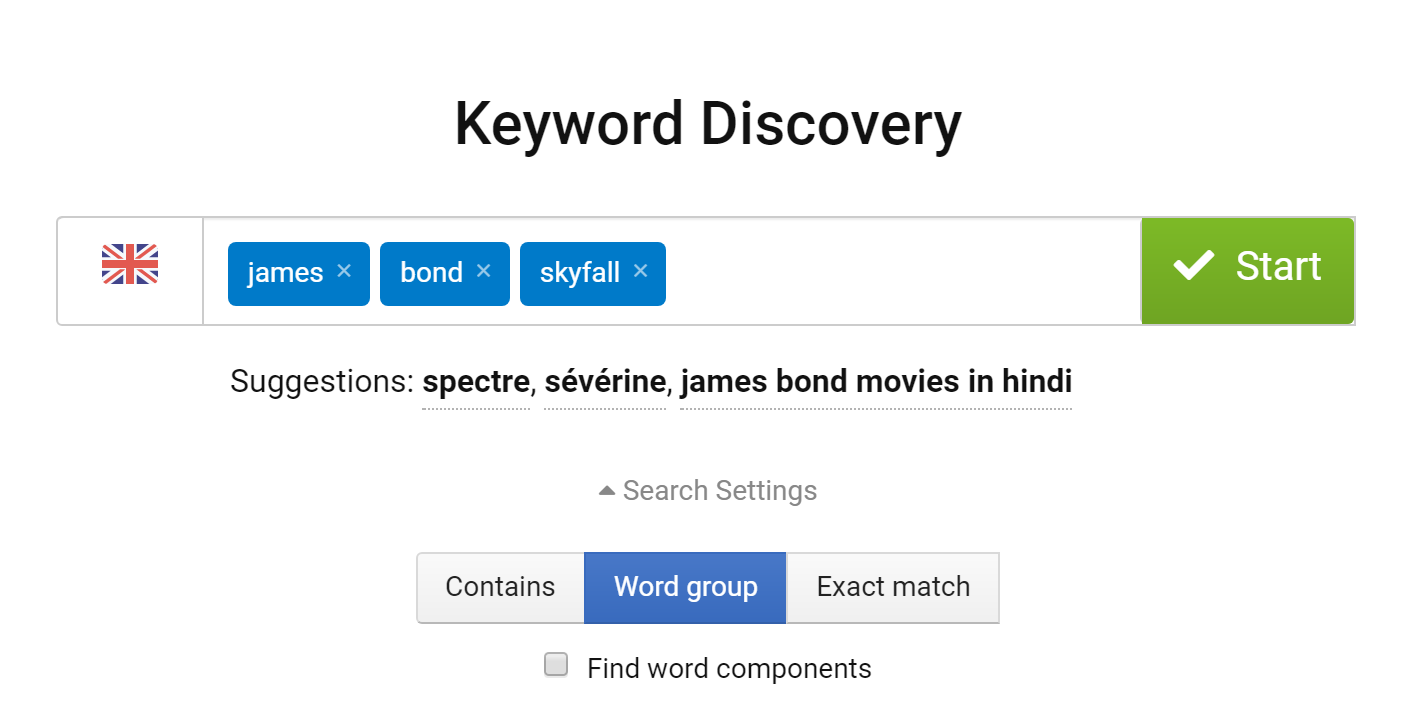 Keyword Discovery is the door to accessing all the keyword knowledge and information in the Toolbox. You enter one or more keywords to start, and we'll extend these keywords using similar terms, and sort the results so that they are easy to understand. For a full how-to explanation, see our keyword discovery tutorial.
Right below it you'll find Keyword Trends, an extension to Keyword Discovery which highlights search terms where search volume has increased significantly in recent days. As it is still in beta, to see it you'll have to activate it in the SISTRIX Labs.
Visibility Index: Winners & Losers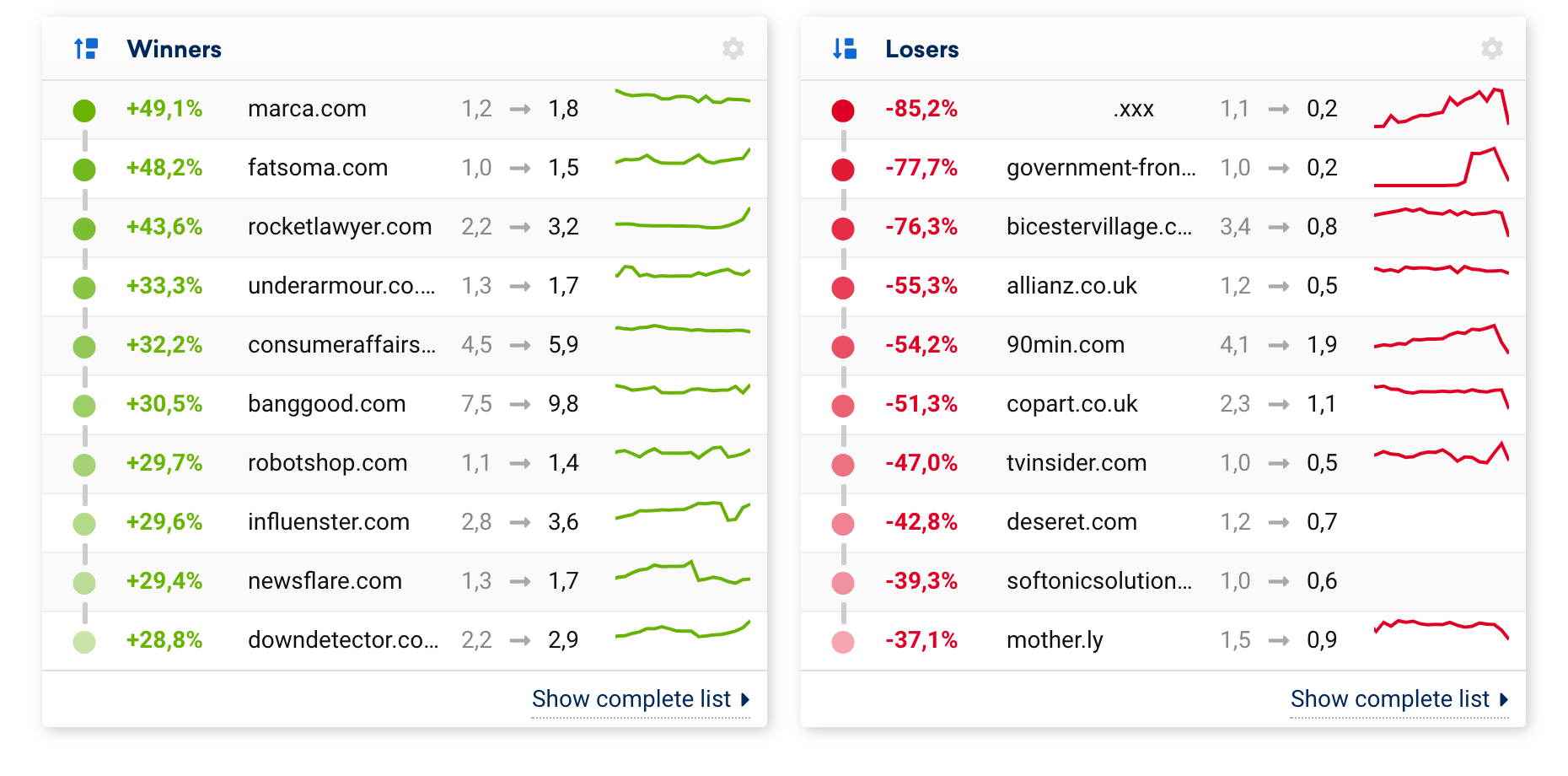 Next is the list of winners and losers within the Visibility Index for the current country. You are shown the Top-10 domains whose mobile Visibility Index has changed noticeably between the previous and current week.
The country depends on the flag you choose in the top search bar.
To see the full lists click on "Show complete list" at the bottom of the table. The Toolbox will redirect you to a page where you'll see first the Winners and then the Losers complete list and their visibility changes.
Use the options at the top right corner of the page to choose the data you want to see.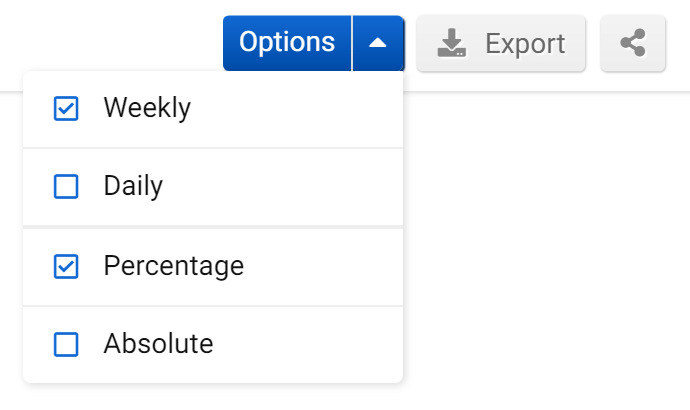 By default the Toolbox will show you the weekly data and the percentage change. The percentage change list is useful to find, for example, domain moves, technical issues and even the effect of core update changes.
Thanks to the option menu you'll be able to switch to a rolling 7 day daily window of changes and/ or see the absolute changes.
Finally, the data can be exported to a PDF or shareable URL.
Visibility Index: Top Domains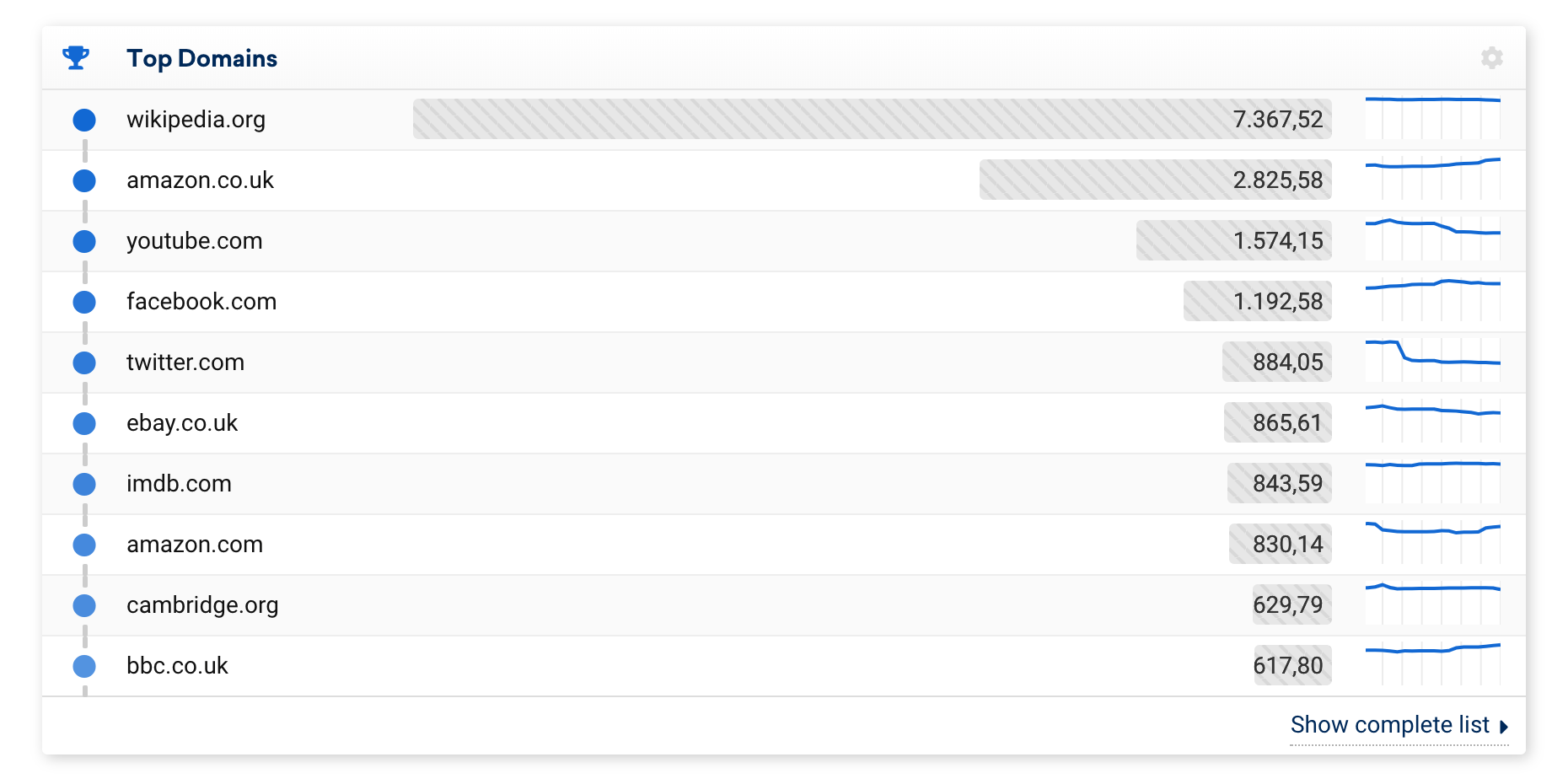 This is followed by the Top-25 most mobile visible domains for that country.
You can, again, click on the "show complete list" to see the Top-100 results for both desktop and mobile. To switch the data source between mobile and desktop, you can use the options at the top right corner of the page.
Video demo with closed captions