Here's your TrendWatch for August 2022. I've curated and researched 10 long-term, interesting trends from thousands that were highlighted by the data engines at SISTRIX. This month's trends include an online study support for kids, a chat website and a digital stopwatch.
The full 10-trend publication is only available in the newsletter version of this report.
DVLA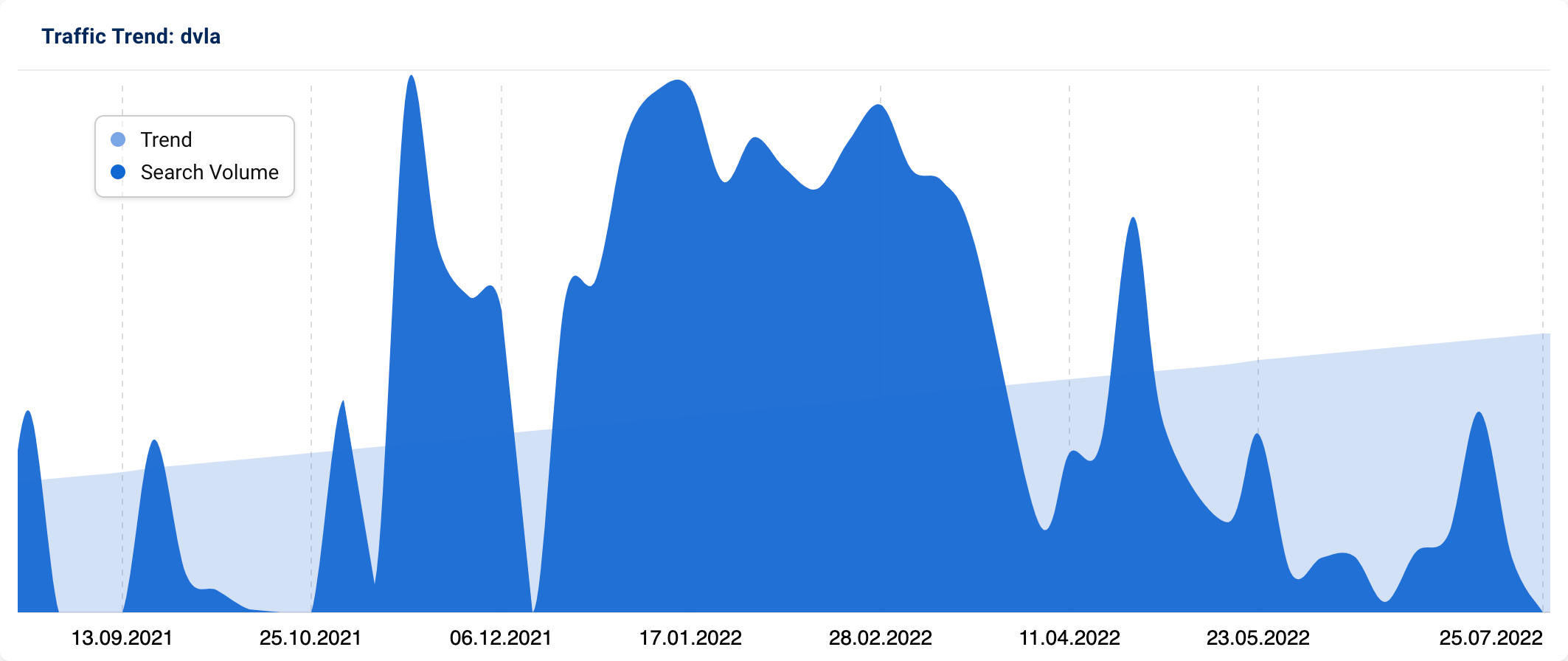 Thanks to Covid, most government agencies are experiencing a backlog, although the UK's Driver and Vehicle Licensing Agency (DVLA) is notable for a few reasons. This is the organisation of the UK government responsible for maintaining a database of vehicles. Immediately after Covid the agency went on strike, due to unsafe working conditions and no social distancing having been implemented during the peak of the virus. This has caused a 400,000 paper application backlog, with those with medical conditions being most affected. Although the majority of people can drive whilst their driving licence application is being processed, those who have had their licence revoked due to medical conditions need to wait for the DVLA to confirm with their GP. For some people, the delays have left them without work, or unable to get around in rural areas for months
The DVLA have claimed that wait times will be back to normal in September, however they are currently still six months delayed. And even whilst they try to get through the application backlog they are still piling on the work, reminding those over 70 that they need to renew their licence every three years. Like any government agency, they really are a glutton for punishment.
Coronation Street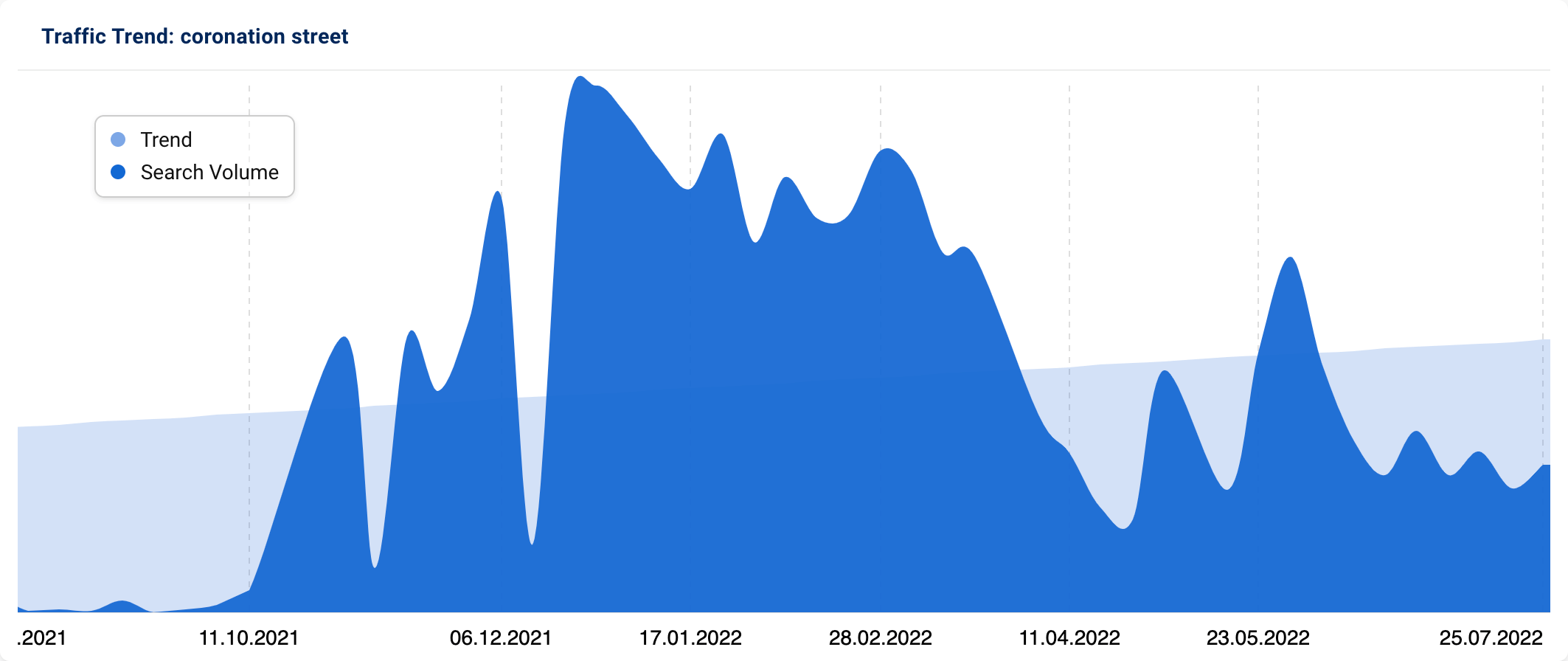 Back in 2021 Coronation Street viewings took a hit, people were saying that ratings were down as Netflix was luring fans away. However, it's not as if Netflix is the only streaming player in town – Coronation Street is also available on Amazon Prime and ITV Hub, where people can watch online at their convenience.
Even with people saying that time slot challengers BBC1's The Repair Shop have been stealing Corrie's viewers, it's clear that search interest in the iconic show is still trending upwards. Some have put this down to Coronation Street's recent focus on older characters – a refreshing change when so many TV soaps chase younger audiences, in the hope that they will give the drama a longer life. But with Coronation Street having started in the 1960s and showing no signs of running out of steam, it's proof that an array of storylines can keep audiences hooked!
BBC Bitesize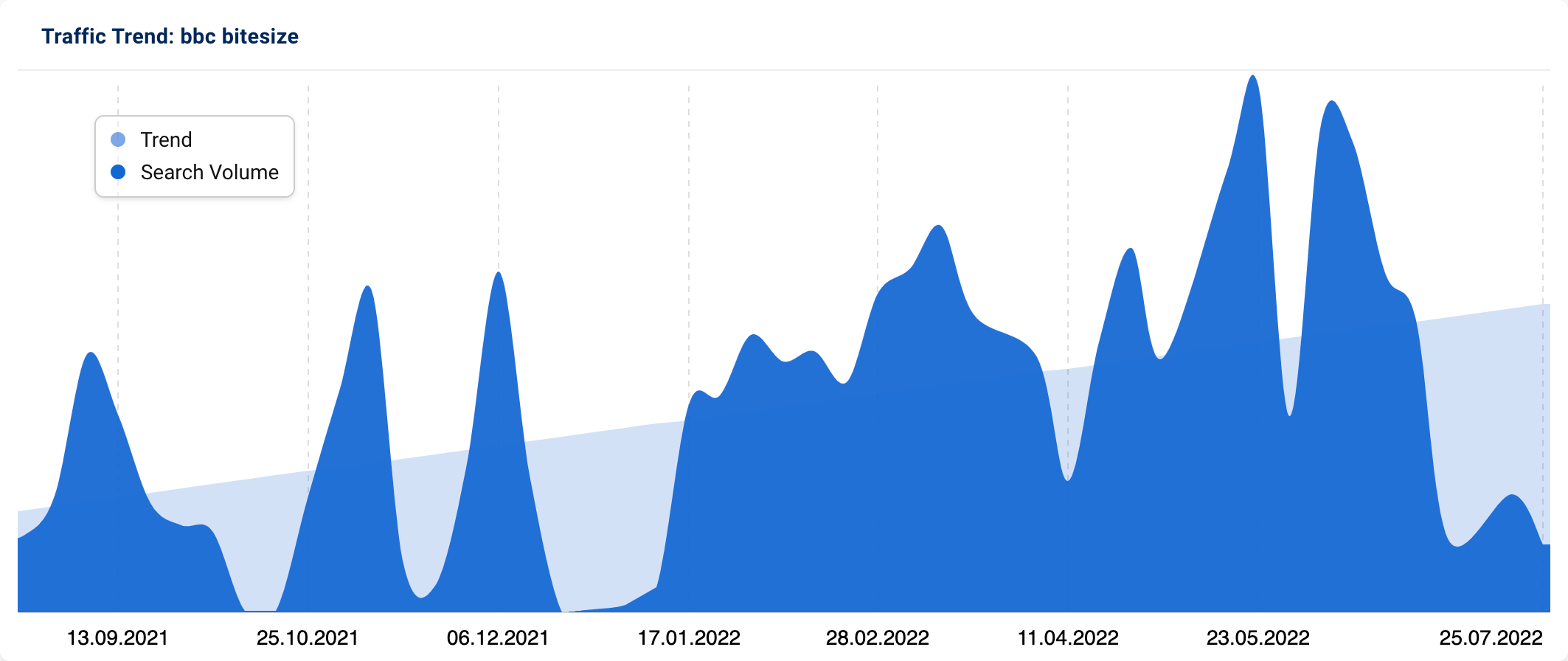 BBC Bitesize, also commonly known as Bitesize, is the BBC's free online study support resource for kids in the UK. It is designed to help pupils from the time they start primary school, to when they take their GCSE exams at the age of 16.
It was when content for Key Stage 1 (ages five to seven) and Key Stage 2 (ages seven to 11) was integrated into BBC Bitesize that the platform really took off, due to its easy-to-use layout and knack for breaking down information into… well, bitesize chunks. However, we can primarily thank the pandemic and the increase in home learning for the renewed interest in the BBC's educational platform, which really was a gift for every stressed-out parent trying to teach their kids.
---