Here's your TrendWatch for June 2022. I've curated and researched 10 long-term, interesting trends from thousands that were highlighted by the data engines at SISTRIX. The trends this month include a scary game character and additional data from South Africa.
The full 10-trend publication is only available in the newsletter version of this report.
Spider Solitaire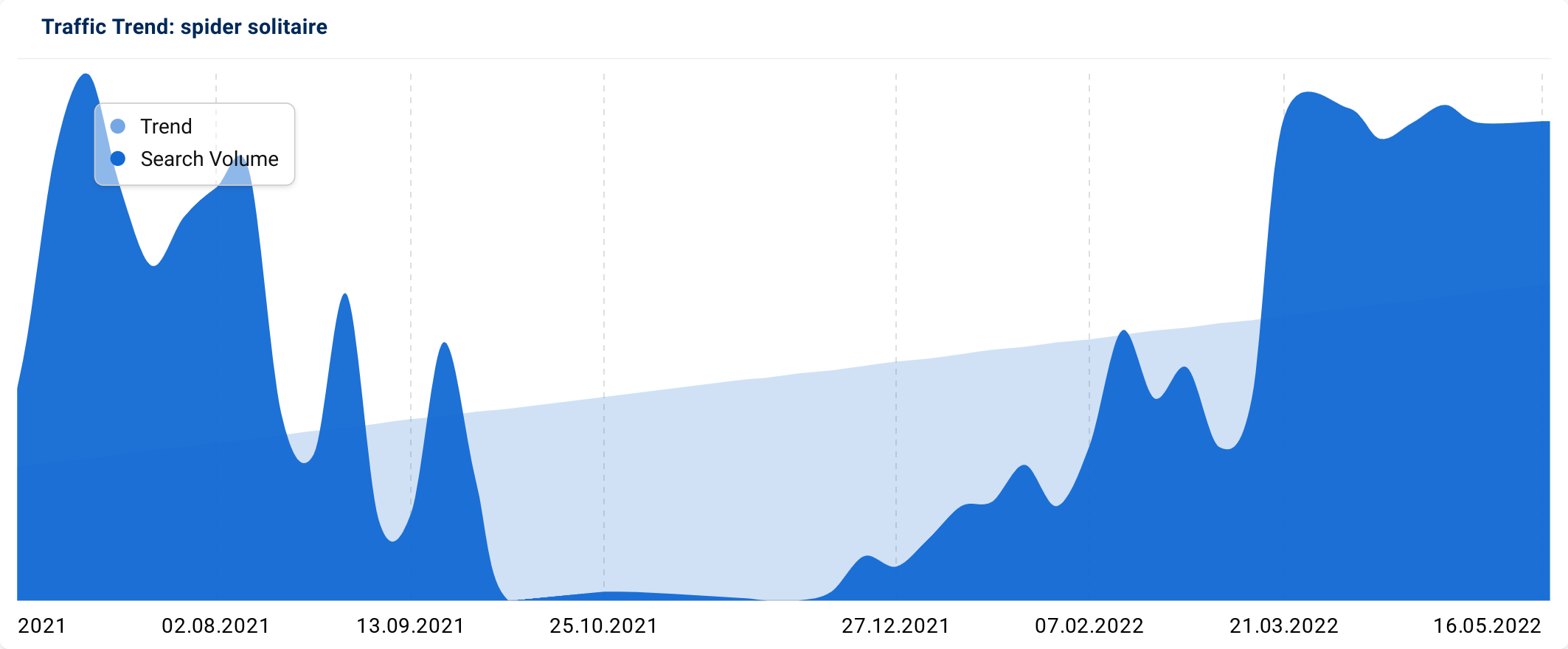 Thanks to the ubiquitous version that's bundled with Windows, pretty much everyone has played a few rounds of digital solitaire. Spider Solitaire is a trickier variant that involves placing 10 stacks of cards into four neat piles, with each card placed in sequential order. It was bundled in Windows 10 but wasn't included in Windows 11, which has led to surges in search terms and a sustained interest in the game. After all, who doesn't need a bit of old-school distraction every now and then?
White Stuff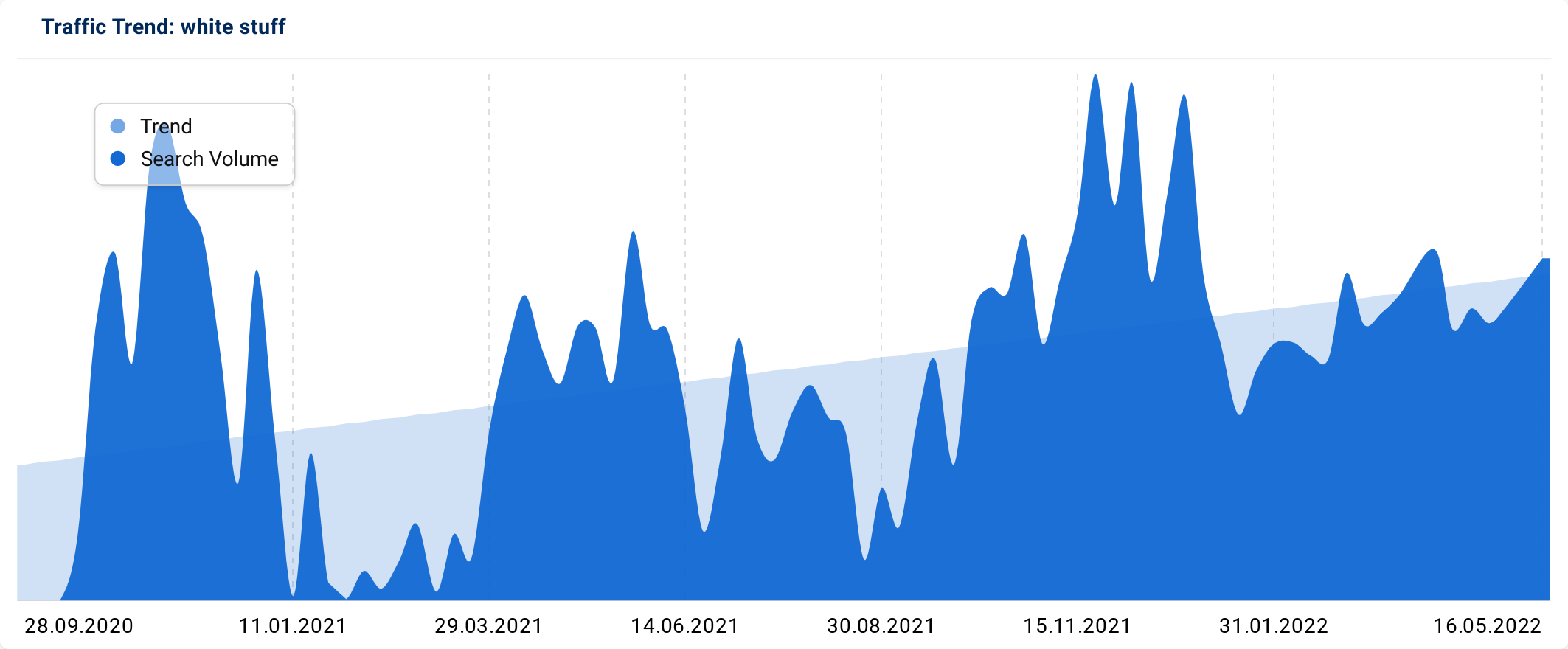 White Stuff is a British lifestyle and clothing brand founded in 1985. During the very start of the pandemic they cut jobs and closed stores, preempting a long lockdown whilst the rest of us were still hopeful it wouldn't be an ongoing affair.
Week 2021-11 saw an increase in interest as Marks & Spencers started to sell clothes from their competitors, trying to bolster their own online sales. The increased exposure caused many fashion blogs to cover the lines of clothes more extensively drawing more attention to the brand.
The start of the third wave of interest began in September 2021, when White Stuff "quietly rebranded". Just how quiet this rebrand was can be called into question, as it clearly marked an upward trend. Then again – there's always the chance people were searching for "Why is there white stuff on my easter chocolate?" Here's a tip: take it out of the fridge!
Wedding Guest Dresses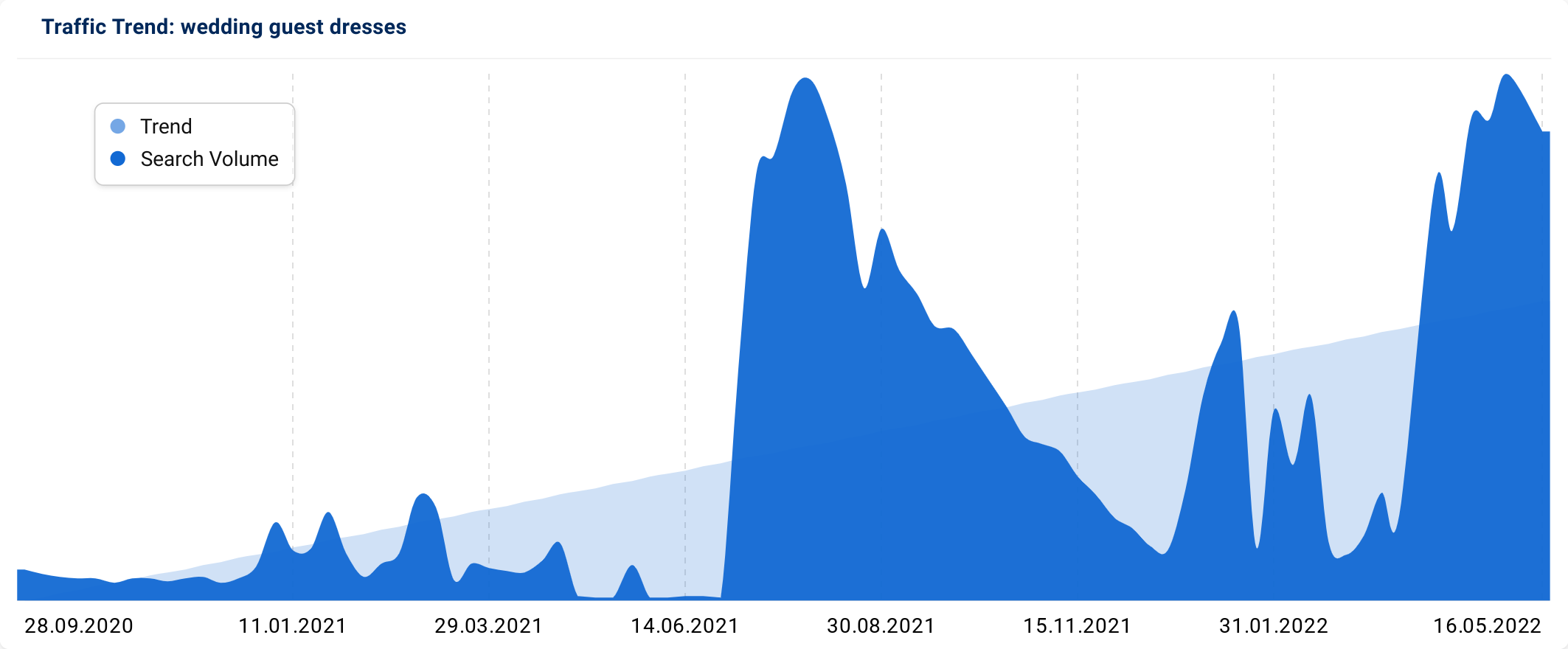 And before you ask, this isn't a bridal dress that guests wear to a wedding. The upshot of Covid and all its variants meant that for a year and a half, millions of weddings were cancelled or put on hold. A break in the clouds can finally be seen in June 2021, when there was a massive surge in people searching for what they could wear to a wedding. This tailed off at the end of the year, only to bounce back again in 2022. It is estimated that this year will be the busiest wedding season in 40 years, with some 2.5 million couples expected to tie the knot!
So, what should you wear to a wedding? Judging by the search results, anything goes – just as long as it isn't white.
---