In this TrendWatch edition, we journey through captivating trends reshaping our world. From Wordle's linguistic intrigue to TikTok's baseball sensation, join us as we uncover unexpected shifts, innovations, and delightful surprises.
Wordle Hint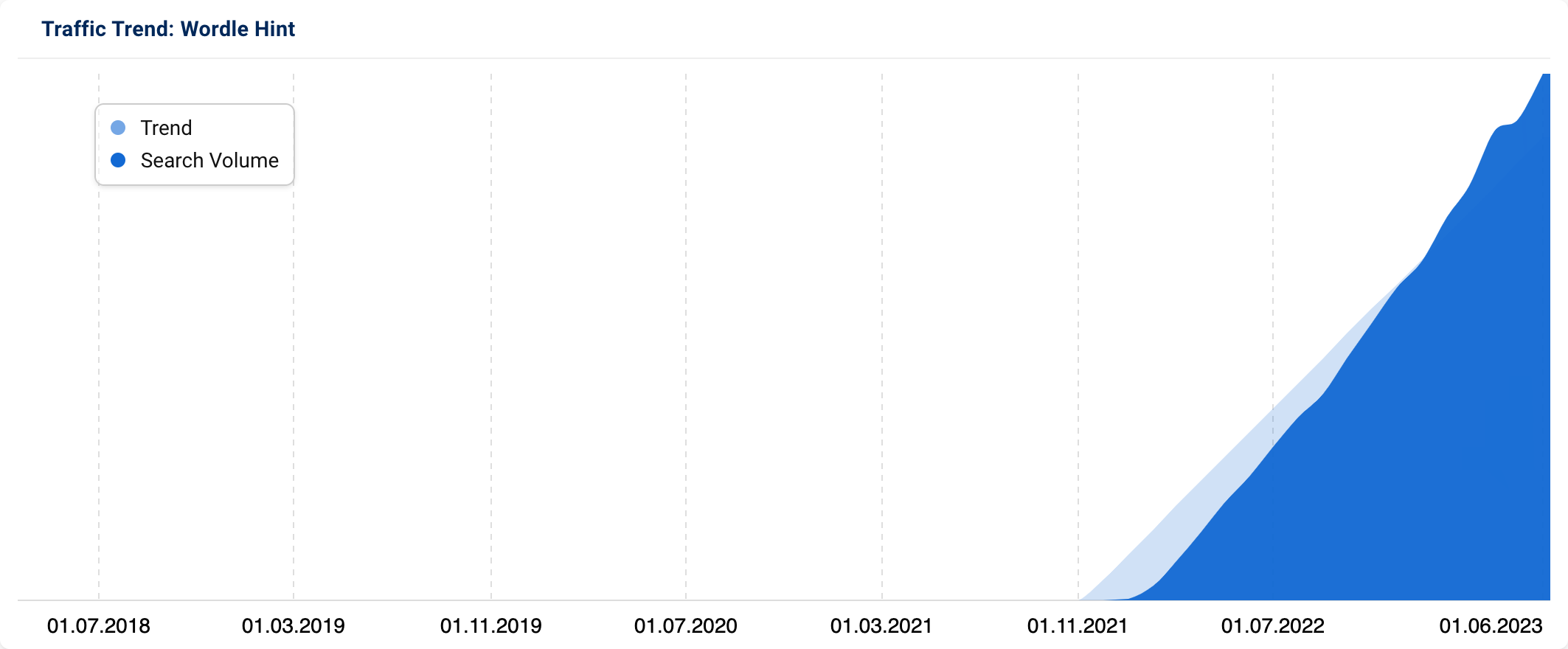 Wordle, the captivating word-guessing game created and developed by Welsh software engineer Josh Wardle, has gained immense popularity. Its straightforward and addictive gameplay appeals to players from all walks of life. In the game, players have six attempts to guess a five-letter word, receiving feedback through colored tiles indicating letter matches or correct positions, providing an exhilarating challenge.
The game's appeal is further enhanced by the friendly Wordle community, fostering interactive experiences and lively wordplay. Among various Wordle versions, the NYT Wordle stands out, because of its association with the prestigious NYT crossword, the academic overachiever of word games.
Ironically, while Wordle remains a favorite for over 120,000 players today, the number of people seeking "Wordle hints" surpasses 300,000, indicating a strong desire to excel and uncover the game's linguistic secrets. These factors contribute to Wordle's global frenzy, solidifying its position as a beloved choice among word enthusiasts worldwide.
Share Code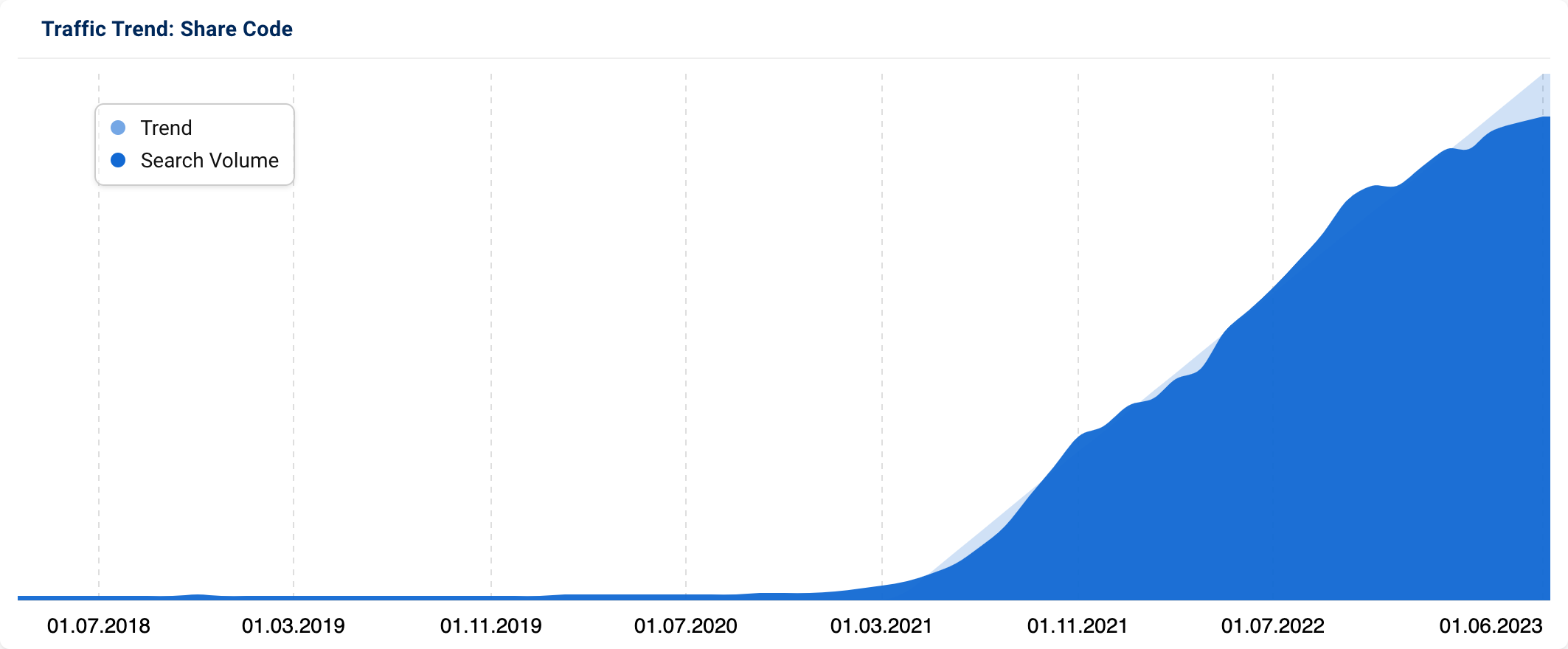 Amidst the post-pandemic high vacancy rates experienced by all countries, the UK labor shortage, which was already affected by Brexit. Share codes are currently a trending search in the UK due to a sharp rise in the number of candidates using them as evidence of their Right to Work. This surge can be attributed to the large number of EU nationals, approximately 4 million, who have applied for either settled or pre-settled status under the EU Settlement Scheme. As a result, recruiters and employers are encountering more candidates who present share codes as a means to prove their eligibility to work in the UK.
I found this to be an interesting development in how a country deals with illegal workers. In addition to share codes becoming standard practice in job applications. The UK government has started sharing data with banks and building societies so they can identify illegal immigrants and shut down their bank accounts to prevent them from working in the UK.
Biab Nails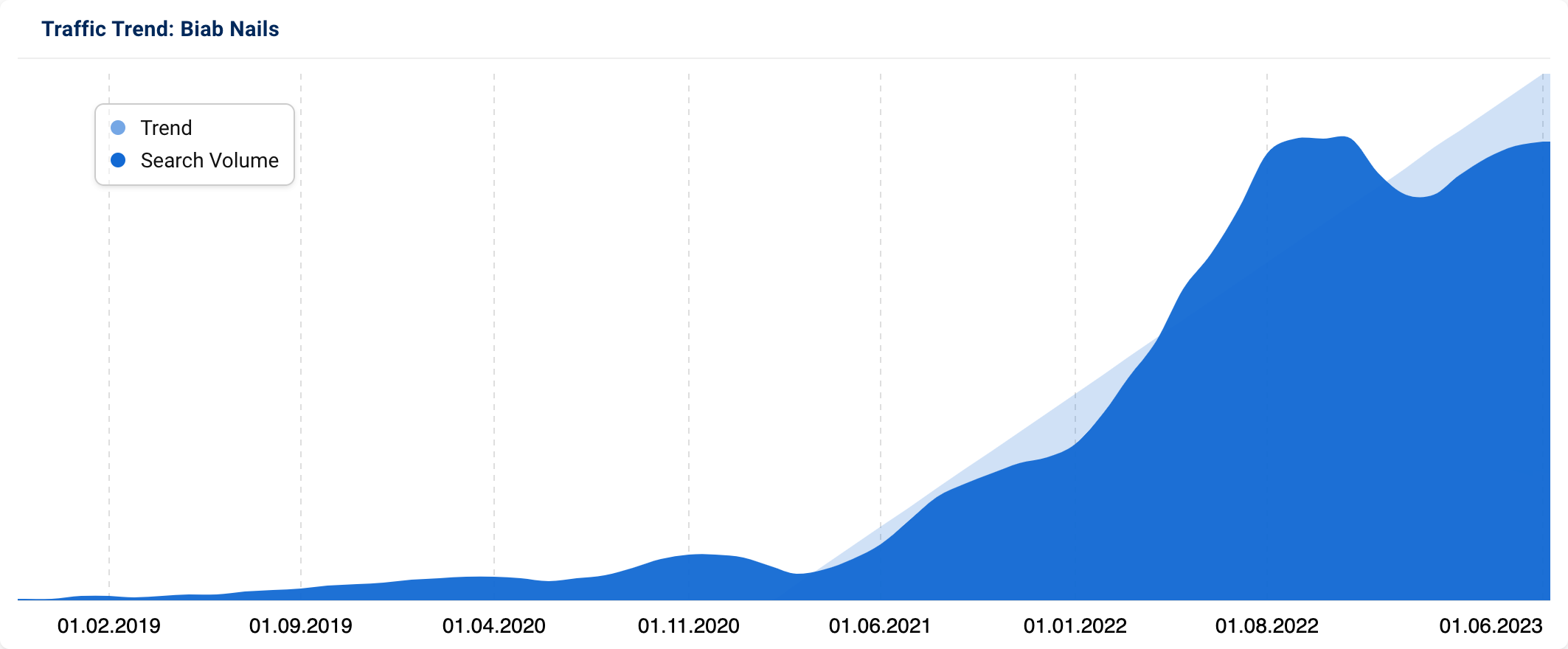 BIAB nails, also known as Builder In A Bottle nails, promises a nail-strengthening treatment, that's hard-wearing and gentler to your natural nail than gels.
The BIAB soak-off gel is harder than regular gel polish, creating a plump and robust nail appearance. The big selling feature is that it's gentler on natural nails, making it an ideal choice for those who suffer from weak nails that are being damaged by other manicure methods.
The trend can even be seen on Amazon with "Builder in a Bottle" and "BIAB" products seeing an increase in interest. So, if you want nails that can handle your daily "drumming of impatience," give BIAB a try and clack your way to stylish and robust hands!
---