Here's your TrendWatch for July 2022. I've curated and researched 10 long-term, interesting trends from thousands that were highlighted by the data engines at SISTRIX. This month's trends include a kids' TV show and a brand that produces clothing and gear for outdoor sports.
The full 10-trend publication is only available in the newsletter version of this report.
PMT (Physics Math Tutor)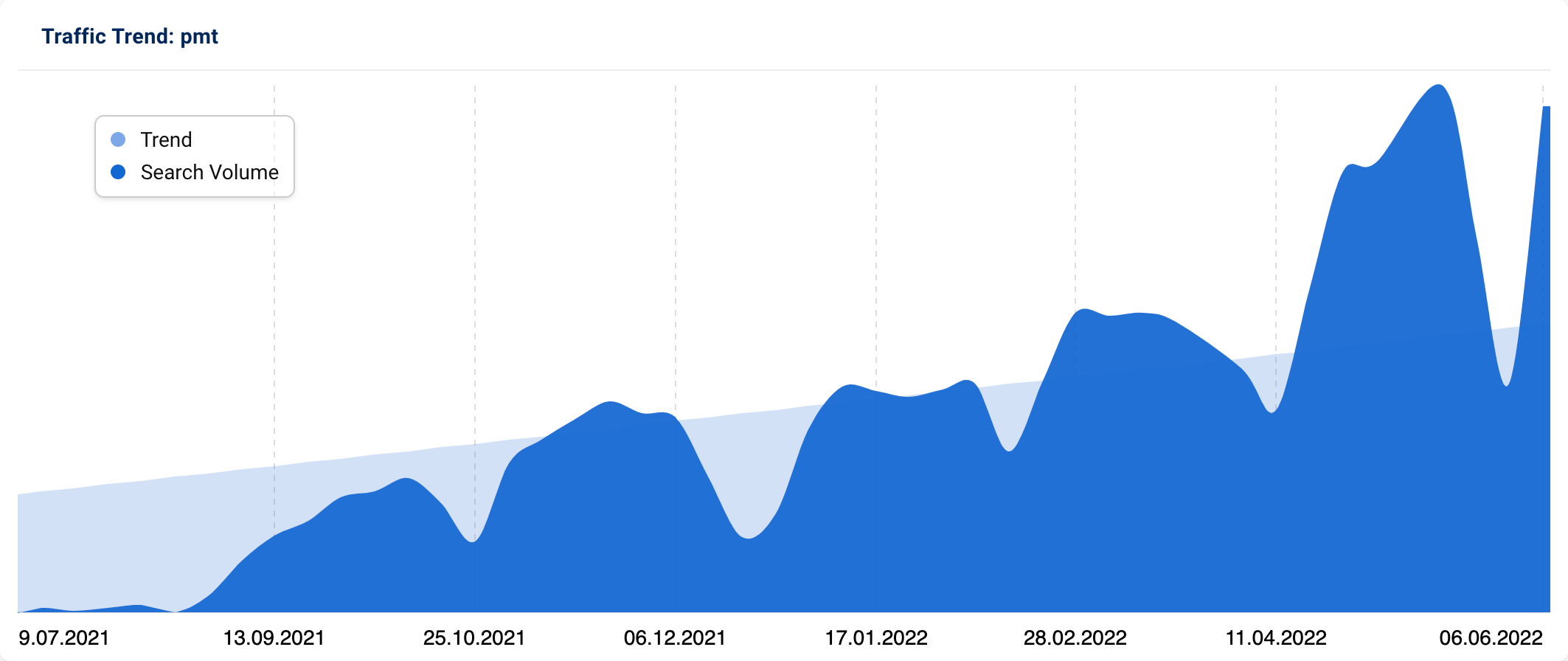 PMT (Physics Math Tutor) or PMTOnline the guitar shop are the two possible causes for this trend. PMTOnline has been experiencing an steady upward trend in search visibility over the last 18months.
Great Britain seems to have a maths and physics obsession: Kids return to in-person learning, online tutors are gaining popularity.
Despite schools returning to in-person learning, demand for online tutors remains high. During the pandemic, platforms such Outschool, Varsity Tutors, and Tutor.com were lifelines for parents struggling to teach their kids.
Now with Covid hopefully behind us, online tutors seem to have become a regular fixture, with parents looking for ways to help their kids fill in the gaps caused by remote-learning.
Outschool is one of the biggest tutoring platforms, having reached "unicorn" status in 2021 – Silicon Valley's term for a company worth more than $1 billion. With searches for "physics and maths tutor" having soared in the last few months – just in time for exam season – this remains an industry to watch.
Hit the Button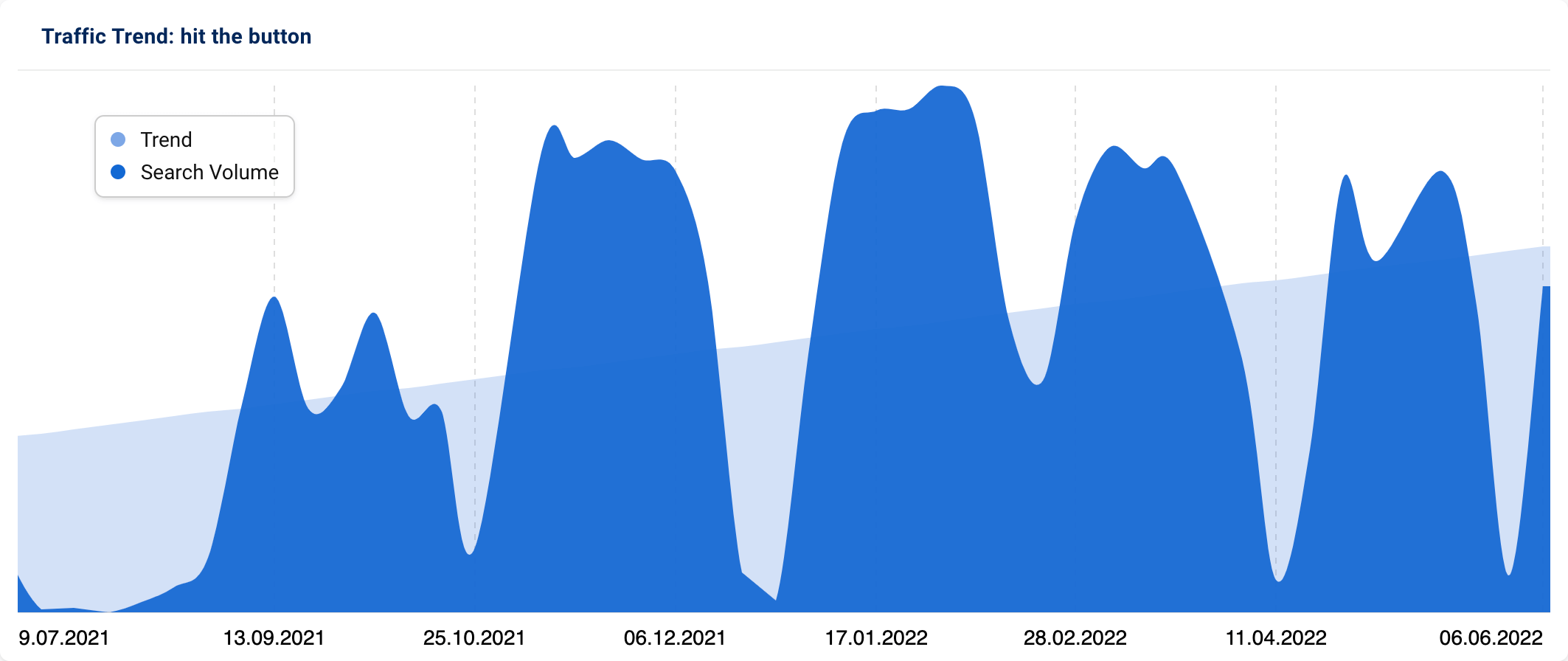 Whilst the words "educational game" may sound like an oxymoron, this is a reminder that maths doesn't need to be boring. Hit the Button is an interactive maths game developed for kids from the ages of 6 to 11. Quick fire questions are centred around topics such as number bonds, times tables, doubling and halving, multiples, division facts, and square numbers.
The games are always done against a ticking clock, and are designed to develop childrens' mental maths skills. Searches for the term show an upward trend in the last 18 months, reinforcing the idea that learning can also take place outside of traditional classroom settings.
Rolex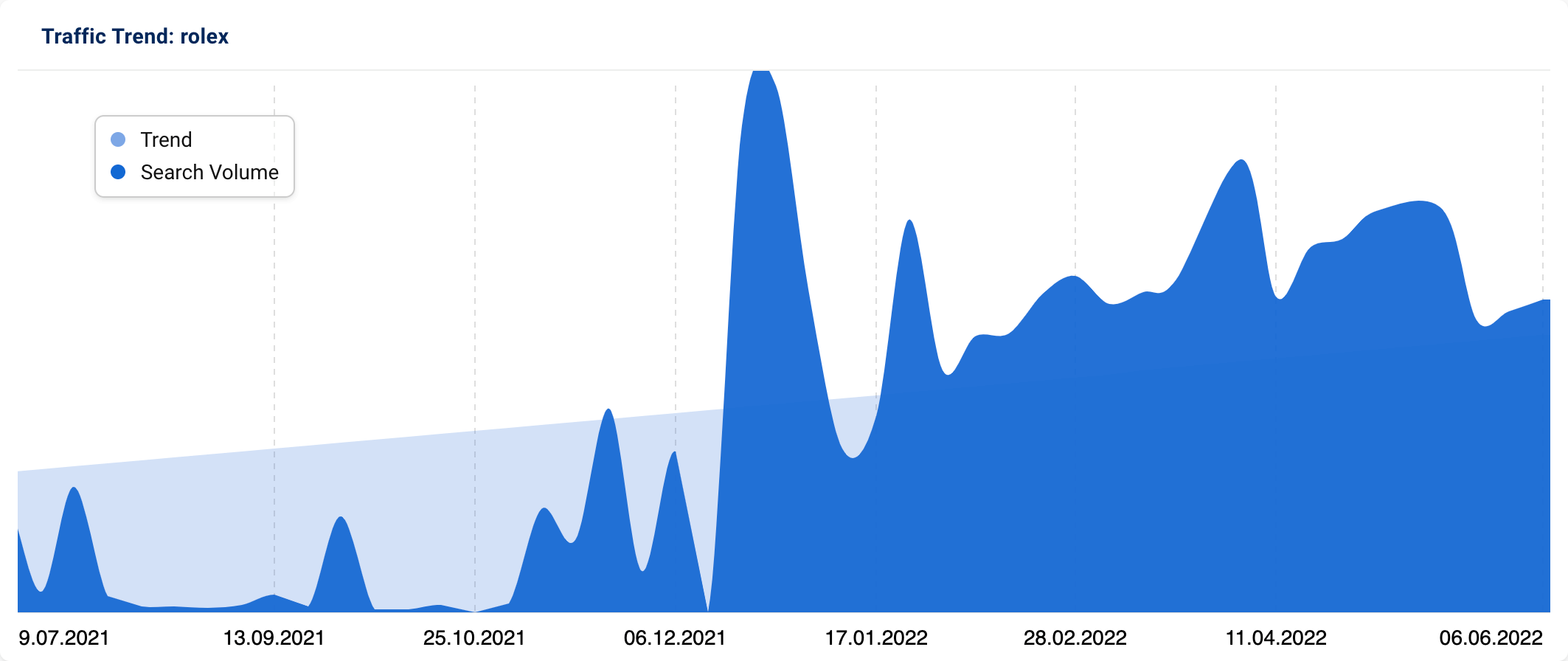 And it's bad news if you're thinking of investing in a luxury watch – there's currently a global shortage of Rolexs, leading to long waiting lists and inflated prices.
This was caused by the perfect storm of the Rolex factory having to close during the pandemic, leading to fewer goods being produced; a boom in the sales of luxury items, due people being stuck at home but still wanting to spend money; and watch collecting having been made more accessible due to platforms such as Instagram.
There was a rumour that Rolex was artificially restricting supply, which Rolex has categorically rejected. "The scarcity of our products is not a strategy on our part," Rolex said to Yahoo Finance. "Our current production cannot meet the existing demand in an exhaustive way, at least not without reducing the quality of our watches – something we refuse to do."
Whether supply will pick up remains to be seen – although it is reassuring to know that news stories about product shortages have moved on from how difficult it is to buy toilet paper.
---