Welcome back to TrendWatch and welcome to a new year. In the Jan 2022 TrendWatch I've curated and researched 10 long-term, interesting trends from thousands that were flagged by the data engines within SISTRIX. I've found health, entertainment and brand keywords, but let us start with a pick-me-up.
Espresso Martini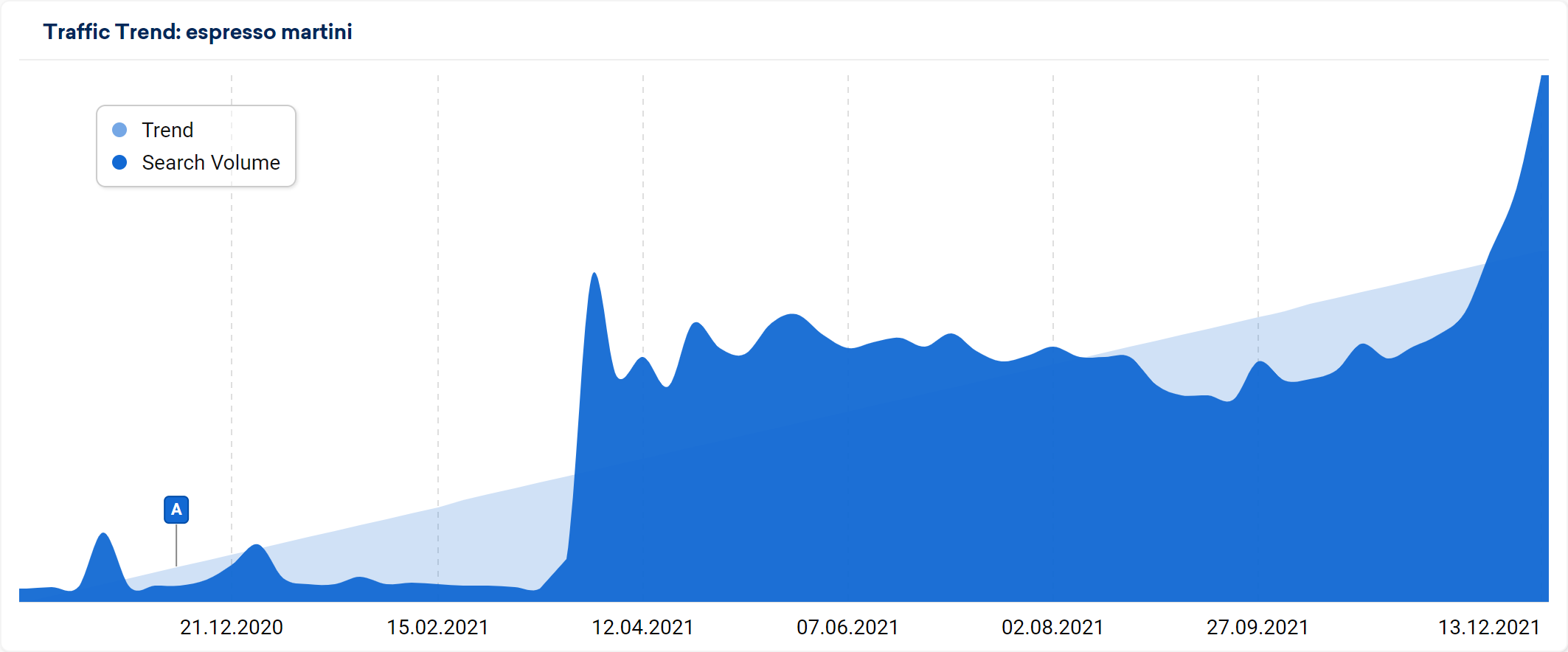 Chin Chin! The term "quarantini" might not be trending, but the espresso martini definitely became a lockdown favourite. We can see two spikes of interest in 2021, fitting with lockdowns, but this cocktail outlasted even the toughest quarantine, becoming a staple when lockdowns were lifted.
The espresso martini is a sumptuous mix of vodka, coffee liqueur, and espresso, and is famous around the world. It was invented by British bartender Dick Bradsell at Fred's Club in the late 80s. A young model, whom Bradsell claims is now world-famous, sidled up to the bar and asked for something to "wake me up and f**k me up".
Find my iPhone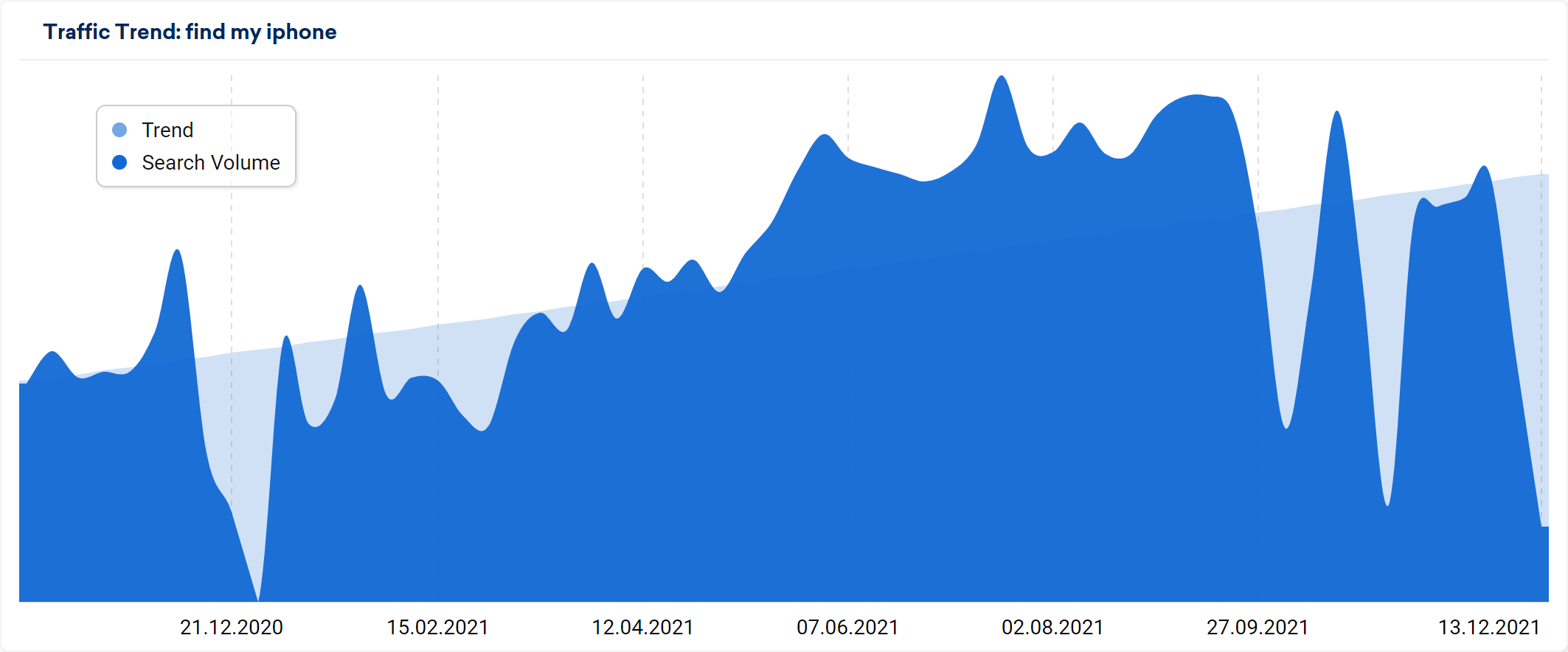 Anecdotally I could draw a relationship between an alcoholic cocktail and the next trend, but that would reveal too much about my social circles! Globally 70 million smartphones are lost each year, with only 7 percent recovered. Taking a closer look at the UK between 2007 and 2020, 98 million smartphones were lost. It should come as no surprise that people are using the Find my iPhone feature to find their lost iPhones, especially considering that the iPhone is regaining its popularity. The penetration rate of Apple iOS in the UK in March 2021 reached 51.15 percent.
Apple sales in the UK had been on the decline between 2017-2019, but seem to have picked up in the first quarter of 2021. Apple managed to sell 57 million iPhones during this quarter, which was an increase of 44 percent. These sales were mainly caused by an overall positive trend in smartphone sales in the UK, increasing by 24 percent.
What did surprise me is that Find my Phone isn't trending, but Find my iPhone is. The same feature is available on Android smartphones, which still hold roughly half the market. It's a testament to Apple's marketing prowess for promoting common, yet useful features.
Chickenpox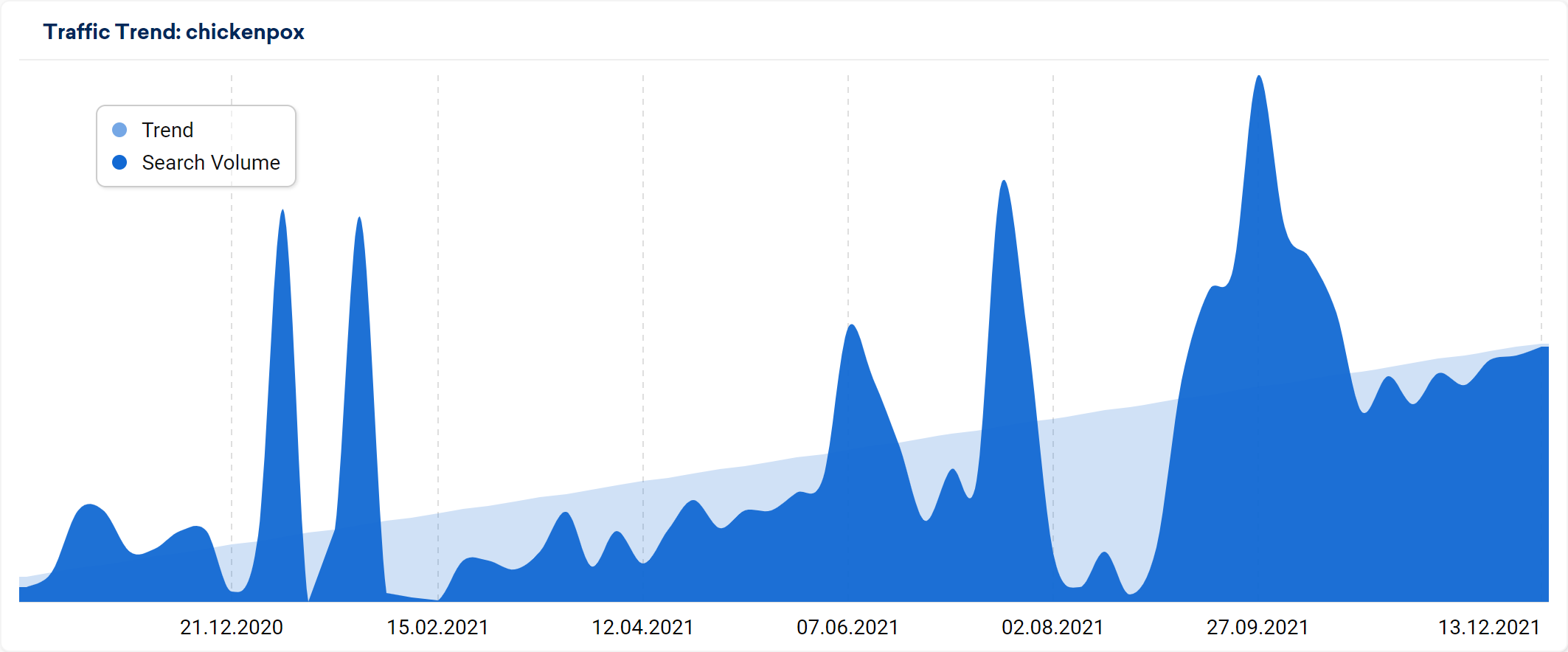 Chickenpox hasn't seen an uptick since the pandemic started, but media stories comparing the chickenpox vaccine to the Covid vaccine have been on the rise. We are all receiving an education on how vaccination works: the chickenpox vaccine lasts 10-20 years and should be administered to children, whereas the Covid vaccine lasts months and can't be administered to infants, yet.
Chickenpox hardly mutates at all, in contrast to flu strains, which change every year. If you're keen to do a deep dive on the chickenpox vaccine, the Wall Street Journal wrote a factual story breaking down the different types of vaccinations and how they work.
---