In the 10th in our series of UK keyword trend analyses we've got health, entertainment and fashion. These trends have been curated and researched from thousands that were highlighted by the data engines at SISTRIX. The full 10-trend publication is only available in the newsletter version of this report.
Low rise jeans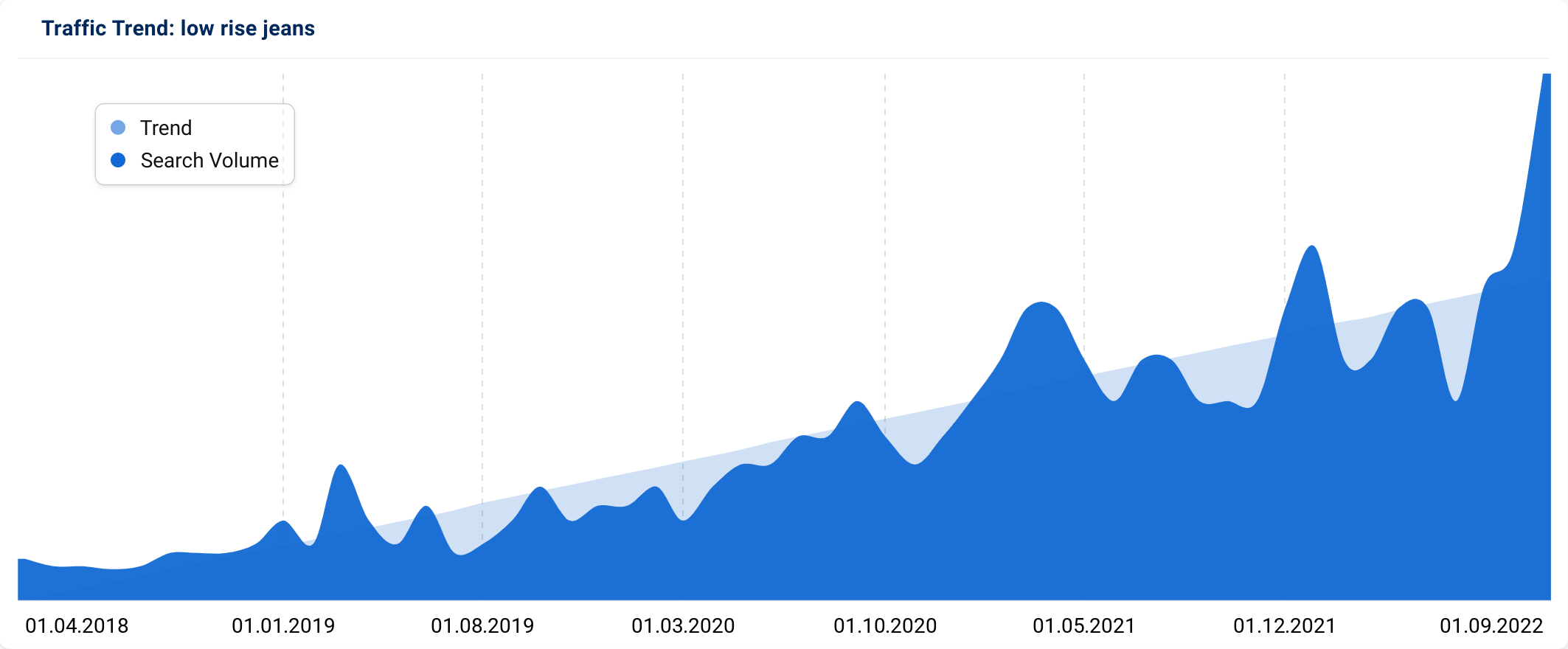 Is there anything more emblematic of Y2K fashion than low rise jeans? It seems like fashion has completed another one of its cycles, with trousers sitting below the hips making a firm appearance in incoming A/W 22 collections. This time around, styles are a lot more wearable – gone are the days of skinny jeans and stilettos. Instead trousers with wider, slouchier silhouettes and long inseams are being shown on several runways – and of course, this has piqued peoples' interest, with searches for the item having risen dramatically over the last few months. Although people seem to generally be on board with the trend, it hasn't stopped the rise of several articles dredging up the best of the worst trends of the early aughts. Just please, please don't let denim maxi skirts make a comeback.
Yeezy gap
The relationship between Kanye West and Gap finally came to a head last week when they officially revealed that their Yeezy Gap collaboration was ending. People have been following this story for weeks, after Kanye and Gap unveiled in-store retail experiences for the much-hyped Yeezy Gap Engineered by Balenciaga collection. Originally unveiled in 2020, Yeezy Gap was envisioned to be a 10-year partnership between Kanye and the iconic clothing label. Although it may be surprising to see a brand like Gap pull out of a collaboration with such a high-profile celebrity (especially when advertising included Kanye projecting images of a blue zipperless puffer jacket on buildings in cities like Chicago, New York, and Los Angeles on his 44th birthday), those who've followed Ye's Instagram these past couple of weeks knew that a breakup was on the horizon. Ye told CNBC, "sometimes I would talk to the guys, the heads up, the leaders, and sometimes it would just be like I was on mute or something. Our agenda wasn't aligned." Only time will tell what the fallout from the termination of Yeezy Gap will be. But like most things associated with Kanye, we should expect it to be a turbulent ride.
Gen alpha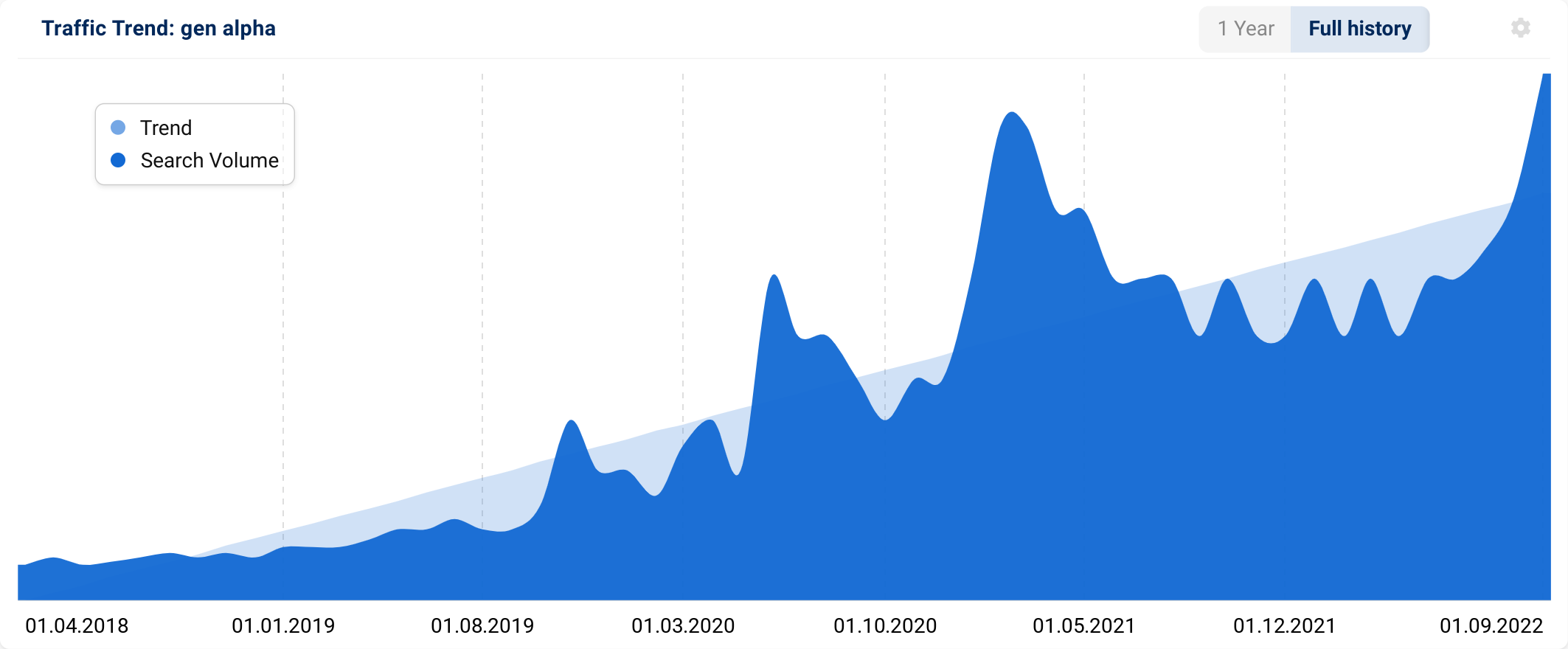 Gen Alpha is anyone born in 2010 until present day. Unlike Generation X, known for their flannel shirts and Doc Martens, people in this generation will share their birth year with items such as the iPad, video doorbell, facial recognition, streaming services and 3D printing. It's no wonder they're tipped to be the most digital savvy generation. Other things to know about this generation are that they're climate advocates, and generally think about the bigger picture when it comes to sustainability. They are also passionate about inclusivity, and will be the most diverse generation in history. With Gen Alpha, it seems like we will be in good hands!
---