The ever-changing world of search trends. This is the 21st issue of TrendWatch and it covers beauty, travel, finance along with a trend that we hope is short-lived. Join me for the back-story to ten trends, below.
Evri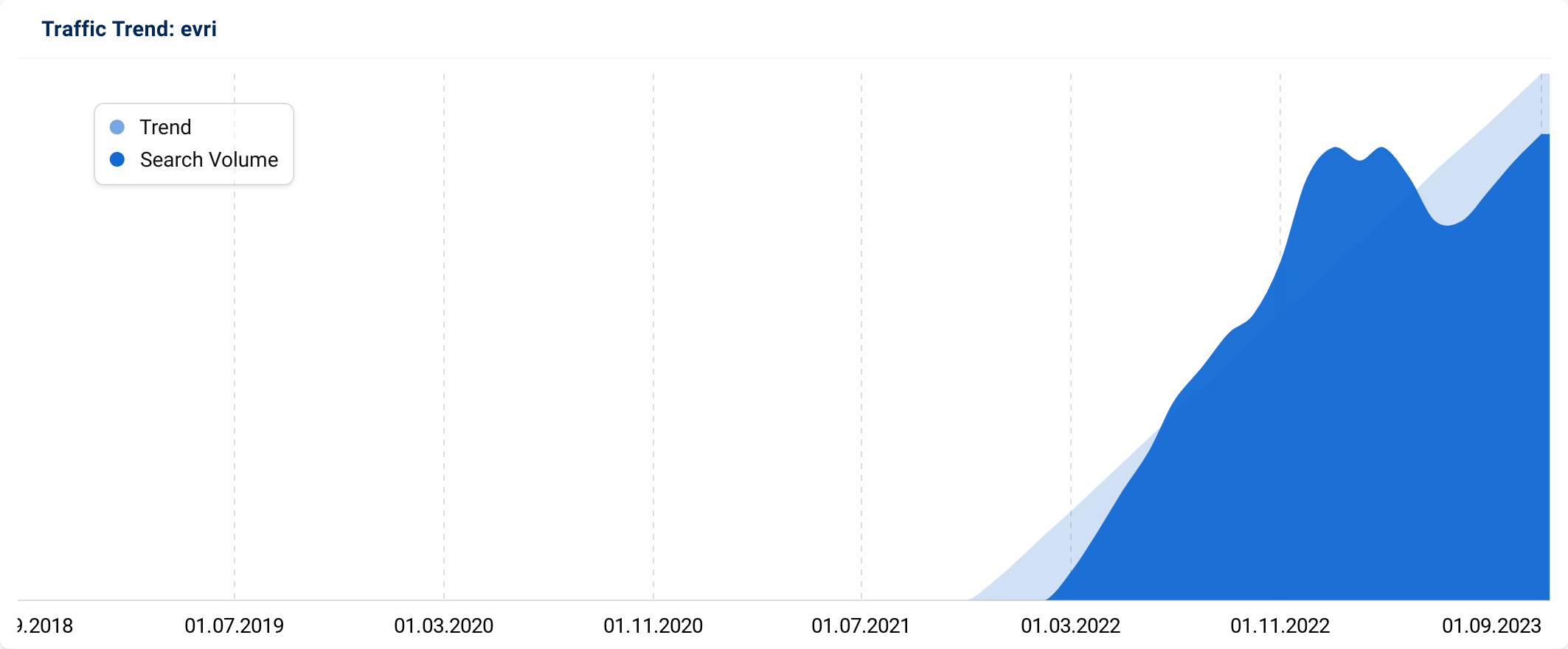 EVRI, formerly known as HERMES, is making headlines with its impressive growth. Their recent hiring campaign in August, adding over 5,000 employees in the UK and bringing this year's total new jobs to over 10,000, is all thanks to the parcel delivery boom. Daily deliveries surpassed 2.5 million in June and July in the UK, driven by the CEO, Martijn de Lange, who credits the thriving online retail sector and the rise of marketplaces and pre-loved websites for this expansion.
Evri's collaboration with over 80% of UK retailers has solidified its position as a key player in the industry. In fact, some say they've become so efficient that even Santa Claus is considering outsourcing his deliveries to them!
Waffle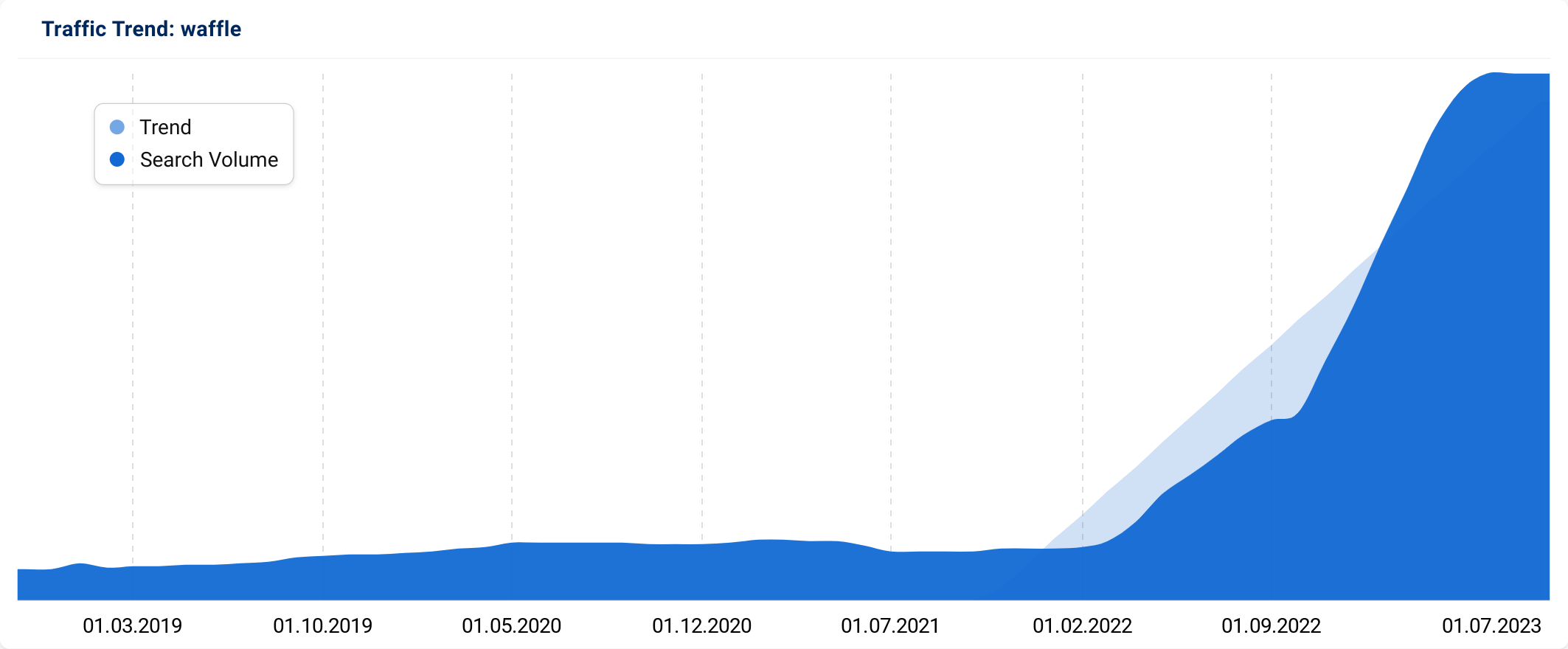 Waffles, once a breakfast staple, are experiencing a resurgence. The global frozen waffles market is projected to grow from $2.92 billion in 2022 to $4.61 billion by 2030, driven by rising demand for convenient frozen breakfasts. It helps that the waffle has been reimagined in high protein options using chickpea flour and is now gluten free at shops like Waitrose.
On TikTok and Instagram, waffles have become a viral food challenge, with users experimenting by waffling unexpected creations, tapping into viewers' curiosity and humour. Affordable $10 waffle makers have made creativity accessible. I am 100% guilty of making a ramen waffle when my friend stored her waffle iron at my apartment for a few months. If you have a waffle iron I suggest you read this Eater article: Why, Yes You Can Waffle That.
Waffles are making a comeback thanks to market growth and viral trends, proving they can serve as both your morning mood booster and your late-night meme maker.
Berberine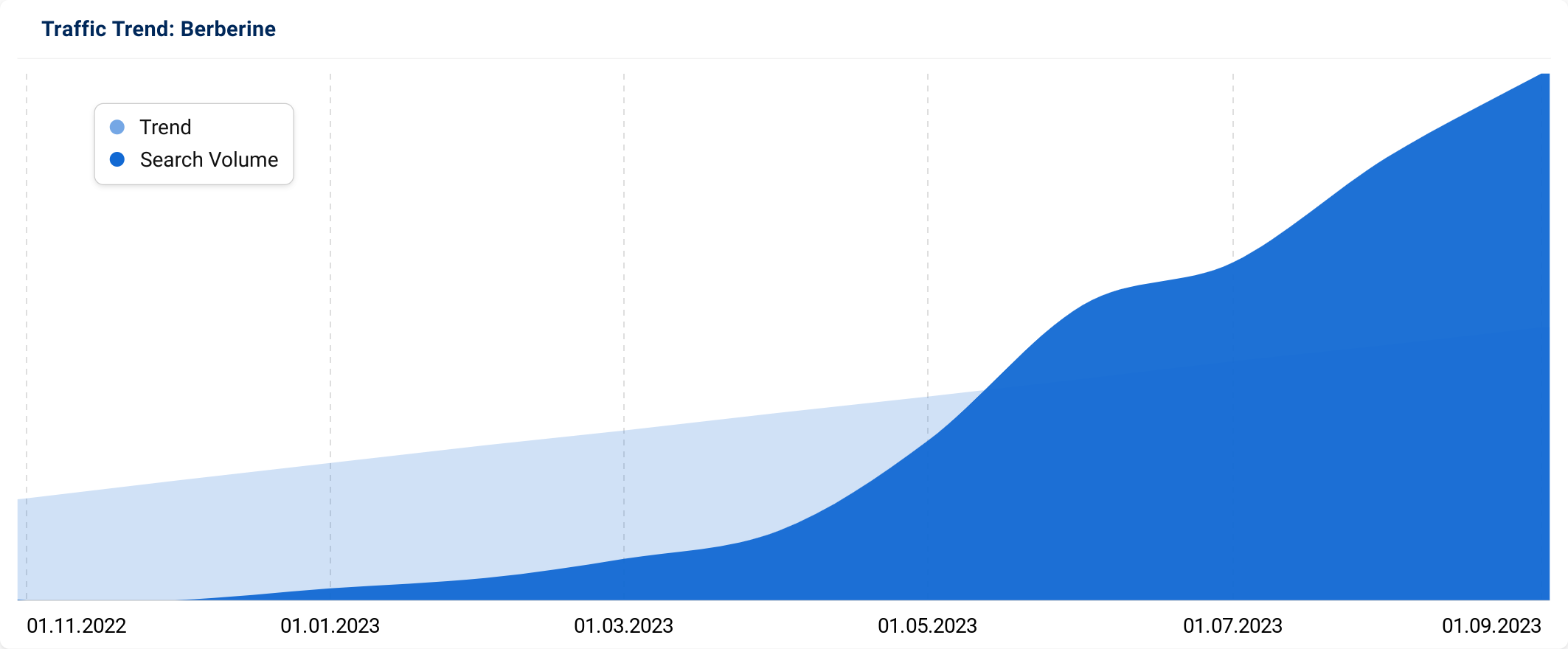 We wrote about Ozempic back in May, a diabetes control medication that gained unexpected fame on TikTok as a weight loss aid. Now, meet Berberine, the more affordable alternative to Ozempic, reducing the monthly cost from $900 to just $24 for a three-month supply.
Similar to its pharmaceutical-grade counterpart, Berberine owes its popularity to TikTok, amassing over 92 million views. However, its appeal is more about affordability than effectiveness.
Dr. Pieter Cohen, a supplement research specialist from Harvard Medical School, stresses that Berberine and Ozempic are not in the same league. Clinical studies on Berberine typically involve small sample sizes, often with less than 70 participants, and frequently lack direct assessments of its impact on body weight.
Sure, Berberine is like the thrift store of weight loss solutions – affordable and tempting. But just like scoring a second-hand outfit, it might not always be the right fit. Perhaps stick to traditional diet and exercise – they never go out of style.
---