This feature of the SISTRIX Onpage projects allows you to compare two crawl dates to see changes that happened to the website during that specific period of time.
Getting Started
Compare the results of a crawl found in the past with any other crawl date. Have the load times improved or worsened? Were there changes in the title tags, meta-descriptions or H1 headings?
To begin, select the dates you want to compare by clicking on the calendar icon in the input field. There you'll find all the dates when SISTRIX crawled your website.
Remember that you can crawl your project anytime you want by clicking on the green button "Restart crawler" at the top right corner of the page. You can also change your crawl schedule in the project Settings.
When you're ready, click on the green button "Compare": the results will appear in a just few seconds.
Identify Changes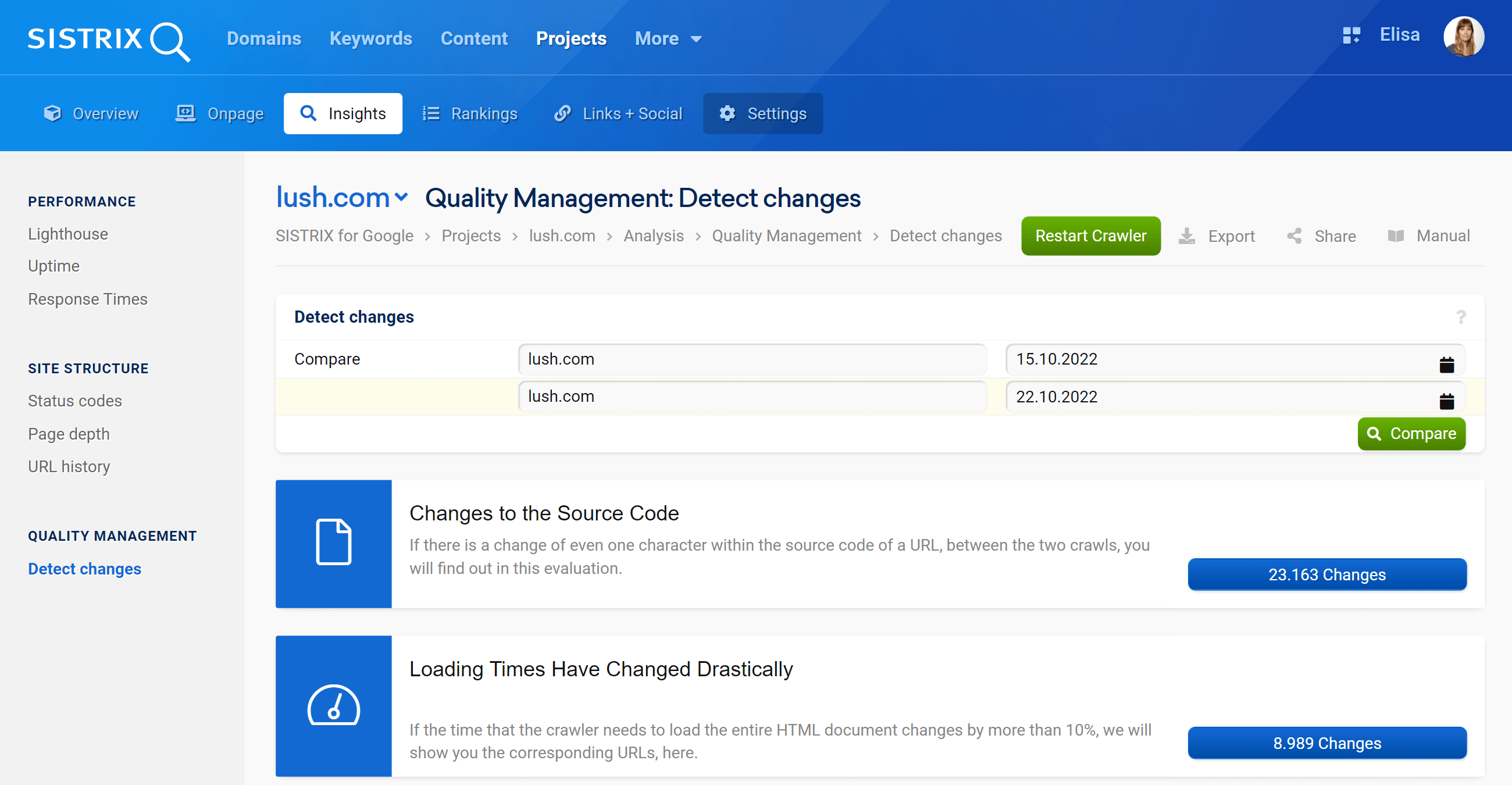 Here we list all the changes found between two crawl dates. The project shows you the number of changes and with one click the affected URLs as well as the original and old content at the respective crawl time.
The changes will be listed according to the number of URLs affected by them. Click on the boxes to see where the change took place.
You can export the entire list by clicking on "Export", at the top right corner of the page.
Changes table
The table lists the URLs affected and, depending on type of change, more information. For example, the change in H1 text, number of links, different loading times or the new meta-description.
Thanks to the cogwheel menu you'll be able to export the table or part of it.