The features "Status Codes" and "Page Depth" are part of the Insights information for an Onpage project. They will help you understand which status codes your website are showing and how many clicks your content is away from the project homepage.
Status Codes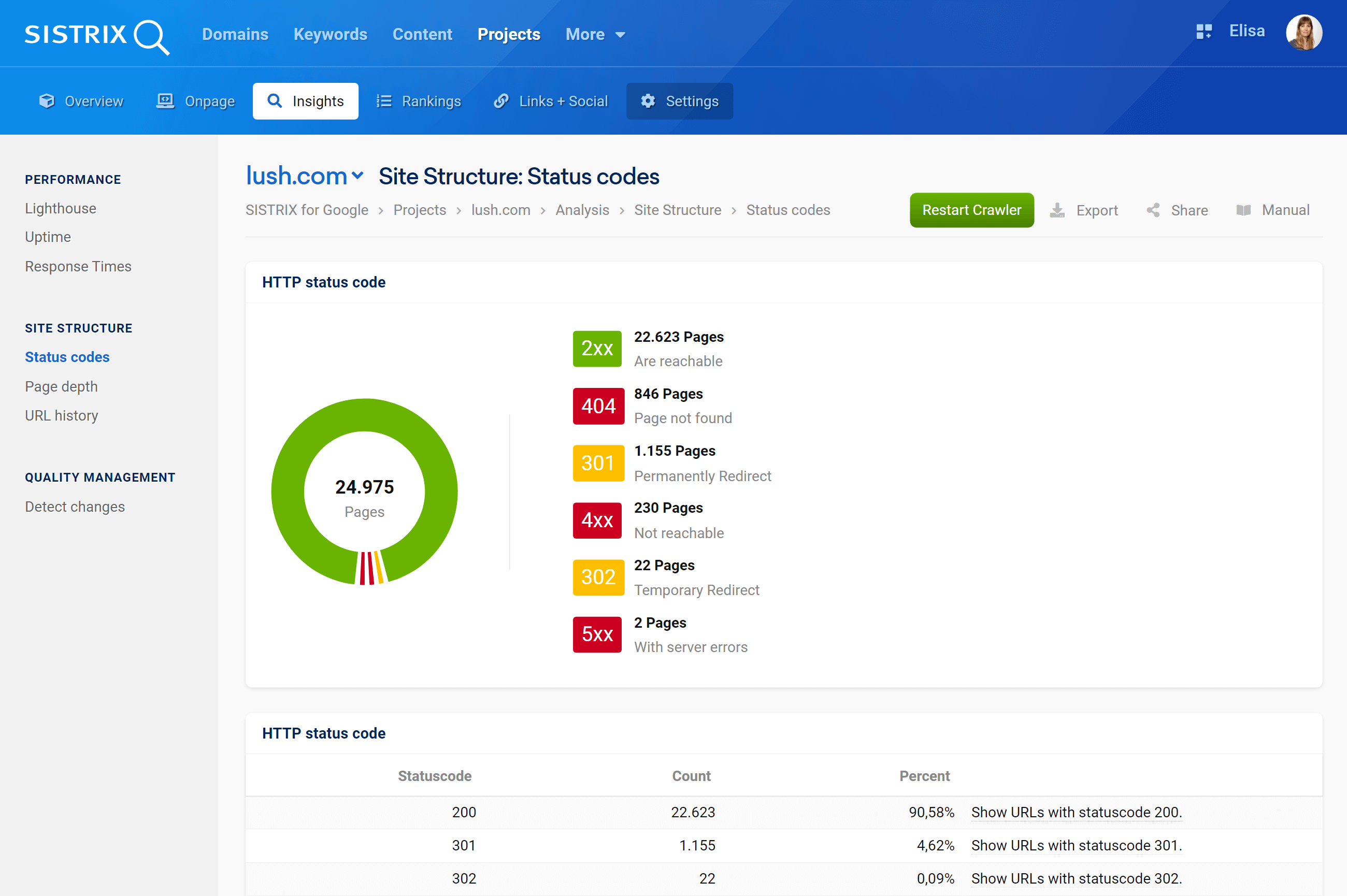 Chart
In this diagram you can see the total numbers of status codes that show on the different pages of your website.
The status codes available are:
2xx – Reachable
301 – Permanently Redirect
302 – Temporary Redirect
404 – Page not found
4xx – Not reachable
5xx – With server errors
Table
Besides the different status codes of your website, this table shows the total number of URLs per code as well as the percentage with respect to the total number of responses.
By clicking on "Show URLs", you will see all the individual URLs that generate each code.
Page Depth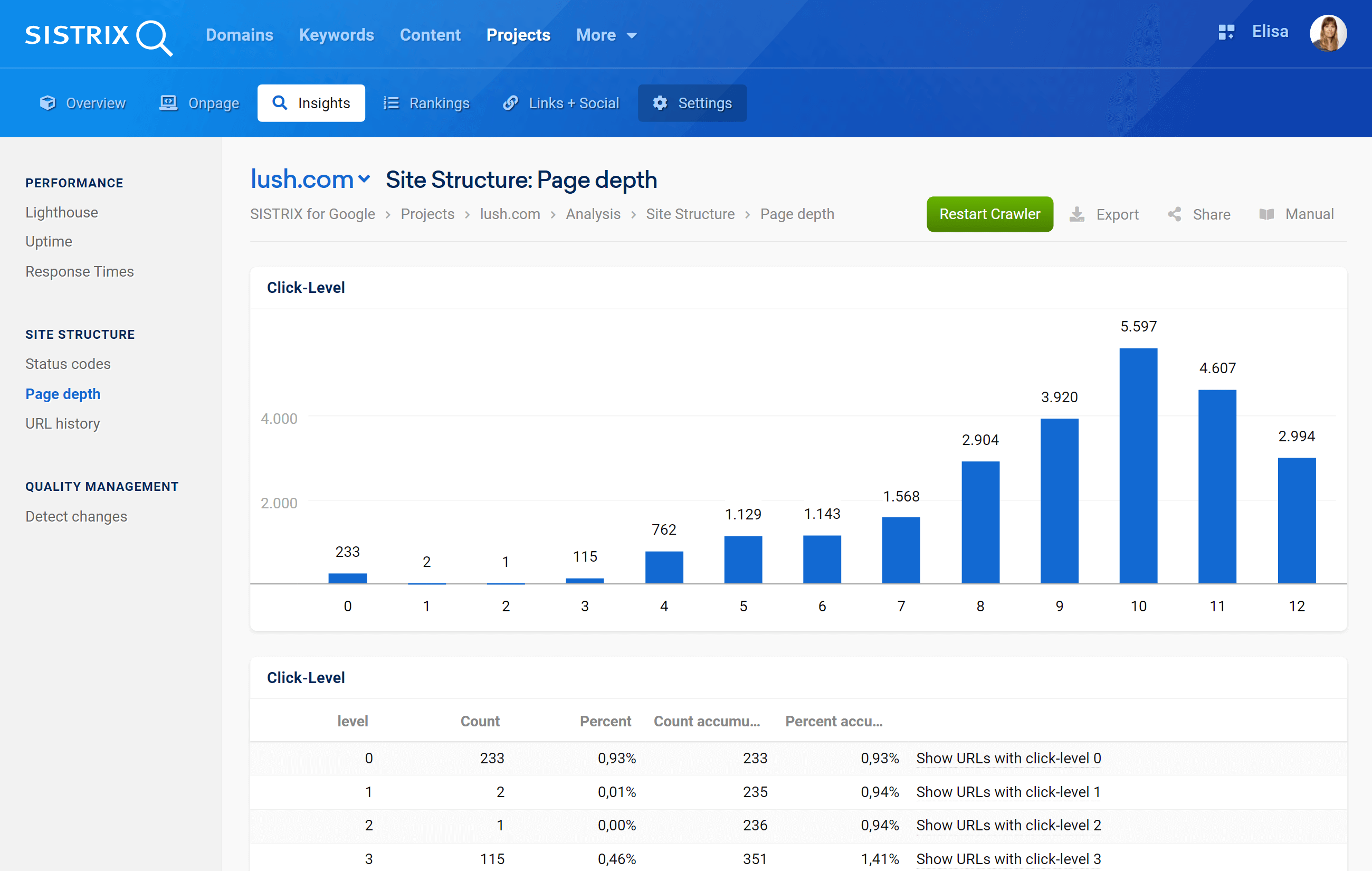 Chart
How many clicks away from the project homepage (level 0) are other pages in the project domain.
There shouldn't be large parts of the website that sit far (in clicks) away from the homepage. Pages that do sit 'deep' in the click levels may only be found later, if at all, by the GoogleBot. The important point here is 'crawling budget'. It's always advisable to keep away from a deep click-structure.
Table
In this table you will find grouped and cumulative values for the URLs in terms of click level.
With these values you can quickly work out, for example, what percentage of the site is three clicks away from the homepage, or what number of URLs are more than 6 clicks away from the homepage.
By using the "Show URLs with click level n" link you can view every URL that falls into the group.