The AMP pages and URL history features in the SISTRIX Optimizer will show you information about the AMP pages and show you how our crawling data compares with Google's indexing figures for the project domain. Video walk-through below.
AMP Pages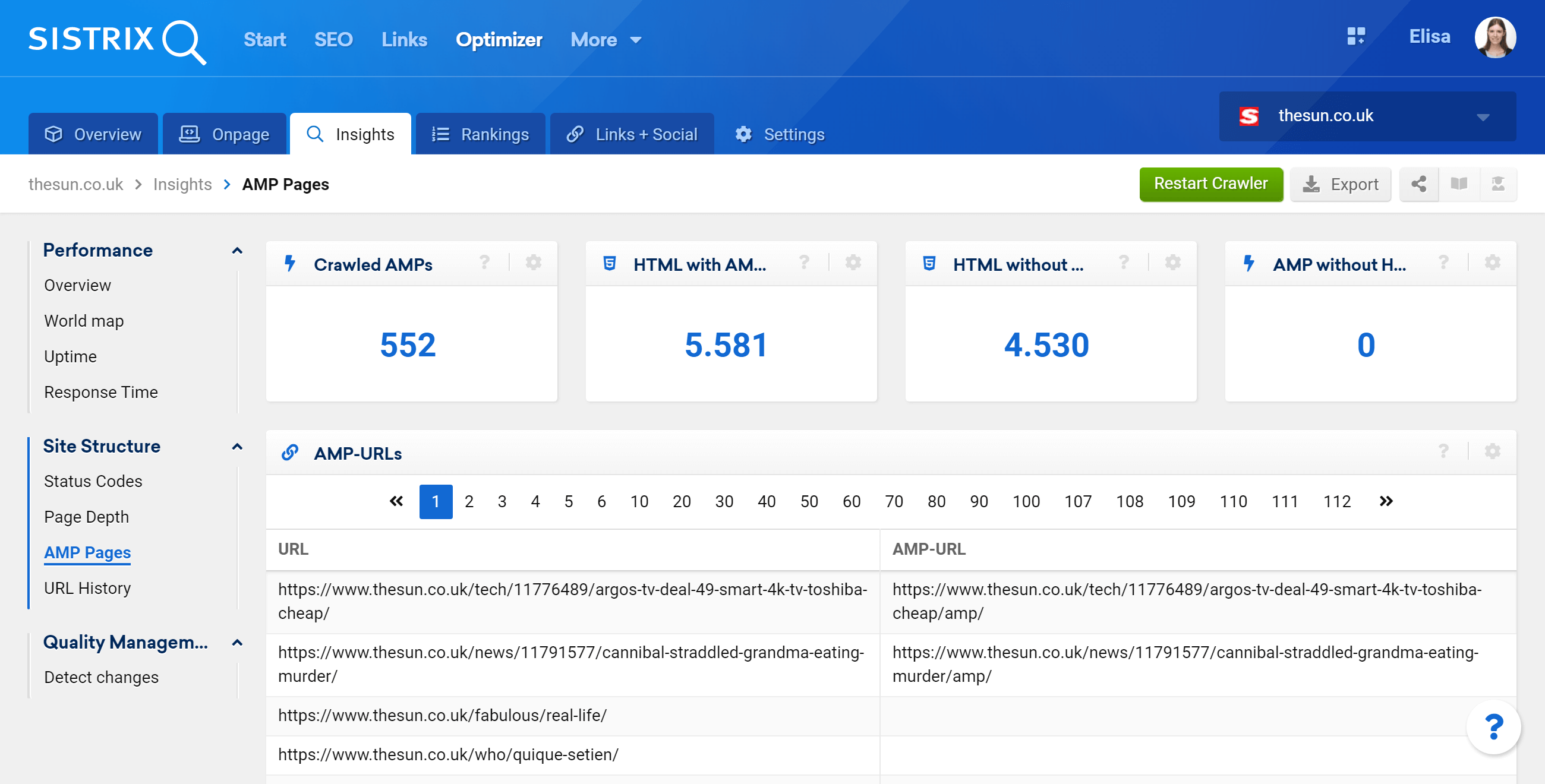 Crawled AMPs
This is the number of AMP URLs seen by our crawler.
If the crawl limit for this project is set too low, not all AMP URLs may be crawled. In that case, just increase the crawl limit in the project settings and start the crawl again.
HTML Page With / Without AMP Link
This is the number of HTML pages found with or without a link to the AMP version of this page in the header.
AMP Without HTML Link
This is the number of AMP pages found and crawled that do not have a Canonical tag on the original source HTML page.
AMP URLs
In this table we show you all the crawled URLs and, if they exist, the AMP version of the crawled URL linked in the header.
URL History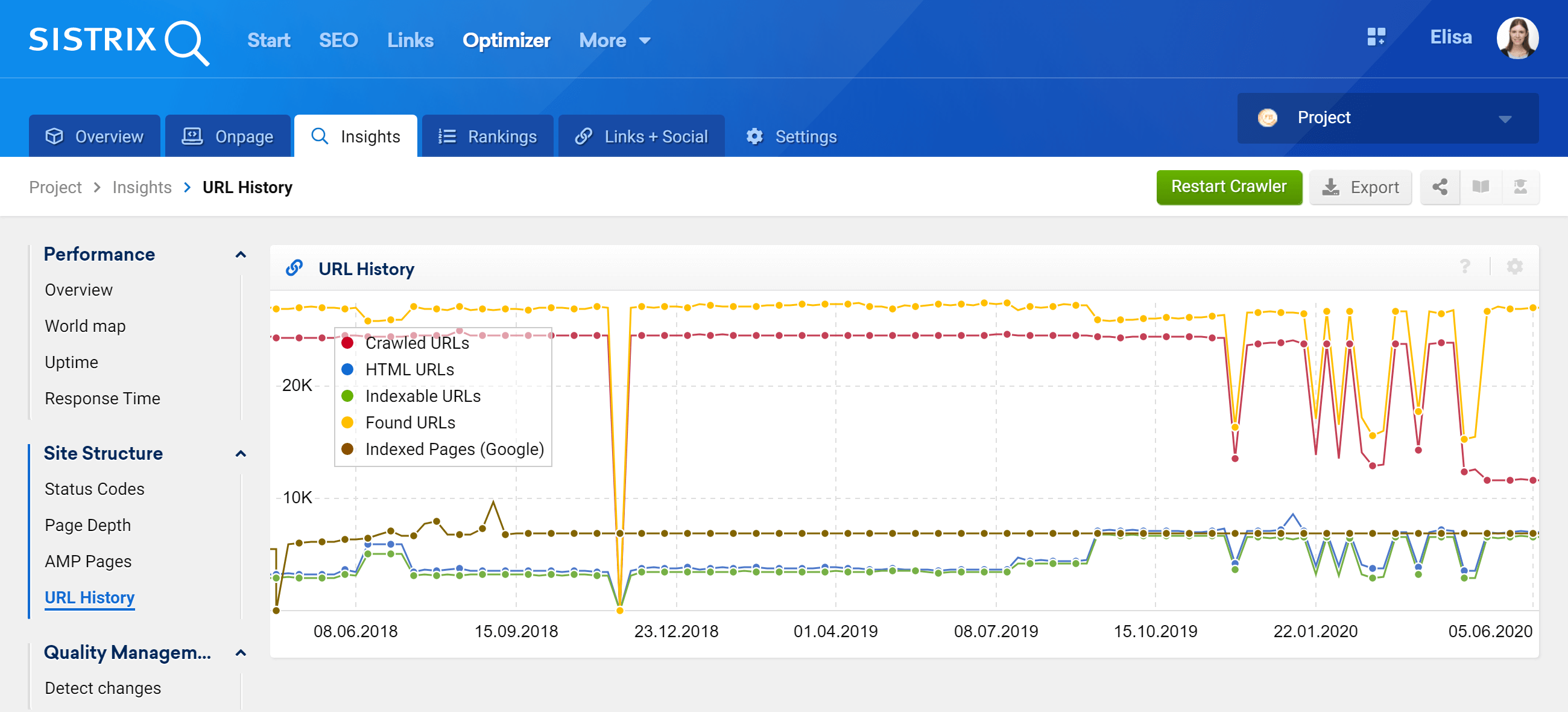 This graph shows the history of different indexing and crawling statistics within your project.
In the graph you will see the evolution of:
Crawled URLs
HTML URLs
Indexable URLs
URLs found
Pages indexed by Google
Hover the mouse on the chart to see the values for a specific date. You can also zoom into a specific date-range by holding the mouse button down and selecting the range you would like to focus on, or click on "Fullscreen" to let the graph fit your entire screen.
Video walk-through with closed captions