The HTML code search feature in the Onpage project enables you to quickly and easily check the HTML source-code of all the pages SISTRIX has crawled for your domain.
General Options

At the top right corner of the page you'll find general settings for the whole page, in particular:
Date: Choose the date of the latest or any of the past crawls.
Restart crawler: Start our onpage crawler to get new data. You can start the crawler as often as you like.
Export: Download the data contained in this section. Read more about exports and credits here.
Shortlink: Share the page with other Toolbox users. You'll get a personalised shortlink, active for a few days, that you can share without any limitations.
HTML Search
The feature called "HTML Search" allows you to find specific text or character sets contained in the HTML source-code of all the URLs of the project's website.
To use it, you just need to type the text you wish to search for in the input field and click on the green button "Search".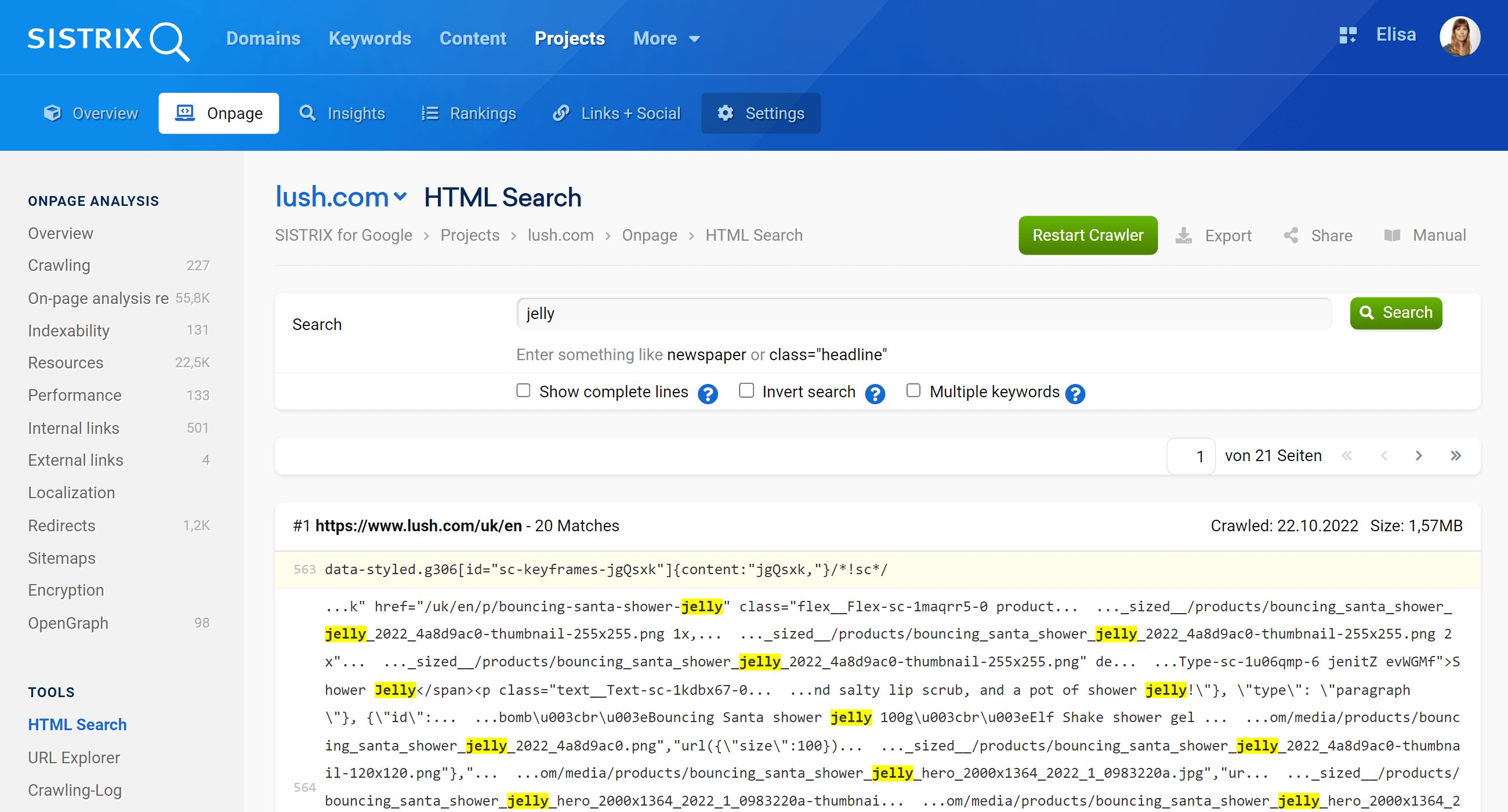 SISTRIX will immediately show you all the HTML part of the URLs containing that specific term, together with the last time they were crawled and their size.
You can also change the options to refine your search by ticking the boxes below the input field:
Show complete lines: Check to show the complete code-line.
Invert search: Do find code, which do not have this text.
Multiple keywords: Search for more than one word.
Video walk-through – HTML Search