Google's search pages no longer consist only of organic results. In this section, you'll get an overview of all the different SERP Features and result types for the domain (or host, directory, URL) you are evaluating.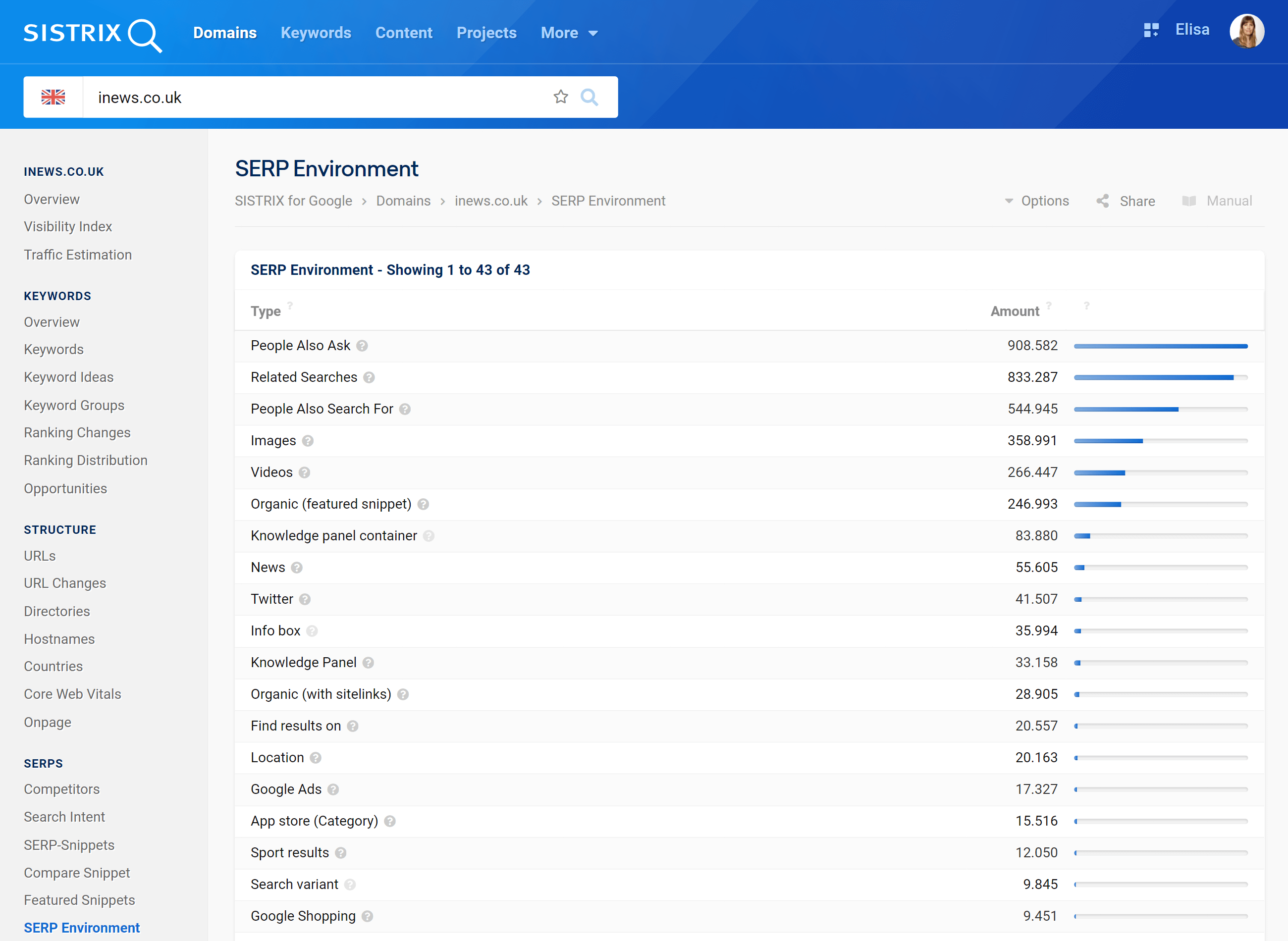 SERP Environment Table
The SERP environment shows you which other SERP integrations occur on the search result pages where a domain already ranks organically, like Featured Snippets, recipe boxes, image boxes and many others. The SISTRIX Toolbox recognises over 50 different SERP integrations.
SERP integrations are important in order to understand the search intent behind the keyword and, more specifically, what the user really wants to see in the results. With this knowledge, you can create the right type of content and improve your rankings.
The different SERP integrations are sorted according to how often they appear in the SERPs for the domain's ranking keyword. Near the SERP Feature, you'll see the amount of different keywords for which the domain ranks as a numerical and graphical representation.
Click on the type of SERP integration to see the corresponding keywords in detail.